Pizza with original ingredients such as cheese, pepperoni or tomatoes sauce sounds quite normal and maybe you kind of sick of it, so let's try this brand new pizza – Vietnamese Bun Dau pizza which is made from ingredients of a famous dish in Hanoi – "Bun dau mam tom" or Vermicelli with shrimp paste.
This is a pizza made by Pizza 4P's – a famous pizza restaurant in Vietnam just last year. When it was first appeared on the menu of this pizza chain restaurants, you can find it easily on any restaurant of Pizza 4P's. However, due to its distinct flavor and also its adventurous idea, recently, Pizza 4P's has stopped to serve this unique pizza.
When it was released in 2019, it has made every food devotees wobble and become a topic of discussion everywhere. Most people put a "?" cynical about this daring East-West culinary combination.
Like a regular pizza, the base will be baked with a thin layer of cheese. Then, the toppings including boiled pork, fried beans and perilla, cilantro will be placed on top. A rather strange thing is that despite the name "vermicelli with shrimp paste", this pizza has absolutely no appearance of vermicelli.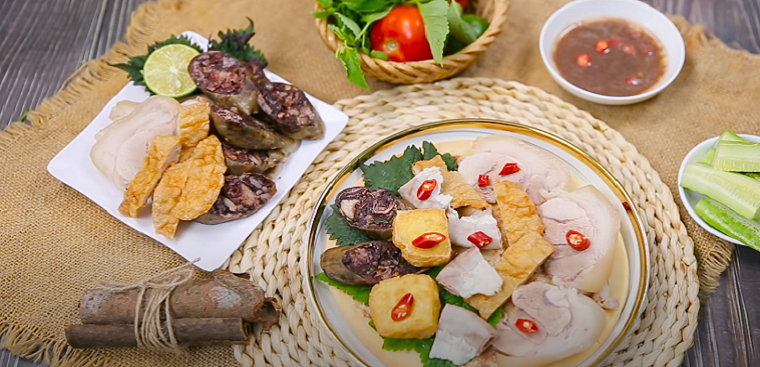 Those who are fans of shrimp paste will be a bit disappointed right from the time they tasted this pizza because the shrimp paste has been distilled and condensed and then spread directly on the pizza so that it doesn't have a really distinct stinky smell that it supposes to be. Which means, you can not add the salty, sweet or sour flavor for the shrimp paste suitable with your taste like when eating normal "Bun dau mam tom" – vermicelli with shrimp paste.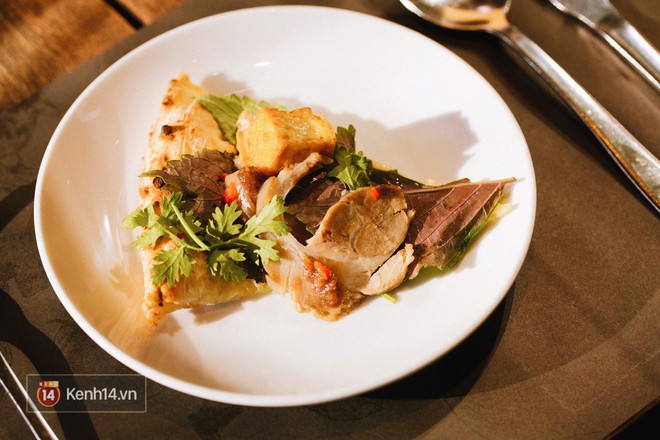 There are mixed opinions about this pizza, some people like it, others don't. Even the one who really go to "bun dau mam tom" and pizza still hesitate and confuse about the taste of this pizza.
Besides this pizza, Pizza 4P's also has many other strange pizza such as "Cha ca" pizza, "Com Tam" pizza.
If you want to try a brand new culinary experience, maybe these pizza will be an interesting option to challenge your ordinary taste. Moreover, with the price of 6$ to 8$, it is not too much to take a challenge, right?