Having sunny beaches and clear blue seawater, Tuvalu welcomes about 2,000 tourists a year and has not recorded a Covid-19 infection.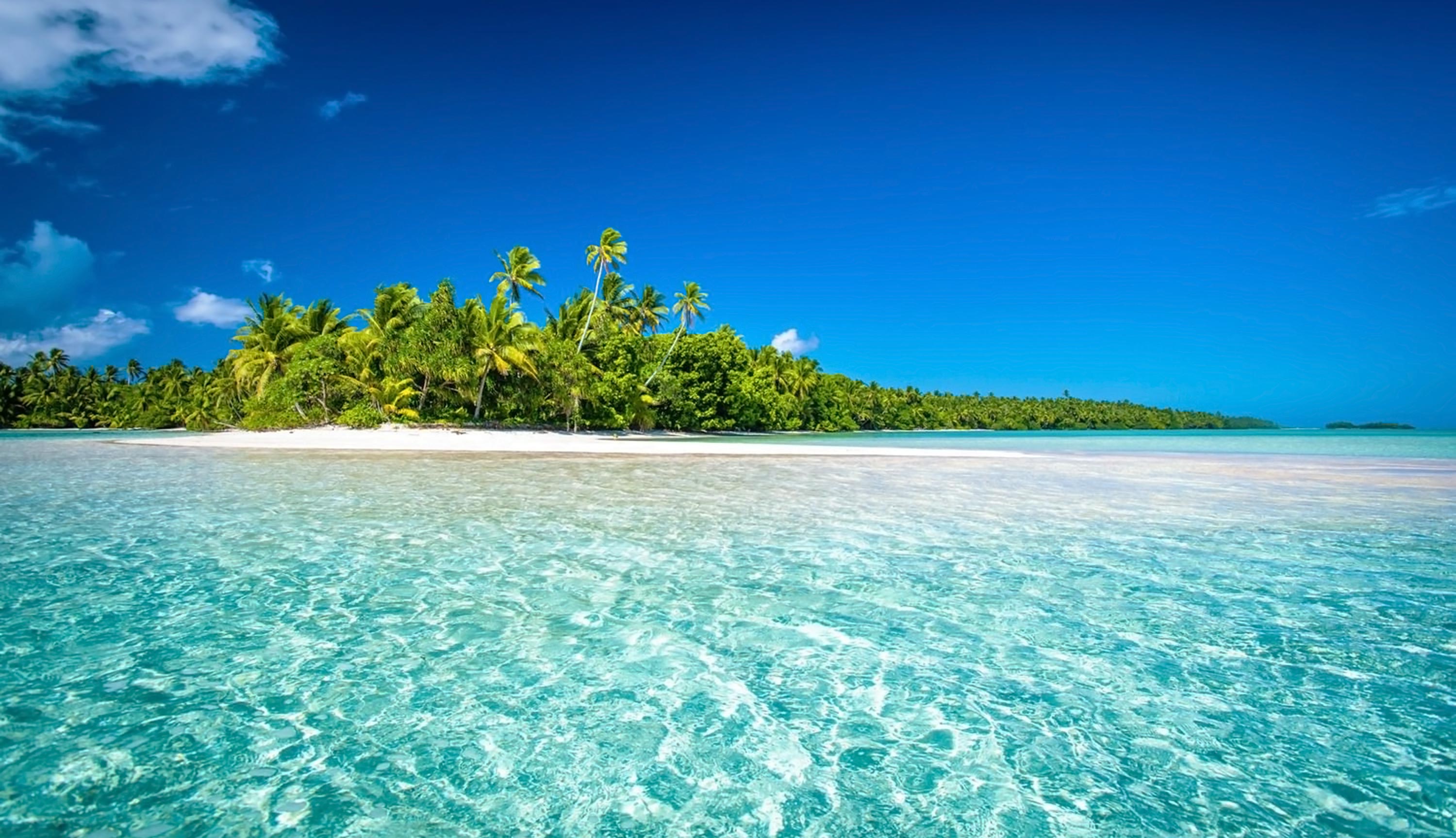 With more than 100 small islands scattered in the South Pacific, Tuvalu is one of the smallest and most isolated countries in the world. With a total land area of ​​26 km2, the population of the island nation is only about 11,000 people, most of whom live in the main island or the capital Funafuti. There is only one airport on the island with 2 flights per week, from where visitors will visit other islands by ferry.
Each year, Tuvalu welcomes about 2,000 tourists, and is one of the countries that have not yet been affected by Covid-19. As a precaution, the government set up a special health strategy at the end of January and tightened the border from March 20. Visitors from countries around the world are required to quarantine themselves for 14 days.
After Covid-19 appeared in Fiji in mid-March, trains and aircraft from this country were also banned, except for freight trains. Tuvalu restricts public gatherings, including churches, schools.
News and tourism sites like CNN, Culture Trip call Tuvalu a paradise island. The country has islands surrounded by turquoise waters, sunlit beaches and low crime rates. Especially, this place is also empty of tourists, no commercialization, is the ideal place to rest and relax.
Most of the islands in Tuvalu are located only 3 meters above sea level. Scientists predict, this country will soon disappear in about 50-100 years due to coastal erosion and sea level rise.
To protect the islands from tides, storms, floods, and land degradation, Tuvalu extended a project to plant mangroves in the outer islands. Forests are also used to provide materials for handicrafts and fishing.
In the capital Funafuti there is a main road, extending from north to south and it takes about 15 minutes to go all the way. On narrow paths, you can see the sea on both sides. The main transportation of the people is motorbike and in the afternoons, the road gradually becomes crowded and cramped.
Most of the people in Tuvalu are farmers. They often gather in villages of a few hundred people, tending gardens and fishing by hand.
The United Nations Development Program classifies Tuvalu as a resource-poor country, particularly vulnerable to the effects of climate change. Life on the island is very harsh because there are no rivers or streams. Rainwater and drilled wells are sources of fresh water. The soil is spongy and salty so agriculture is not developed. Instead, people grow coconuts, bananas and taro.
Tuvalu's main source of income comes from foreign aid, in addition to stamp production, and fee collection for foreign fishing boats.
The people on the island breed pigs and chickens. In addition, they catch sea birds, fish, and aquatic products for food. Most of the food, goods, and fuel are imported.
The pig farm was built outside the airport, the area close to the coast. Farmers will come here every morning and afternoon to feed them.
Tuvaluan lifestyle has been westernized but the amenities are few. Only Funafuti has a regular power supply. There is also no official newspaper in the country, and satellite TV is expensive to subscribe. Short news will be broadcast via radio only.
Soccer and volleyball are popular sports in this country. After finishing a working day at 4pm, people gather at the airport to play sports.
The Tuvalu people maintain their traditional culture through the dance Oga (for women) and Fakanau (for men) on Fatele music. The dance is performed mostly at community events, welcome ceremonies, weddings, birthday parties, parties…
The traditional performance outfit is Te Titi tao dress, head ring, colorful armbands and necklace.
Coming to Tuvalu, visitors can visit the marine reserve which includes 33 km2 of coral reefs, lagoons and the western island of Funafuti. It is home to many species of fish, corals, algae and invertebrates. The small islands are home to endangered green sea turtles. The protected area is open to visitors to scuba dive, explore the ocean and go on field trips. Equipment rental is available here and a tour guide will assist you.
Alternatively, guests can rent a boat to explore the 9 main islands in Tuvalu. The trips with fishing activities, canoeing costs about 250 USD a day.