Travel destinations across the Caribbean continue to update the COVID-19 protocols as more countries reopen them to visitors despite increased infection rates in communities in the United States.
These tourism-dependent countries are taking broad precautions to protect the health of tourists and their citizens and their travel staff, from implementing rigid protocols to New travel insurance policies aim to provide an added layer of security.
Visitors in these countries are expected to adhere to the COVID-19 protocols, but in most cases they are allowed to experience a wide range of activities. Below are the latest COVID-19 protocols for the most popular destinations in the Caribbean.
Anguilla
Visitors must submit a negative Covid-19 test result obtained three to five days prior to arrival and proof of coverage by travel insurance for Covid-19-related treatment through the visitor's portal. Anguilla. Applications are considered on a case-by-case basis. Visitors will be tested for PCR upon arrival, with the second test on the 14th. Visitors must stay in place until negative results.
Update: Modification fees for entry procedures and protocols start at $ 500 per pair. Families pay $ 300 for the primary applicant and $ 250 for each additional member. The fee includes two checks per person, monitoring, public health and cost for additional public health presence and a digital work permit.
Antigua & Barbuda
Travelers must complete a tourist accommodation form prior to departure and submit proof of negative PCR testing seven days prior to departure. Approved visitors must stay in certified rooms for 14 days or length of stay, whichever is shorter. All residents and visitors are required to wear masks in public places.
Aruba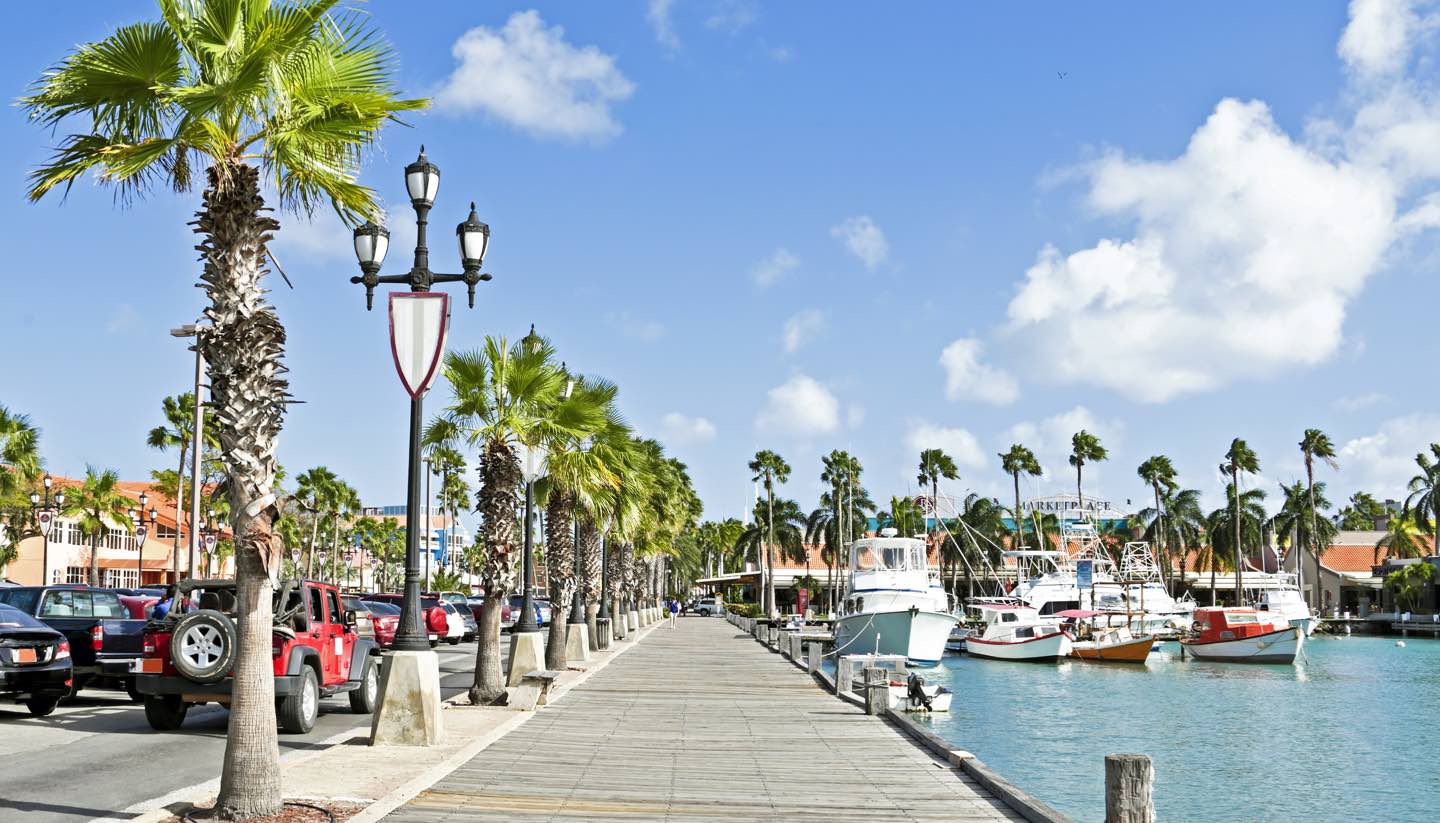 Entry Process: Visitors are required to complete their boarding / disembarkation card 72 to four hours prior to departure. Tourists residing in places with a high infection rate are required to take PCR testing within 72 hours of departure and upload their results at least 12 hours before their Aruba departure. Other tourists can take the PCR test upon arrival in Aruba.
Update: Aruba is partnering with JetBlue Airways to extend pre-flight PCR testing for in-coming customers. Supervised at-home tests offer travelers "convenience, quick turnaround and accuracy".
Barbados
Incoming tourists must complete a customs and immigration form online 24 hours prior to arrival and submit proof of a negative PCR test result taken within 72 hours of arrival. Visitors must stay on quarantine at an approved villa, hotel or guesthouse. A second PCR test is required on day two or day three of arrival with results received after 24 hours. Visitors are not allowed to leave their accommodation or go to the beach until they get a negative result for the second PCR test.
Update: The Barbados government has partnered with Stage Zero Life Science foundation to provide an "end-to-end" COVID-19 test procedure designed to allow travelers to deliver their approved test results within three days of which the country requires for entry.
Belize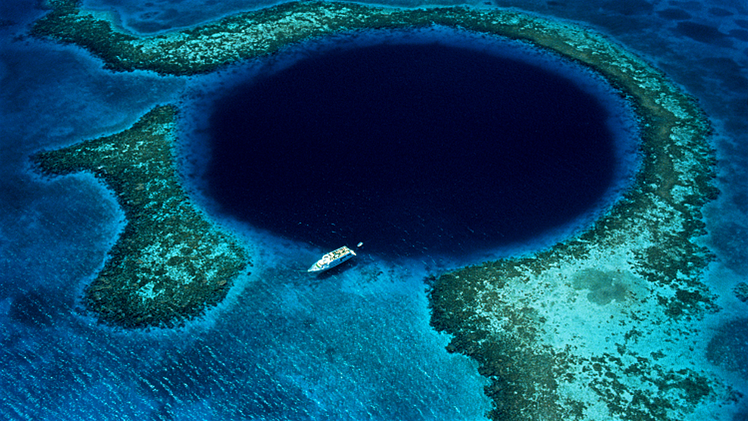 Travelers must provide proof of a negative COVID-19 PCR test result conducted within 72 hours of departure. Travelers who do not have pre-travel test results will be checked at the airport upon arrival in Belize (at own expense) and must wait for the test result while staying at the designated hotel. Travelers are required to download the Belize Health app on their mobile phones and complete their application via the app within 72 hours of departure.
Update: Under the third phase of the country's tourism reopening plan, visitors can stay at hotels or resorts within Belize's Safe Travel Corridor that have earned the Belize's "Tourism Gold Standard" certification.
Bermuda
Travelers must complete the online Bermuda travel authorization process within 48 hours of departure. Travelers age 10 and older are required to submit proof of a negative COVID-19 test done no more than seven days before departure. Visitors are required to take the COVID-19 test on arrival and quarantine in a hotel room until results (usually between six and eight hours). The tests are also required on day four, eight and 14 of their trips at the pop-up test centers. Updated October 27.
British Virgin Islands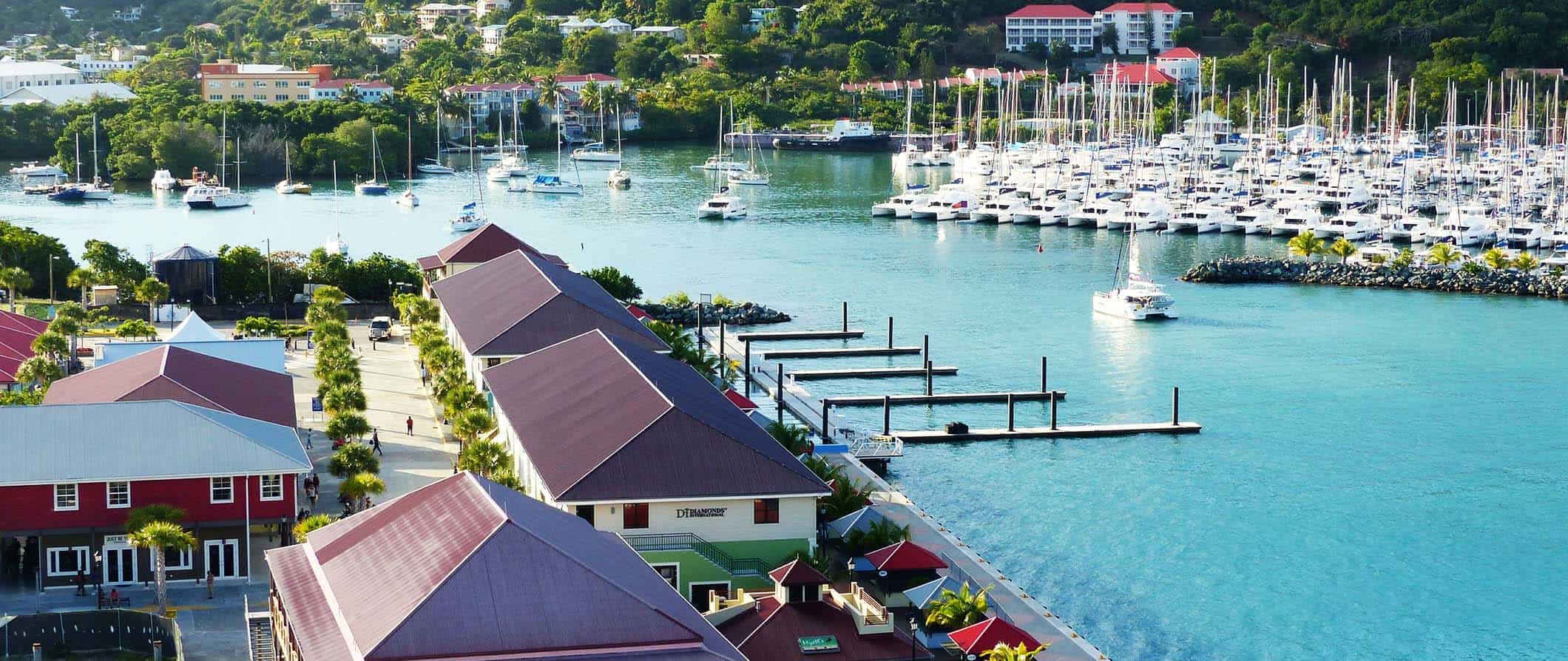 Travelers must register via BVI's online portal at least 48 hours prior to departure, obtain a traveler authorization certificate and submit proof of a negative PCR test result performed within three days after departure and health insurance including COVID-19 insurance. Visitors will have a health check, take a PCR test and download a contact tracking app upon arrival at the Terrance Lettsome airport welcome center. Visitors will be on quarantine for four days in certified rooms, followed by another PCR check. Visitors who test negative can visit designated locations.
Update: B.V.I. The border is open to US visitors on the first day of December.
Cayman Islands
Territory is still closed to tourists. Although the return date for travelers has not been announced, reopening will occur in phases, and all visitors must register through the Cayman Islands' online portal to receive an authorization before traveling.
Update: The Cayman Islands is testing a health monitoring device to track travelers for early symptoms of COVID-19, which could be used when the border reopens for travelers.
Curacao
As of October 23, 2020 passengers traveling from the following countries are welcome to visit Curacao: Anguilla, Antigua and Barbuda, Aruba, Barbados, Bermuda, Bonaire, British Virgin Islands, Cayman Islands, Dominica, Grenada, Montserrat, Saba, Saint Kitts and Nevis, Saint Lucia, St. Lucia Eustatius, St. Vincent and the Grenadines. The southern Caribbean country will reopen to 3 States of USA: New York, New Jersey and Connecticut residents in November.
From October 23, 2020, a maximum of 20,000 passengers will be welcomed to the island to minimize the pressure on the local health system. When Curacao reopens during the run, we look forward to welcoming visitors from the following Countries (updated October 22, 2020): Austria, Azerbaijan, Canada, China, Cuba, Denmark, Finland, French Guyana, Germany, Greece, Guyana, Hong Kong, Hungary, India, Italy, Jamaica, Morocco, Netherlands, New Zealand, Norway , Poland, Saint Barthelemy, Sint Maarten, Suriname, Sweden, Taiwan, Trinidad & Tobago, Turkey, Turks and Caicos, Uruguay.
Beginning October 7, the Tri-State United States (New York, New Jersey, and Connecticut) area and the state of Florida are considered medium-risk. Prior to arrival, visitors from these states will be required to present a state issued ID as proof of residency beyond the three steps mentioned below.
If you don't see your countries listed above, it means that country is listed as a High Risk Country and will be subject to Quarantine for 14 days.
Update: A surveillance system operated by the island's public health office that includes personalized phone calls to all visitors during their stay in Curacao.
Dominican Republic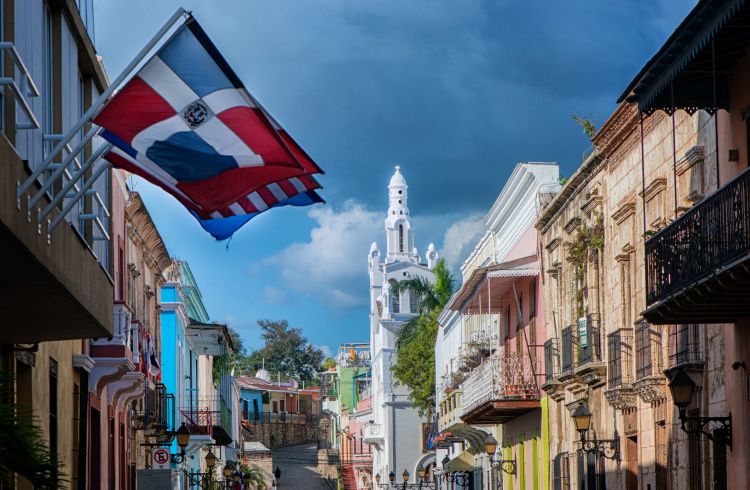 Immigration Procedures: Visitors must complete an online health statement and check the temperature on arrival. A rapid PCR COVID-19 test will be performed on randomly selected travelers. If positive, guests are quarantined in a designated area of ​​their hotel and checked regularly until symptoms clear.
Update: The government's Plan for the Responsible Recovery of Tourism includes free travel and health insurance through December 31 and includes coronavirus hospitalization in the Dominican Republic, medical services from far, charges for extended hotel stay and air ticket changes.
Grenada
Guests must present a negative PCR test done within seven days of travel and proof of booking a minimum of four days from one of the "Pure Safe" hotels or resorts by Grenada. Visitors are also asked to download a contact tracking mobile app. Visitors are quarantined at their hotel for the first four days of their visit.
Update: Visitors can choose to have a PCR test after day four and if negative can travel all over Grenada.
Jamaica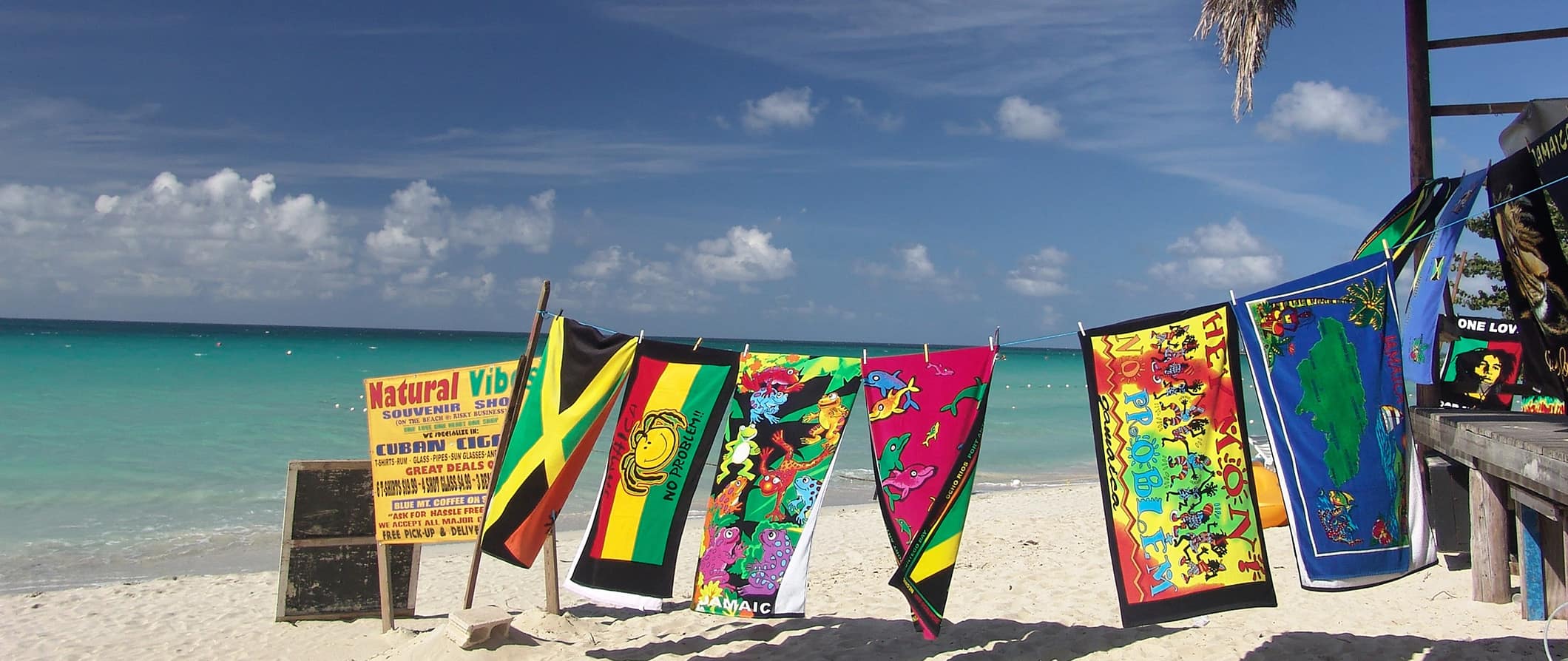 Entry Process: Visitors must complete an online travel authorization two to five days prior to their scheduled arrival to Jamaica. Approved tourists will receive a certificate that must be submitted upon check-in. Travelers are required to upload negative COVID-19 test results, up to 10 days prior to departure. Visitors are limited to Jamaica's "Resilient Corridor", which covers 80% of tourist attractions.
Update: The Jamaica Cares program, which provides protective and emergency services to visitors, takes effect November. It is required for all non-Jamaican passport holders and at a cost $ 40 / person, payable at the time of Travel Authorization is approved.
Puerto Rico
Entry Procedures: Travelers must complete an online travel form and obtain an airport exit confirmation number and QR code, which is provided automatically to upload proof of a negative COVID-19 test via the portal.
Update: Visitors are subject to quarantine for 14 days at their accommodation or length of stay, whichever is shorter, or until a negative test result is provided.
St. Kitts and Nevis

Visitors must complete an application and submit a negative PCR test done within 72 hours of arriving at the destination's online portal. They are required to have a health check on arrival and download the contract tracking app for use during the first 14 days of travel. Travelers staying less than seven days must take a 72-hour PCR test before leaving the dual island nation and must stay at one of the islands' approved hotels for the first seven days.
Update: Visitors must take a PCR test on day seven; if negative, guests can book select excursions and access selected destinations through their approved hotel tour desk.
Saint Lucia
Visitors are required to provide proof of a negative COVID-19 test taken within seven days of travel and complete a pre-arrival registration form. Passengers will be checked upon arrival; Symptomatic passengers will be checked and quarantined at their hotel until results are received. If positive, they will be isolated in one of the two hospitals.
Update: Tourists must indicate certified hotel they will be staying during their visit.
Sint Maarten
The health declaration must be uploaded to the online portal of the two countries Sint Maarten before departure. You must submit proof of a negative COVID-19 test result done within five days of arrival.
Update: The border between Dutch St. Maarten and French St. Martin has reopened to visitors.
Saint Vincent and the Grenadines
Visitors must complete the pre-arrival form and arrival with a negative Covid-19 test no more than seven days prior to arrival. Visitors are also asked to check on arrival and quarantine for five days at the a St. Vincent and the Grenadines Tourism Authority-approved hotel.
Update: Visitors will be re-checked on day 4 and 5 and stay on quarantine for 9 to 16 days or until test results are negative.
Bahamas
Travelers are required to submit a Bahamas medical tourist visa and a negative PCR test taken five days prior to arrival and take a COVID-19 rapid antigen test on the fifth day of the visit. Visitors are also required to complete a daily health questionnaire during their stay. Visitors may go outside of their accommodation after the fifth day test is returned with a negative result.
Update: Bahamas tourists are required to join a COVID-19 health insurance that is designed to pay for their stay in the territory. Insurance costs are included in the health visa application fee.
US Virgin Islands

Visitors are required to submit a negative Covid-19 test result received within five days of arrival at the US Virgin Islands Tourism Screening Portal. Upon arrival, visitors are required to submit test results and certification received from the portal.
Update: An updated online portal incorporating color coding and QR code technology to quickly process and confirm passengers' submissions. The territory is preparing for a significant flight increase this month.
Turks and Caicos Islands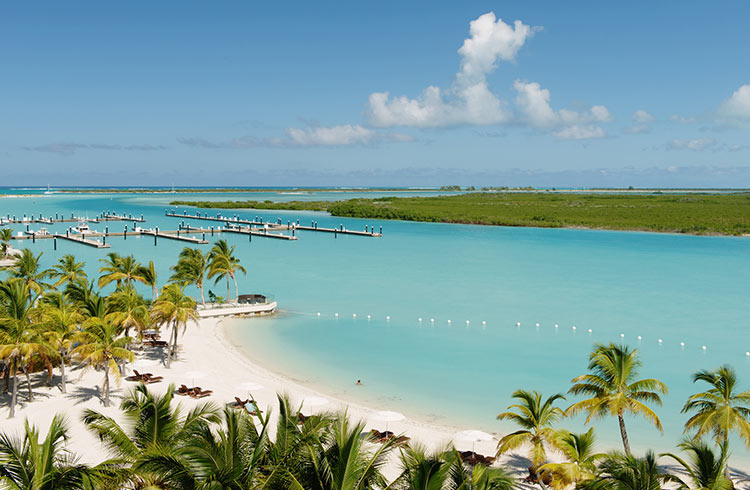 International tourists must obtain "TCI Assured" certification on their online portal after submitting negative Covid-19 PCR test results performed within five days of travel; proof of travel insurance that covers medical evacuations, isolation costs, ambulance care or local hospital care and a health screening questionnaire.
Update: A TCI Assured certificate is issued when documents are uploaded. The certificate must be presented at the time of check-in.