In Japan, there are more than 300,000 traditional "matsuri", which means festival in Japanese, and they are very different from area to area. Normally, a matsuri is sponsored by a local shrine or temple and is organized by the local community. People wear a typical matsuri costume and carry a heavy Mikoshi, which is a portable shrine around the street, hoping it can bless the town and people.
Matsuri sometimes refers to an event held in a local area. It could be a dancing performance or an artistic competition, such as Yuki matsuri (Hokkaido), or Yosakoi matsuri (Kochi).
1. Yuki matsuri (Hokkaido)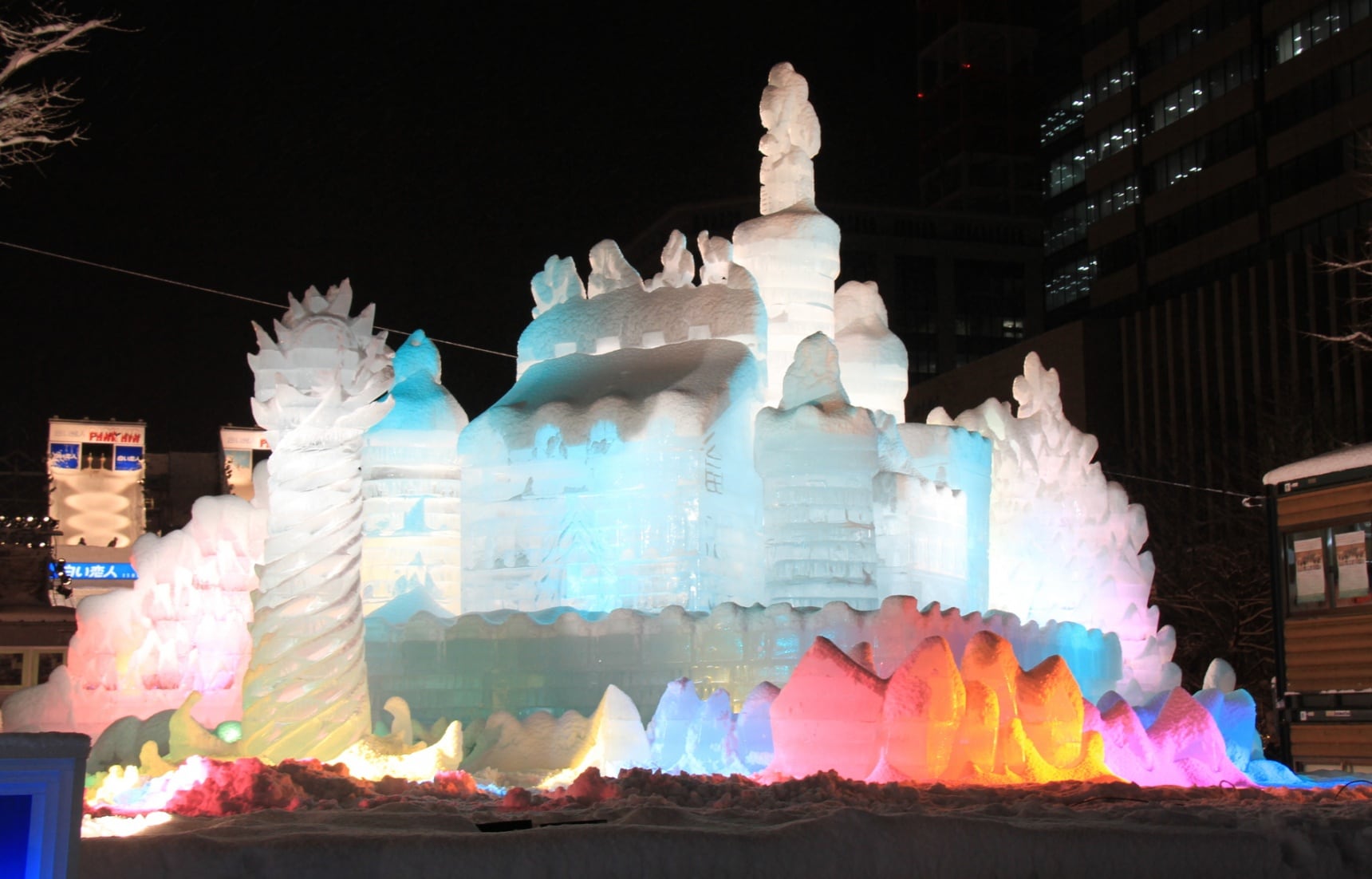 Yuki Matsuri, also known as "Sapporo snow festival", is held for about a week in Hokkaido. This festivity is one of Japan's most popular winter events, starting out in 1950 when a group of high-school students built snow statues in the local park. It has since developed into a huge, cultural event featuring snow and ice sculptures which people compete in by making their own, it attracts more than two million visitors from Japan and across the world every year.
2. Omizutori (Nara)
The Omizutori festival, also known as the "sacred water-drawing" festival, takes place over 2 weeks in March, in the city of Nara. The Buddhist festival is a ceremony to cleanse people of their sins and bring spring to the new year; once the festival is over the cherry blossom season blooms. There are many different events that happen during this festival – but the most famous is Otaminatsu. During the Otaminsatsu, giant fire torches that are up to 8 meters long are walked to the top of a balcony and shower down to the crowd, which is thought to bestow people with a safe, healthy and happy year. 
3. Gion Matsuri (Kyoto)
It is the biggest festival in Kyoto. This festival began as part of a purification ritual to appease the gods thought to cause fire, floods and earthquakes… . The event itself is so popular, that it gets celebrated for the whole month of July with something different happening nearly every day. It's a huge event in Kyoto culture and loved by locals and tourists alike, with the favourite events held on 17th and 24th July. For visitors, the most enjoyable part of the festival is the "Yoi-yama" events held on the three evenings preceding the main float processions.
4. Nebuta Matsuri (Aomori)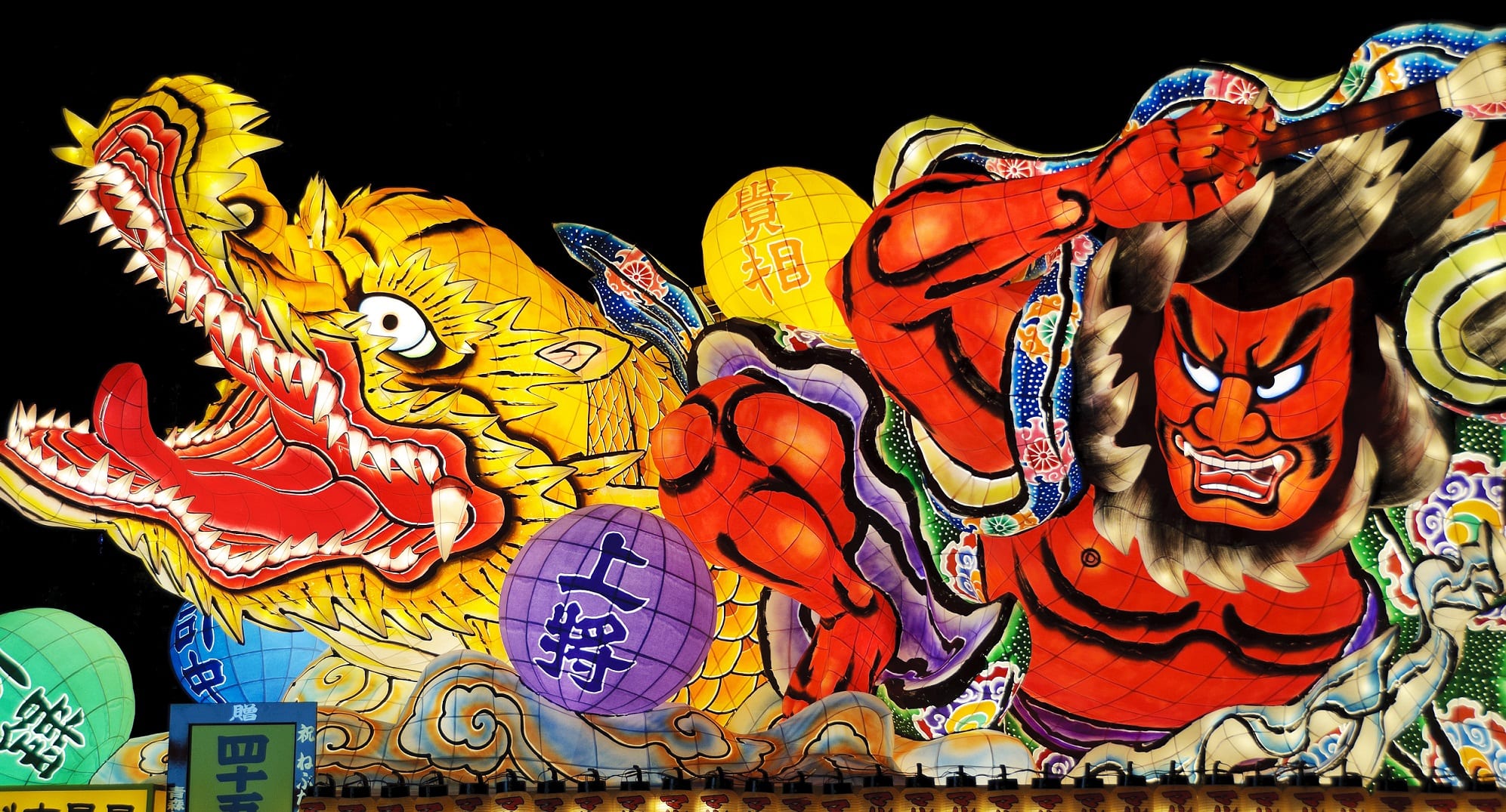 The Aomori Nebuta Matsuri is one of Japan's most vibrant and colourful festivals attracting millions of visitors every year. It is one summer festival that should not be missed in Japan.
Every night there is a daily parade which starts at sunset where the floats are wheeled out onto the streets of downtown Aomori. On the final, the action starts around noon and lasts to around 3 pm.