1. Faroe Islands
The Faroe Islands are an archipelago found 200 miles north of the UK and roughly halfway between Norway and Iceland. It's reportedly an autonomous country that is also part of Denmark's kingdom. One of Europe's most idyllic nations, visitors feel as if they're a million miles from anywhere else due in part to its stunning natural scenery and small populace. Foodies note the diet here is a simple one of meat (or seafood) and potatoes with notably few vegetables.
2. Alesund, Norway
Alesund is both a municipality and a town. It's located in Mre og Romsdal County. No winter holiday list is complete without this west coast winter wonderland. It was often called "Little London" back when the Norwegian resistance fought the Nazis during the occupation. Blend in with all the friendly locals. Take in the world-famous Art Nouveau architecture, various antique stores, unique litt
3. Hallstatt, Austria
Some places in Europe look the most natural in winter, like the small alpine town of Hallstatt. Isolated on a lake, this small Austrian town in the nearby Alps looks like their most honest when sparkling white. But what makes Hallstatt so special is its combination of majestic landscape and interesting old mountain houses. Walking through town doesn't takes lots of time, but you will definitely find yourself stopping every few steps to admire the views ahead. Made up of small alleys nestled between traditional wooden houses, Hallstatt is located between the lakeside and the steep hills behind.
4. Tallinn, Estonia
Located in the middle of a old beautiful walled town, this is Tallinn's historic center that most tourists stick to. While the short summers bring better weather for outdoor sightseeing, you can compare how winter brings the best in Tallinn's lovely city landscape. This is bolstered by the presence of the Old Town Christmas Market with heart-warming lights and a great big Christmas tree. The chance to go ice skating in a place like this is another reason to brave the temperatures outdoors.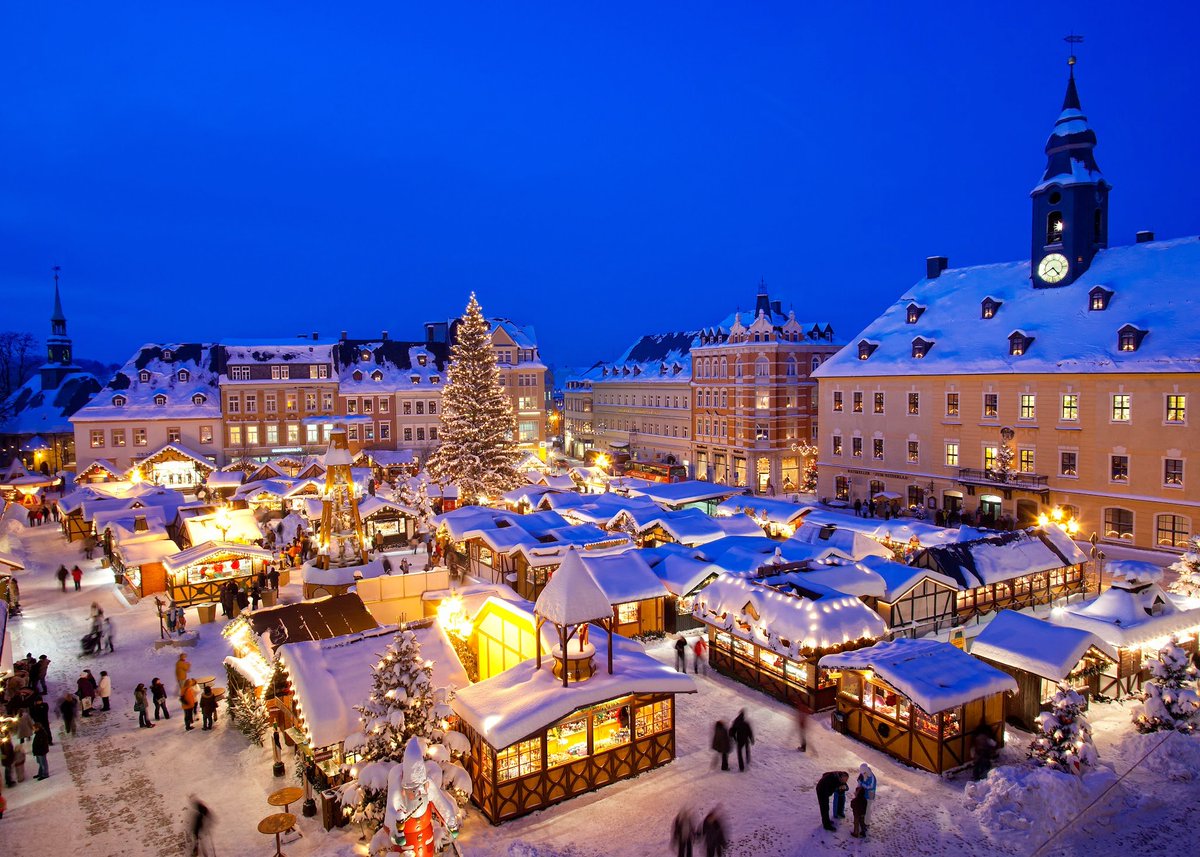 5. Nuremberg, Germany
Europe is particularly famous for its Christmas markets, and if Germany is considered to have the best, then the best of the best are found in the city of Nuremberg. This Bavarian city is home to one of the most famous Christmas markets in Germany, elevating a splendid medieval town into a dreamland. A long-standing tradition, the Nuremberg Christkindlesmarkt has become a monumental festival of good cheer.
6. Rovaniemi, Finland
Just outside Rovaniemi, you'll find Santa Claus Village, the official home of Saint Nick. Almost right on the Arctic Circle, when visiting the village, you can meet Santa, get a special seal in your passport and hang out with some genuine reindeer. It is hard not to get caught up in this fairyland. Besides making time for Father' Christmas, Rovaniemi also has other activities. To learn more about the region and the North Pole, head to Arktikum Science Museum for an up-close and personal look at culture, history and nature.
7. Abisko, Sweden
Winter is an opportunity for many different activities, but one of the most fascinating is watching the Northern lights dancing in the sky. To have a prime location to see this incredible phenomenon, it is difficult to defeat Abisko. A small village in Swedish Lapland, Abisko is north of the Arctic Circle, so you can bet it will be frightfully cold if you visit in winter.
8. Interlaken, Switzerland
Some places seem to be just for winter, like the Swiss resort town of Interlaken. Although located in a valley, the town is close to many high mountain peaks in the Alps and is a popular destination for outdoor activities. Interlaken offers the convenience of easy-to-reach mountain activities from the comfort of a town with amenities to suit your every taste.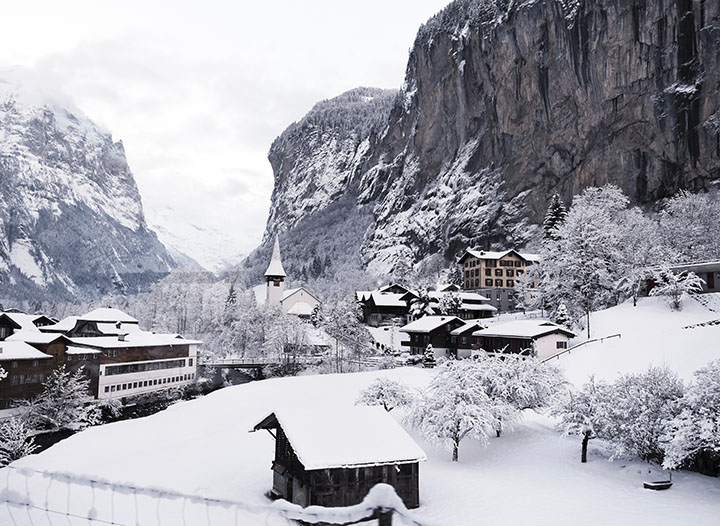 9. Reykjavik, Iceland
From the comfort of the island's capital city Reykjavik, you can expect to see Iceland at its best. Up to the Arctic Circle, the people of Reykjavik perfected the winter experience. The city only tolerates winter, but locals embrace and celebrate it with the Reykjavik Winter Lamp Festival. Held in early February, this free annual event is designed to engage people outdoors with imaginative and impressive light shows. However, if you're looking for a warmth, head to one of Iceland's geothermal pools, such as the increasingly popular Blue Lagoon Spa.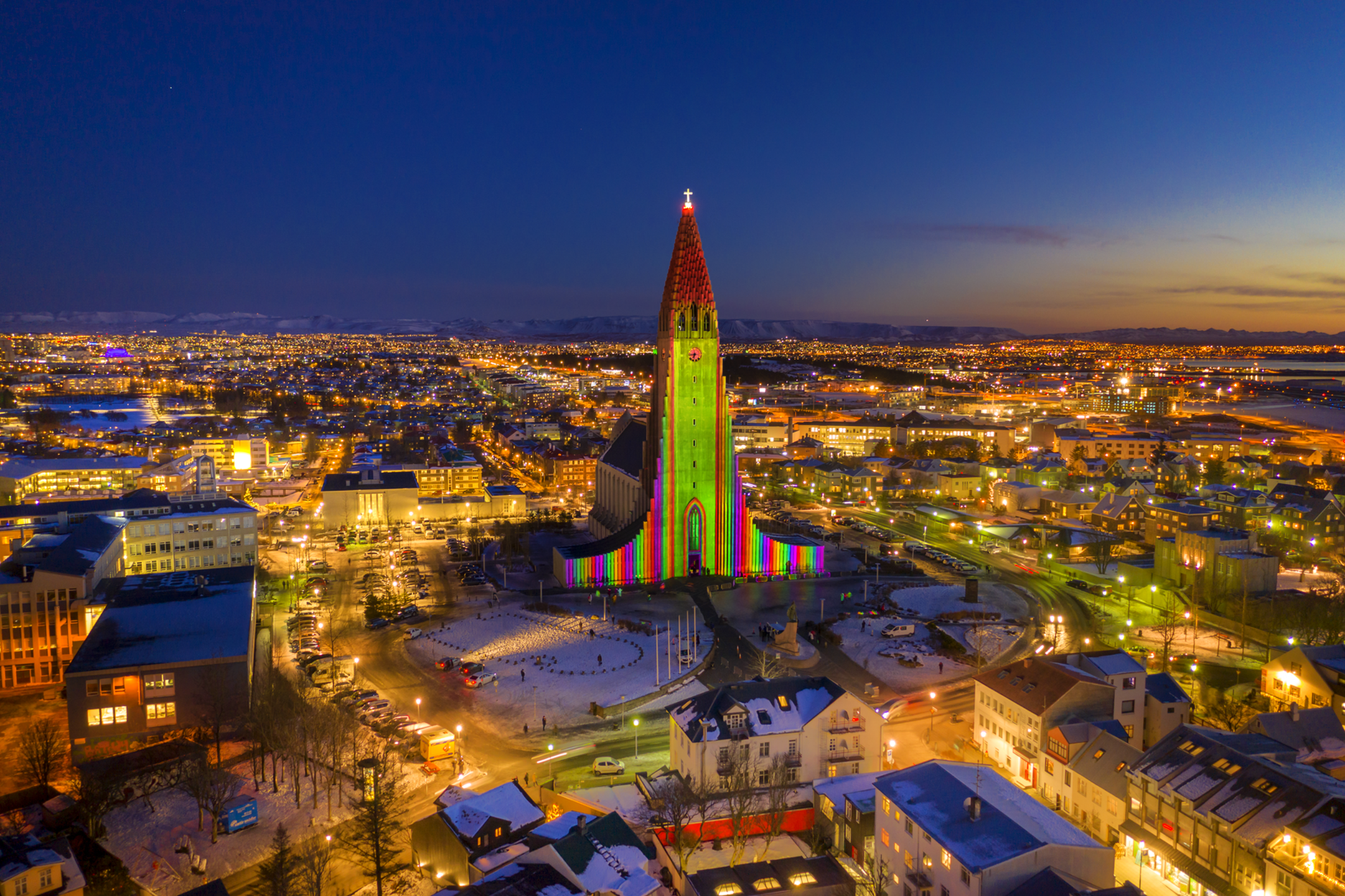 10. Lake Bled, Slovenia
Slovenia is a country of endless beauty, but tourists mostly flock to the picturesque Lake Bled. Really beautiful all year round, this alpine lake becomes a fairytale winter wonderland when winter comes. With views of the Julian Alps, Lake Bled here has clear waters, surrounding forests, cliff-top castles and island churches. It was really just postcard moment after another leading up to this epic destination.