Japan is famous for not only its food but also extraordinary drink that you can't believe it exists on earth! If you have a chance to travel to Japan, don't forget to challenge your palate with these drinks.
1. Ginger ale wasabi
A product of Kimura Drink Company, this drink has a strong scent and flavor of wasabi, it will feel like you have a fire in your mouth. However, it costs for about $3.49 for only 240ml.
2. Eel-flavored soda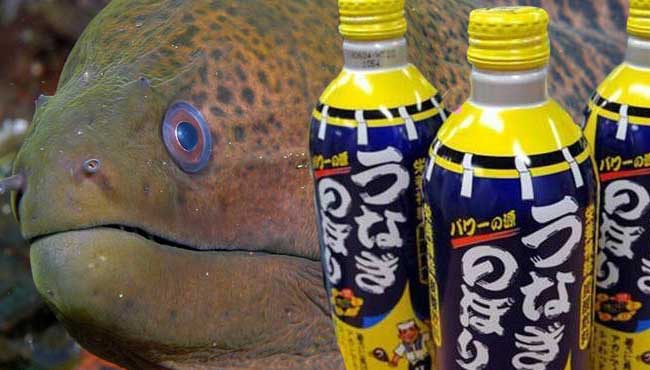 This soft drink is the combination of coke and eel, containing the eel solution in the finished product. Just let your imagination guest what it would taste like.
3. Soy sauce soda
This is a soft drink using soy sauce – A famous drink in Shodoshima with 400 years history. You can enjoy the unforgettable, fragrant soy sauce flavor when you drink it. But don't worry much because of the name, it is sweet and is taste such as cola.
4. Alien Energy (Saga)
"Eel goby" has a strange shape just like the alien living in the Ariake-kai waters. This is a new nutritional drink combining arginine and GABA with a sedative effect to help the body stay healthy.