Russian cuisine is famous in the world for many delicious dishes, but there are many very strange and surprising dishes that can blow up many foreign tourists' mind. If you have the opportunity to come to this beautiful country, don't miss to take advantage of these special dishes.

1. Blini with caviar and sour cream
This is a kind of cake eaten with caviar and sour cream. In Russia, this dish is considered to be delicious and a favorite dish of many people. But for tourists, the taste of it will be difficult to get used to.
2. Salted herring salad
Looking at a dish with this vibrant color, its taste is quite special, when you eat this dish, you will feel the fishy and salty taste of herring, the taste of sauce and vegetables.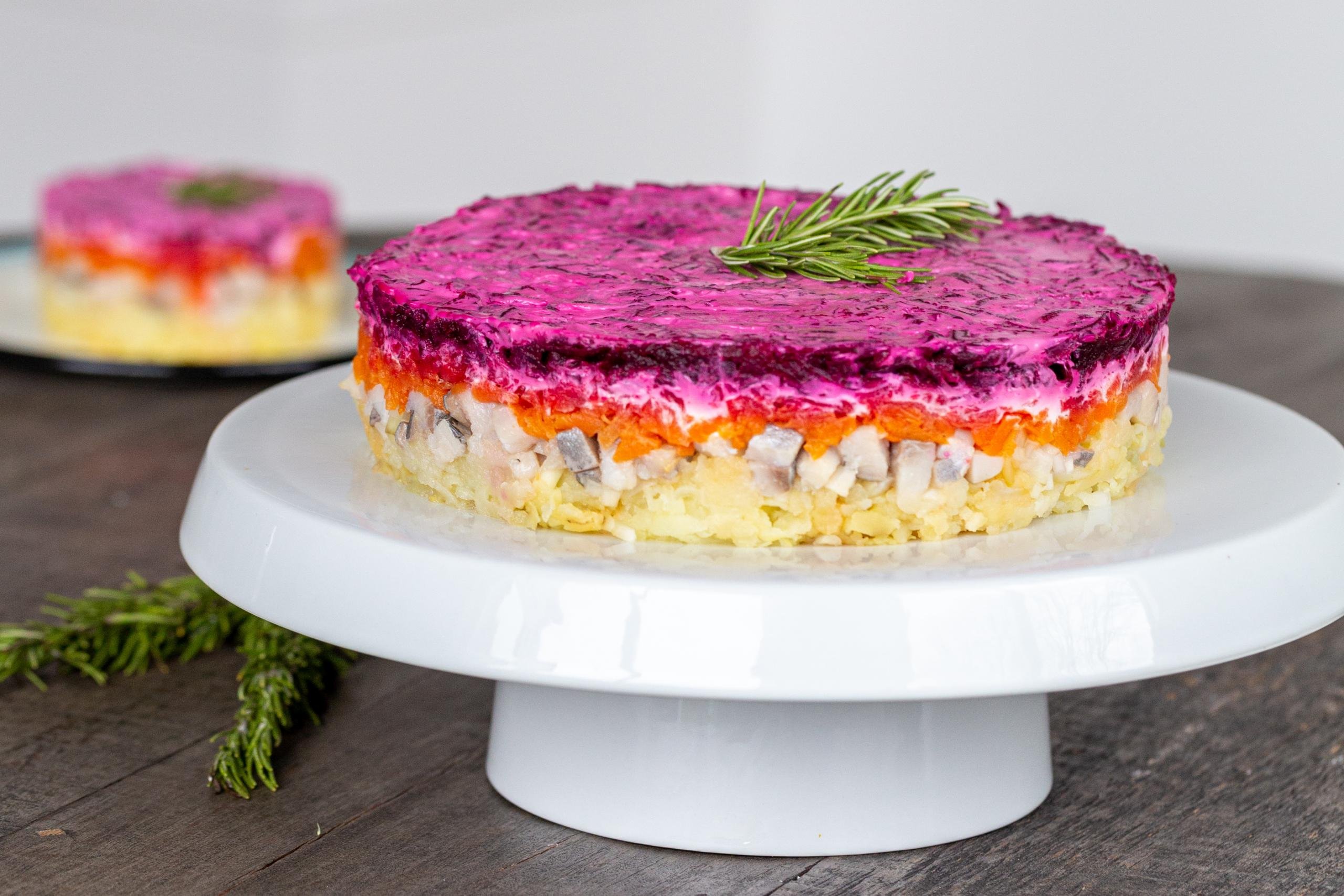 It is hard to grab a bite at first, but when you get used to it, it turns out quite delicious.
3. Pickled mushrooms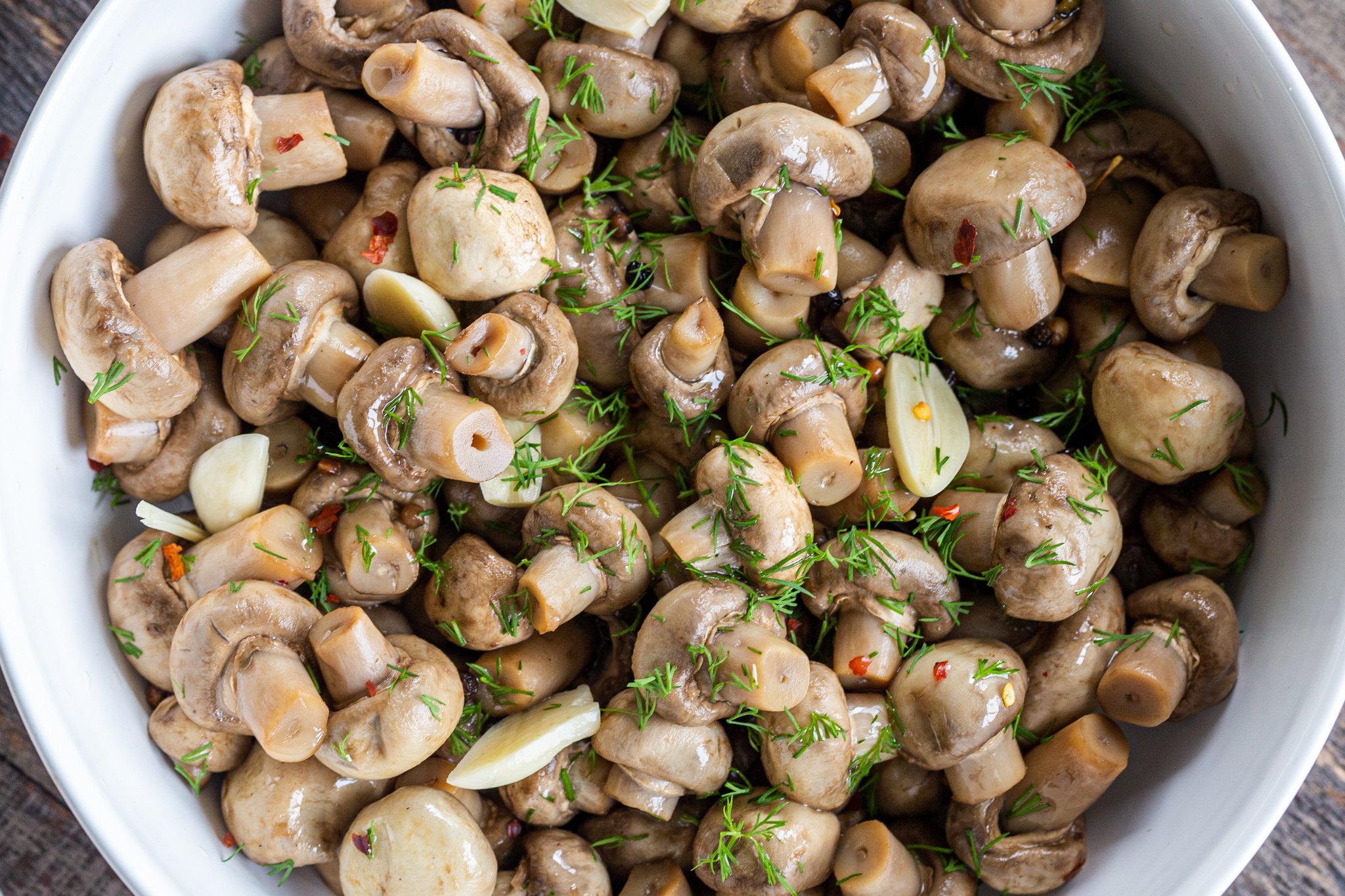 You can imagine for yourself the sticky little fermented mushroom pieces that will be dark and viscous, but when it is served with a bottle of vodka chaser, it will taste significantly better.
4. Salted pork fat
The cold weather in Russia makes dishes like this to take the throne, because thanks to this dish, the Russians can cope through the cold winter.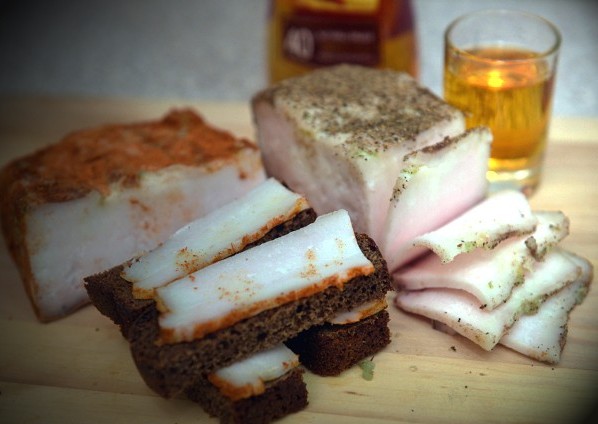 Salted pork fat is made from fat from the back of a pig with the skin removed, cut into blocks and then salted for a long time. It is salted or in fermented brine, at first it looks greasy and difficult to eat, but when eaten with black bread and pickled cucumber it goes well.
5. Canned herring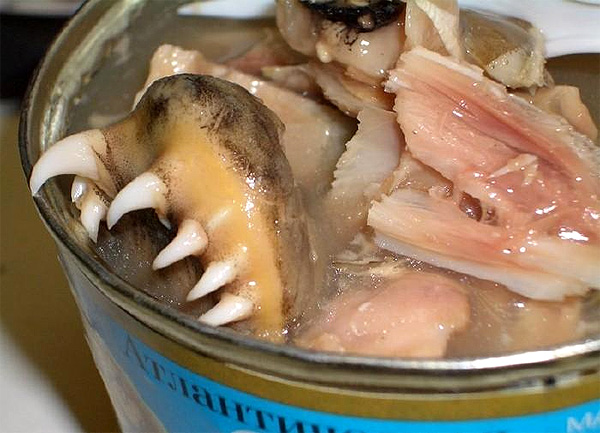 If it's just herring meat, this dish will become normal, but in Russia, whole herring is canned, which means in a can of fish, both the head and teeth will be intact. When opening it up, don't be so frighten.