China is characterized by a nation of billions of people with a very large territory, so the cuisine here is also extremely diverse. However, one thing in common that just mention in Chinese dishes, everyone will immediately think about, that is the characteristic of the spicy taste.
Among them, one of the most typical dishes, the famous "representative" for Chinese spicy dishes is the hot pot dish of Sichuan people.
Sichuan hotpot – a "soul" part of Chinese culinary culture. You know, what is better than a boiling hotpot to warm up your whole winter!
In China, because the weather is usually colder all year round than other places, especially in winter, people often add spicy spices to their dishes to warm their body to take a better care for their health. The land of Sichuan, where the humidity is higher, is also colder in winter, so the food here is often much more spicy.

With so many typical spicy spices that are only available here, the spicy taste in Chinese dishes is unlike any other. Typically, in Sichuan hot pot not only the spicy taste of chili, ginger, garlic, but also pepper, herbs, pungent seeds … That's why, Sichuan hot pot soup is not only spicy but also has a super strong aroma that no other dish has.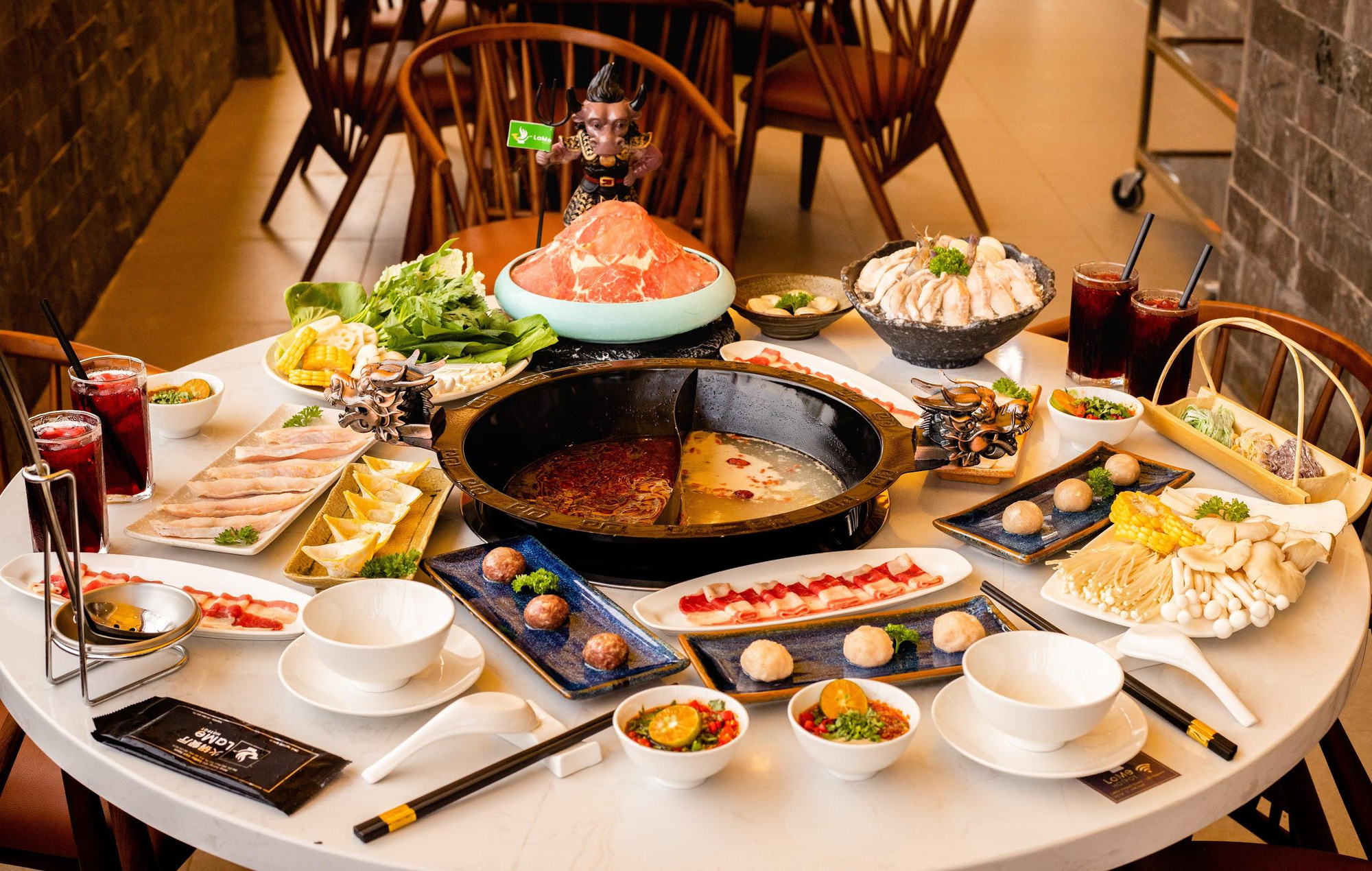 Along with the spices, this dish also has a variety of ingredients, the elaborate way of processing is also to make up the attractive flavor, making people "fall in love" and remember it forever.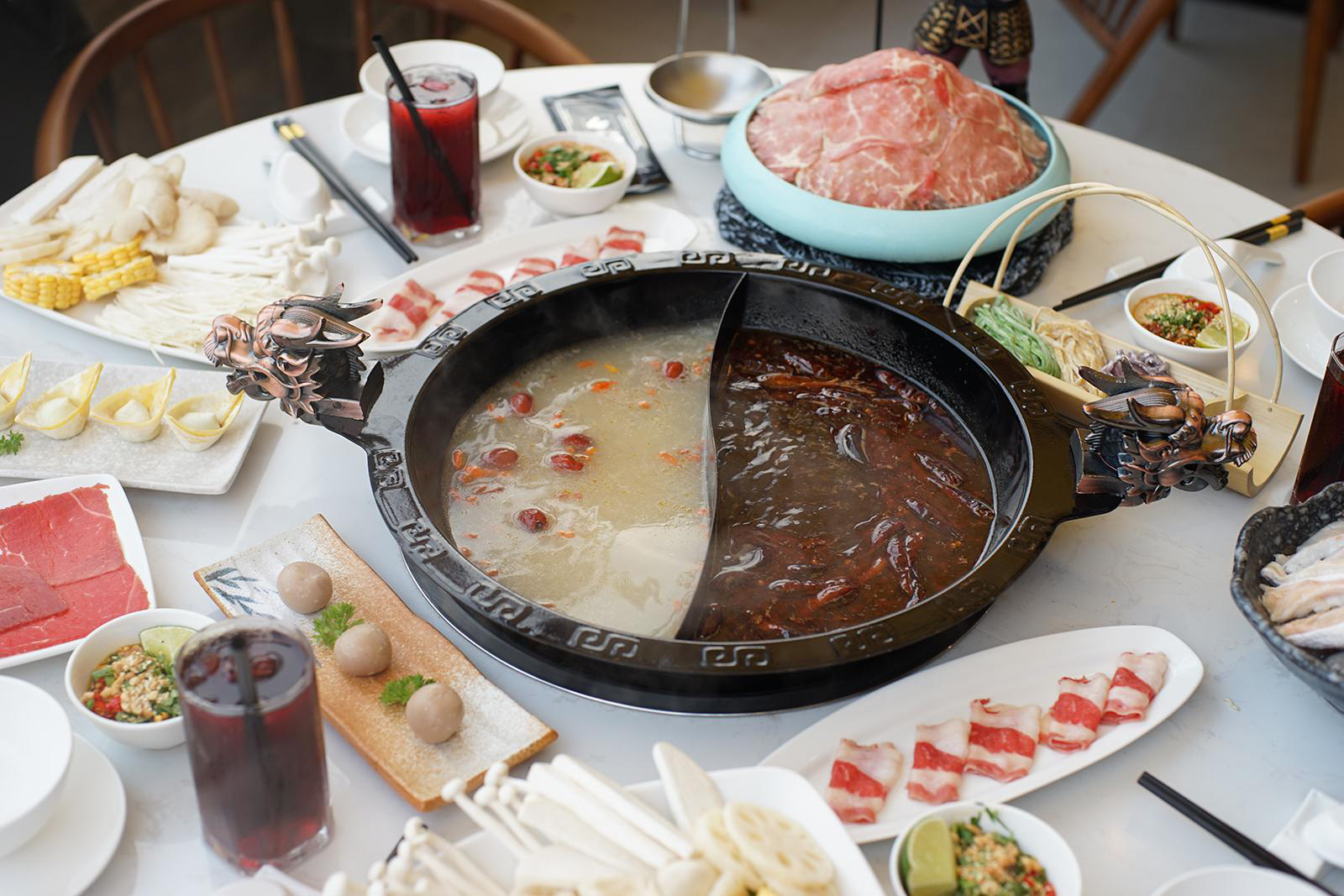 Over the years, Sichuan hot pot has not only been circulated in this region but also appeared in all other regions of China, becoming one of the "soul" dishes of Chinese cuisine. Gradually, more and more Sichuan hot pot is present in more areas, even in other countries, you can find this dish easily.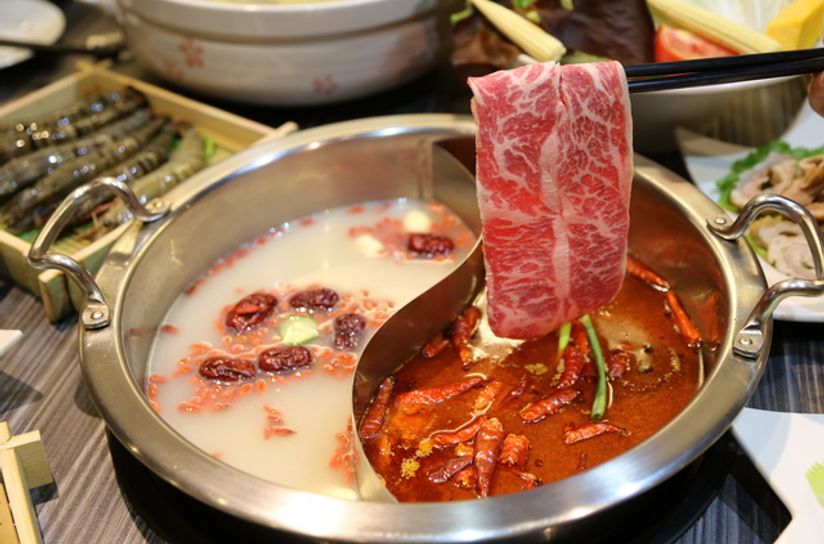 However, this dish might not be a go-to dish for many people due to it spiciness.
Sichuan hot pot is always dark red by chili, giving off the characteristic aroma of herbs and spices. The dipping dishes are always beautifully served and elaborate to stimulate the taste buds and make the meal more delicious.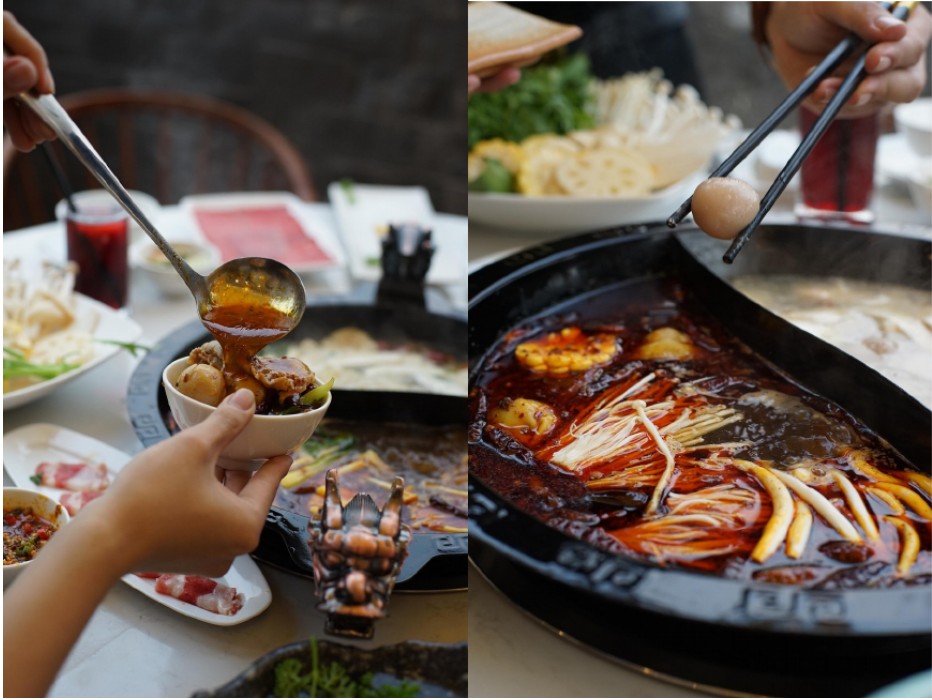 A different feature is that Sichuan hot pot is usually served in 2 or maybe 3-compartment pots, so often people will eat another hotpot broth such as tomato, sauerkraut or more recently such as Collagen hot pot broth is good for the skin, Satay hot pot broth is sweet, fatty and buttery…

Referring to Sichuan hot pot, it is impossible not to mention the dipping sauce. Not just seasoning with lemon chili or soy sauce, Sichuan hot pot sauce must be carefully prepared with many different spices, herbs …, creating a distinct flavor when eaten.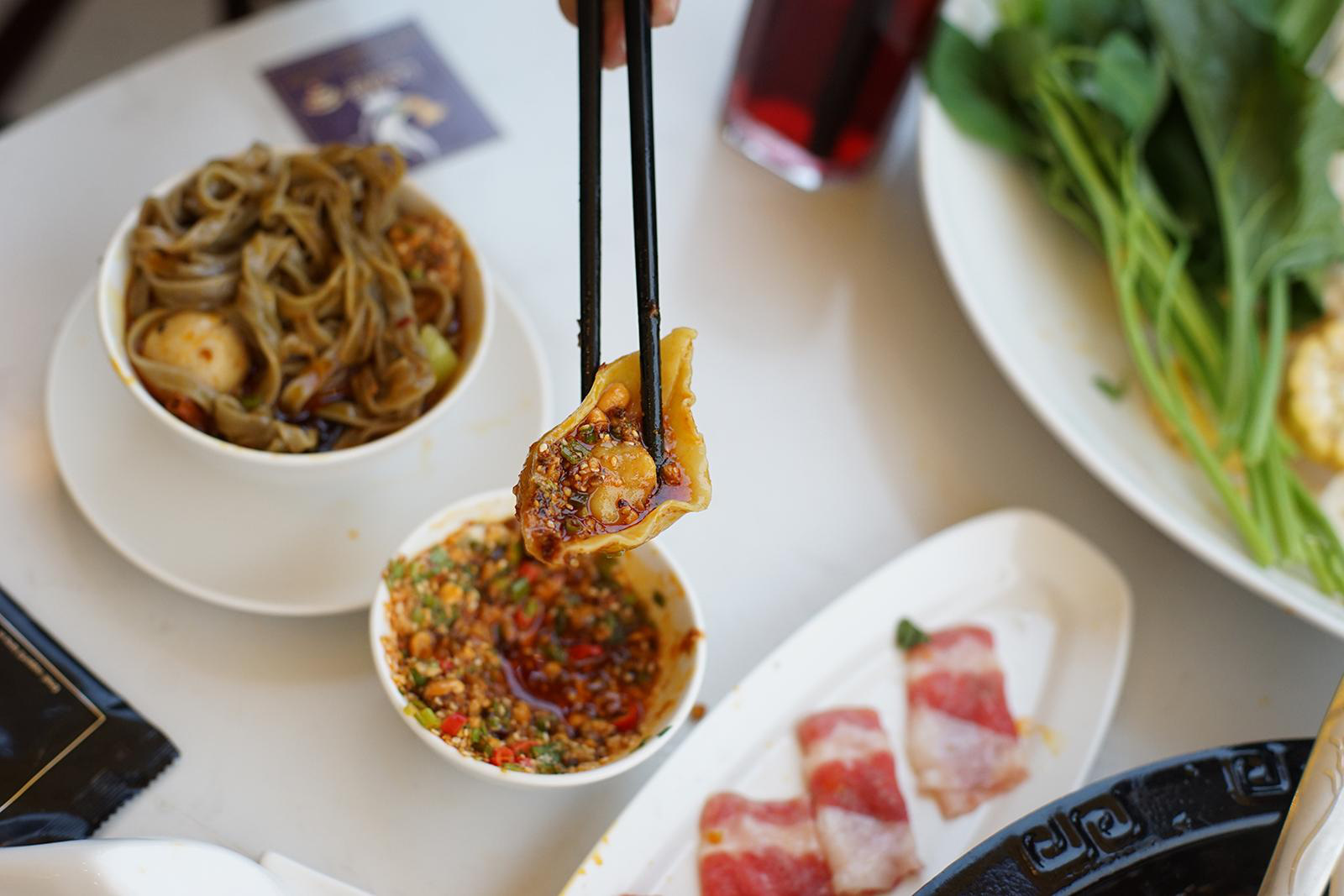 Just in one hotpot is enough to see the sophistication of Chinese dishes, which is the full convergence of elements in terms of taste, aroma, color or processing, decoration … So, don't miss this special dish. Once you try this dish, you might fall for it from the first bite.