Kuala Lumpur is the multicultural and vibrant capital city of Malaysia, it is a place that can feast your eyes with the diversity of its. You can ogle at the gleaming sky scrapers towering high above you or take a stroll through the lush parks right in the heart of the city.
Kuala Lumpur is famous for massive sky scrapers which have an unique designs, from the top of these building, you can see the whole bustling city with number of street and colorful lights.
Besides, you can satisfy your shopping hobby when go through a number of fancy boutique malls.
If you want to be immerse with nature, let's explore caves that are massive and super old-age. If you are a food devotee, you can come across many kind of street markets or even take part in an unique and fancy experience like Dining in the Sky.
Don't let you wait any longer, here is the list to discover all this bustling places.
Oustanding places that make Kuala Lumpur go viral
Petronas Twin Towers
Located in the center of the city, Petronas Twin Towers is the icon of Malaysia that has a height of 452m including 88 floors, designed by a famous Argentinean American architect Cesar Pelli and is inspired by the quintessence of Islamic architecture with a spiraling tapering towards the top.
At the 41th and 42th floor, you can feast your eyes with the beautiful scene of the whole city while standing inside the Skybrigde which is totally made from glass.
Menara KL Tower
When talking about Twin Tower, you can't miss to talk about Menara KL which is nearby it. This tower is considered as one of the tallest standing structures in the world. At this tower, you can enjoy a super luxury meals in Atmosphere 360 while chilling with the beautiful view of Kuala Lumpur by night.
Street art
Street art is famous for a huge number of graffiti arts. In this place, you can feast your eyes with many works painted by Malay artists and foreign artists. Maybe, you can even create your own artwork here.
Besides that, you can visit Upside down house and more places.
Famous shopping malls to satisfy your shopping hobby
Whenever talking about Kuala Lumpur, it's a big mistake to not mention that this city is a capital for people who are in love with shopping.
One Utama – the largest shopping malls in Malaysia located in Bandar Utama, Selangor, Malaysia, with an area of 5,590,000 square feet (519,000 m2) and containing 713 stores. This huge shopping mall even owns a garden with over 500 exotic species at the top of it, the largest indoor rock climbing and more than that.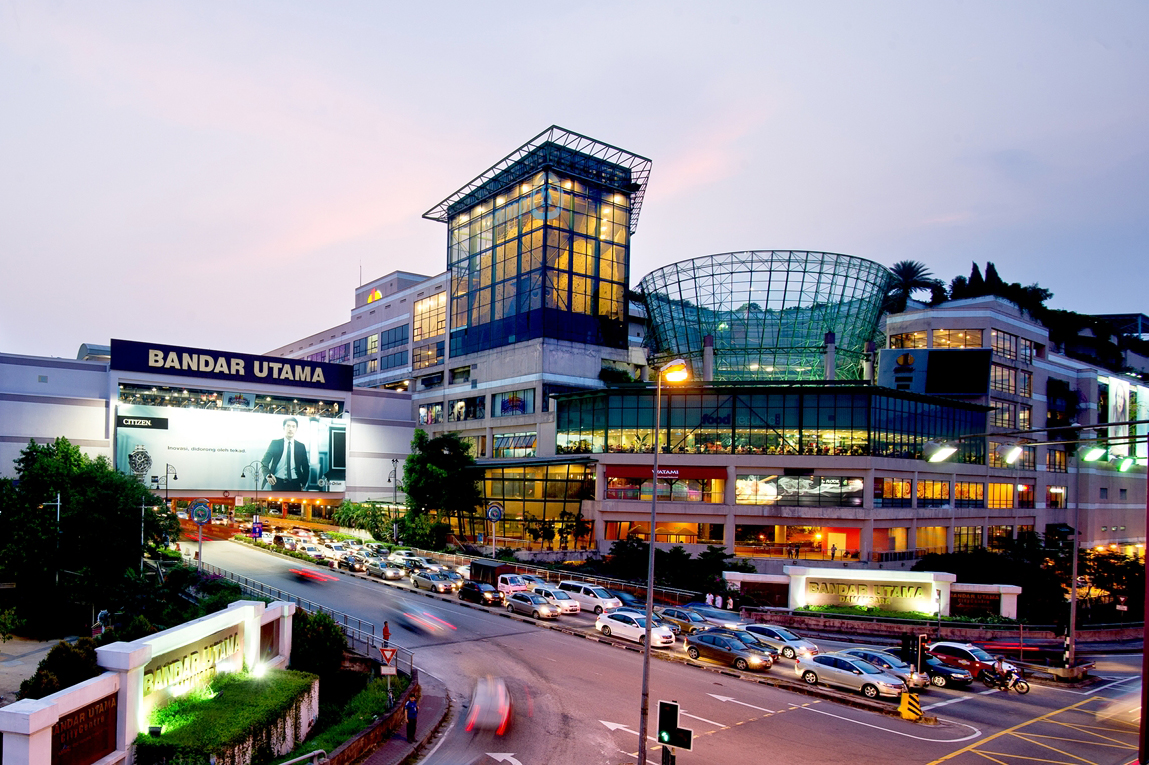 Coming to Kuala Lumpur don't forget to take a look in Pavilion – one of the biggest shopping malls in Malaysia. Pavilion Kuala Lumpur is a shopping mall located in the Bukit Bintang district in Kuala Lumpur, Malaysia.
The mall is divided into a retail mall, an office complex and two residential areas, all spanning over 1.37 million square feet of milky white marble design. It offers a wide range of indoor and outdoor shopping options, from cheap to affordable, to luxury brands.
Besides these two outstanding shopping malls, you can go to Berjaya Times Square – the largest shopping mall in Kuala Lumpur or Mid Valley Megamall and the Garderns…
Walking down to the bustling Bukit Bintang's street, you can take a look in whatever stores you like, they have a kind of things waited you to explore.
Immerse with nature when in Kuala Lumpur
Kuala Lumpur is known as the one and only city owned a natural rainforest inside the city. To discover this rainforest, let's head into KL Forest Eco Park. If you more addicted to discovering animals and plants life, you can go to Butterfly Park, Orchid Garden, Aquaria KLCC.
The second place that you can't miss is Batu Caves, a Hindu Temple – A Malaysian national treasure which is located under a limestone hill, located in the district of Gombak, about 15km north of the capital Kuala Lumpur. This cave has three major caves that has the age up to 100 years old.
From the entrance, you can take a number of pictures when walking through 272 steps of a rainbow stair or just take a picture in front of Murugan guard which has the height that tallest in the world – 42.7 m.
When getting to the inside, there are a number of temples waited to be explore, moreover, you can feast your eyes with the habitat of bat when coming into the Dark Caves.
Besides this temple, you can visit Thean Hou Temple – the largest and oldest temple in Southeast Asia to shake a fortune stick to guest your future or go to Sri Mariamman Temple – the oldest and richest Hindu Temple in Kuala Lumpur.
Restaurants and street markets that feast your eyes with specialty
When in Kuala Lumpur, people prefer to seek for street foods than Michelin start dishes. In Kuala Lumpur, you can choose to go to different types of market such as Brickfields, Central market, Petaling street market, Jalan Alor night market or come across a famous restaurant like Sri Nirwana Maju, Hutong Lot 10 Food Court.
Brickfields
Located on the western flank central Kuala Lumpur, Malaysia. It is known as Kuala Lumpur's Little India due to the high percentage of Indian residents and businesses.
In this market, you can find everything from goods such as shari, flowers, spices and specialty such as dosa, thali.
Sri Nirwana Maju
Sri Nirawana Maju is a famous restaurant in 51, Jalan Telawi 3, Bangsar Baru, Kuala Lumpur, Malaysia. This restaurant is a highly recommended place to try out Indian dishes on a banana leaves.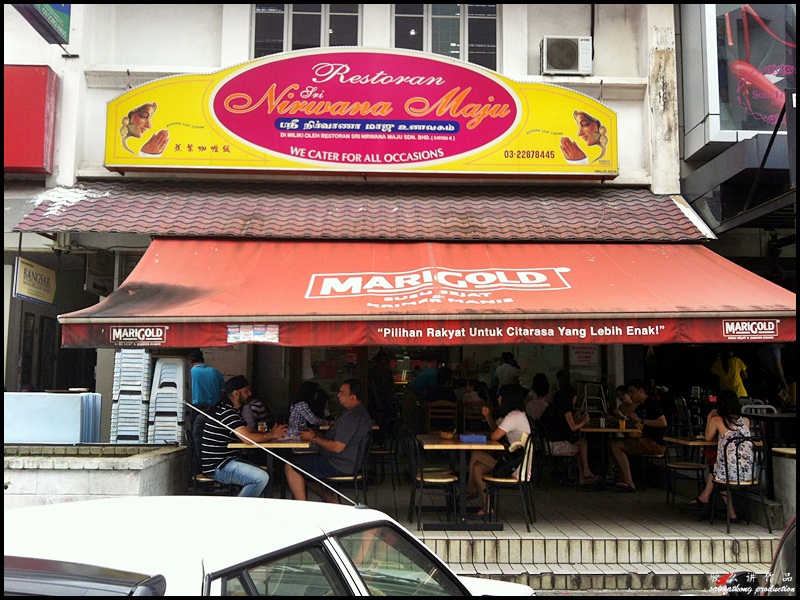 Don't hesitate when you see a long queue outside this restaurant because this is a restaurant that has been short list many time as the best Indian restaurant in Kuala Lumpur.
Central market
In this market, besides enjoying specialty and buying souvenir, you will be given a chance to experience Malaysian tradition activities such as Batik painting workshop. Batik is an Indonesian technique of wax-resist dyeing applied to the whole cloth, with colors that made from natural ingredients, you can create your own Batik cloth which bold your own personal mark.
Petaling street market
Petaling street market is located at Jalan Petaling, City Centre, 50000 Kuala Lumpur, Wilayah Persekutuan Kuala Lumpur, Malaysia. At night, this market is come to live, transforming into a lively vibrant night market with hundred of stores and vendors who sell all kind of stuffs with affordable prices.
Jalan Alor night market
If you are looking for a food-base market, then heading into this market. In this market, you will have a chance to try out the king of durian – Musang king durian which is the most popular fruit in Malaysia has the golden color that tasted creamy and buttery but it is banned in public transport of many country such as Thailand or Singapore due to it distinct smell.
Last but not least, when travelling to Kuala Lumpur, you can book a local photographer as a tour guide so he or she can help you discover Kuala Lumpur as a real local.
There are many more places and many more activities to do when you are in Kuala Lumpur, if you want to take a deep look about where to visit, what to eat and what to do in Kuala Lumpur, then, let's meet Surya Sridhar, an avid traveler who owns a YouTube channel named: "Triple P: People Places Palates". From the video "What to do in KL | BEST GUIDE TO MALAYSIA | 25 Ideas", she will give you a brief look to discover the real Kuala Lumpur so you can't miss a single place in this beautiful city.
If you love Surya's journey, subscribe her YouTube channel Triple P: People Places Palates, and don't forget to share your trips with us via info@wetravelguides.com or connect with us on Facebook | Twitter.