Vietnamese cuisine is fascinated to people who love the rich and flavorful taste of specialty in a country of Asia. When coming to Vietnam, you can enjoy one of a kind dishes that only in our country, they are served.
When thinking about Vietnamese cuisine, what dish will come out right away from your mind? If it is Pho then it is more than a dish with a savory hot broth with noodle and meat!
Pho Pizza
Pho Pizza has traditional ingredients of pho such as beef slices, beef balls, cilantro, cinnamon, onions … and especially pho broth that is condensed and sprinkled on the filling layer. All are placed on a cake base with Mozzarella cheese.
This is a dish from the Domino pizza restaurant. If you have already read about our post about Vietnamese Bun Dau pizza, you will know that they are no longer sell this unique pizza, however, luckily, Pho Pizza is still available in every restaurants of Domino pizza chain restaurant, it's even on sale of 50% if you order it when you buy it with a drink.
Domino pizza has more than 9000 branches in Vietnam, it is also has a website for you to order online.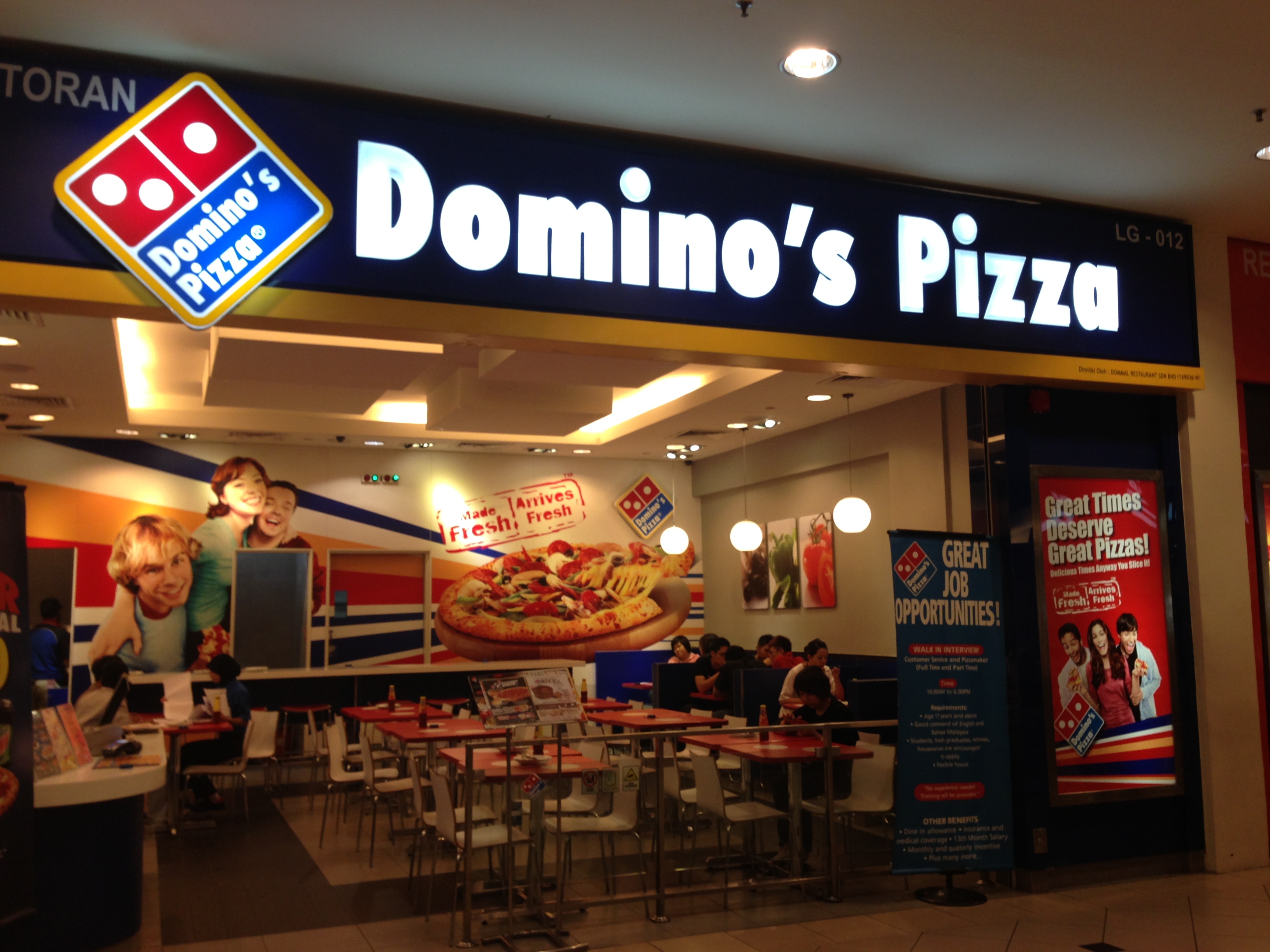 Website: www.dominos.vn/
Pho Burger
Whenever you have a Pho pizza, why you don't try out Pho Burger, this one of a kind burger is an invention of McDonald.
The highlight of the dish is shown in each layer of special cake made specifically for Pho Burger, which is both chewy and crispy, 2 layers of 100% pure Australian beef blended with rich Vietnamese Pho sauce, herbs, cilantro and a piece of fresh and sweet Vietnamese standard chicken eggs. With all of their passion and ingenuity, McDonald's Vietnamese chefs have successfully processed the Pho burger sauce from the ingredients of the Vietnamese Pho broth. Enjoying this cake, diners will be immediately captivated by the passion of a typical bowl of Vietnamese pho.
This burger is still available in every store of McDonald too. Recently, McDonald has about 17 branches which are only 3 branches in Hanoi, one in Vincom Mall in Tran Duy Hung street, one in Hoang Dao Thuy street and one in Hoan Kiem Lake. Or you can order it on their website: https://mcdonalds.vn/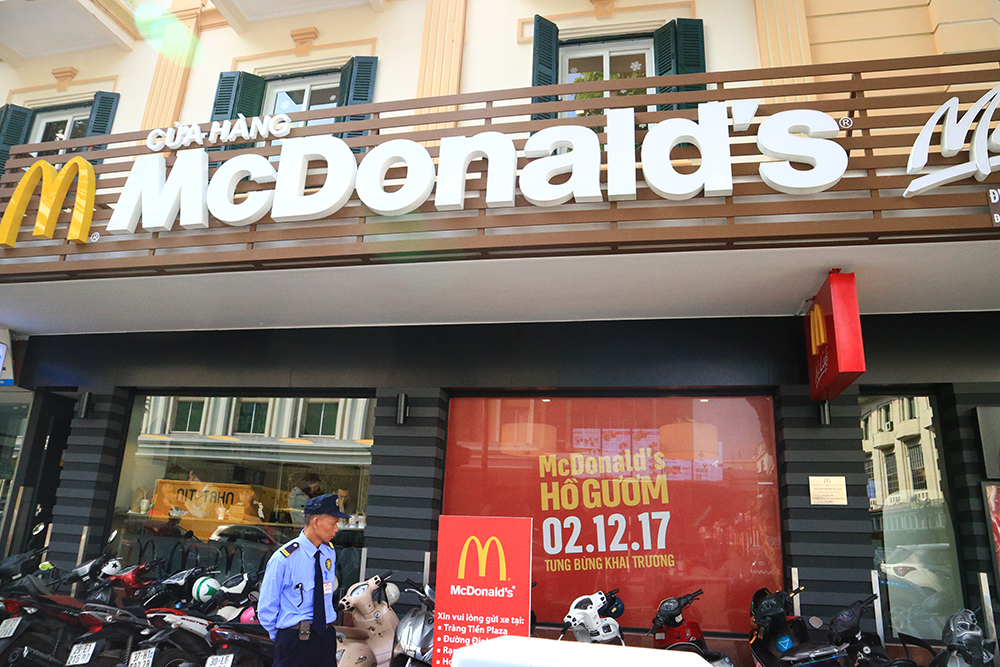 If you find kind of offense to eat these two above variants, don't worry, there are dishes made from pho but with approved delicious taste.
Pho rolls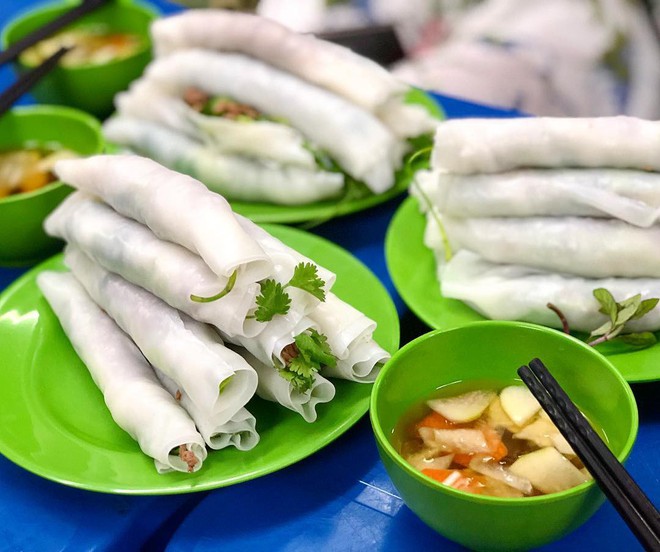 Pho rolls is a famous dish in Hanoi, first appeared at a Pho restaurant at Ngu Xa street, Nguyen Khac Hieu street, Hanoi. One day, a visitor comes to the restaurant to enjoy the night Pho, the shop runs out of broth, only have a few pho left. So that the shop owner has come up with that way is to take the thinly coated noodle cake, then roll it with meat, herbs and not forget to dip it in a bowl of flavorful fish sauce.
After enjoying, the customer complimented the owner for his delightful and impressive food creation. Pho roll was born. Since then, it becomes a favorite dish of many people not only Vietnamese but also foreigners.
Deep fried Pho
If you sick of eating fresh Pho cake and want to try a more greasy way to eat this dish, then take a bite of deep fried Pho!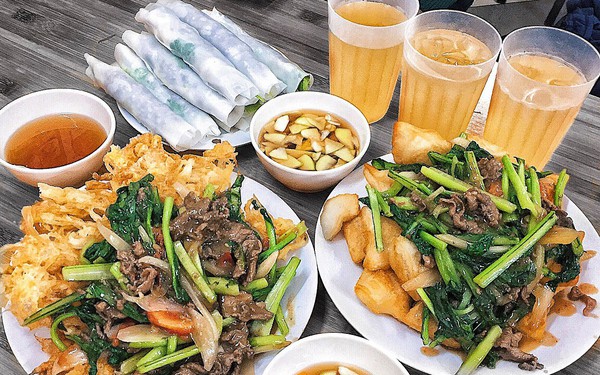 The pho is fried crispy gold. Serve with beef stir-fried with vegetables, seasoning to taste. When eating you can feel the crunchiness of Pho, sweet flavor of beef, the fresh of herbs and veggies and the savory of the sauce which is put on top of the dish, you can find this specialty in a lot of places in Vietnam, however, we recommend you to go to Huong Mai restaurant, Hung Ben restaurant and Thanh Hang restaurant which all have number of restaurants served this unique dish in Hanoi.