Malaysia foods always give visitors a great experience with delicious and unique dishes from the street to luxury restaurants. If you fall in love with Malaysian foods, don't forget to visit Penang Wonderfood museum.
This museum located at 49 Beach Street, in the 1940s Art Deco building, is a famous culinary museum of Malaysia.
When visit this museum, you can learn about the history of the most popular foods of Malaysian culinary culture. Moreover, there are a number of pictures of "virtual living". The extreme side of the giant food model,…
It displays giant crafts of world cuisine and especially local Malaysia initiated by Mr. Sean Lao – the owner of the museum.

Penang Wonderfood Museum is divided into 3 main areas, showcasing more than 100 of the most popular food and street food from Malaysia and neighboring countries such as China, India, Perakanan.
The Info Zone offers visitors the daily dishes of the locals from porridge, roti canai war bread, dessert with the tark milk tea, to the table presentation, how to combine dishes in a meal.
The second area in Penang Wonderfood which is most anticipated by tourists is Wow Zone. This zone displays a lot of typical dishes such as cendol, laksa, char kuey teow… with extremely unique giant version.
The last area in this Malaysia's culinary museum is the Educational Zone. Its purpose is to raise awareness about how to choose and use food to protect health and the environment.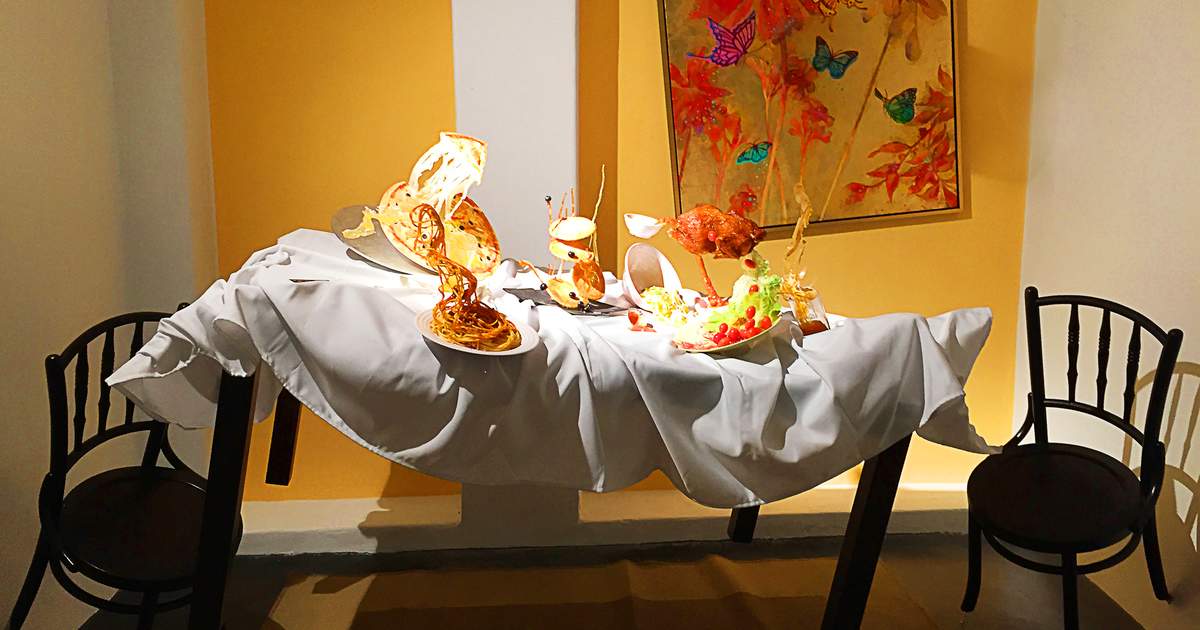 Located along Lebuh Pantai, Penang Wonderfood Food Museum is just a 5-minute walk from Penang's Queen Victoria Memorial Clocktower area, just take a taxi or public transport and find the correct address 49 Lebuh Pantai, George Town , Penang, Malaysia.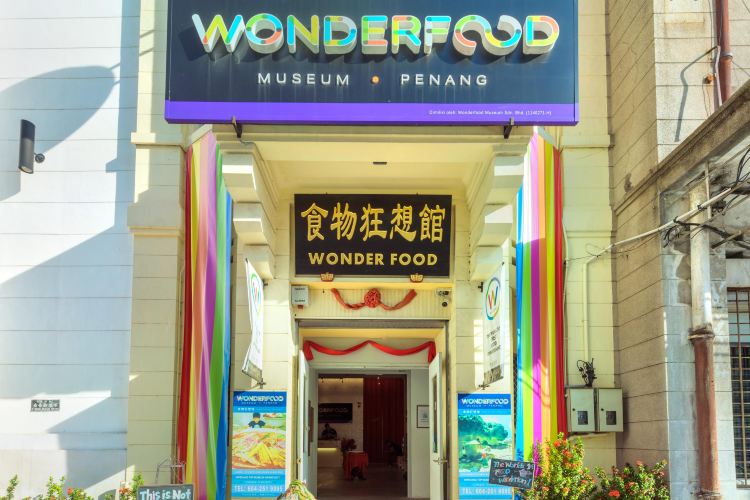 Admission fee for foreign visitors is RM25 (about 6$) for adults and 15 RM (about 4$) for children, while locals can enter at a lower price. It is open from 9am – 6pm a day for you to freely visit and explore.