Egypt has always been a country that makes the world curious about its mysterious ancient culture. In addition to the historical relics and majestic natural landscape, the cuisine of this country has also made a deep impression on visitors. Egyptian cuisine is influenced by the traditions of the Middle East and is best demonstrated through the prominent names below.
1. Kushari
You can call Kushari bread or noodles, it depends on you, because it is a mixture of "sticky rice" of all kinds of dishes such as rice, spaghetti, pasta, vermicelli … After cooking these ingredients will be mixed with tomato sauce. , lentils, onion fat, garlic, green beans. To add flavor, chili sauce with vinegar will be the highlight of the stimulating dish in the sour.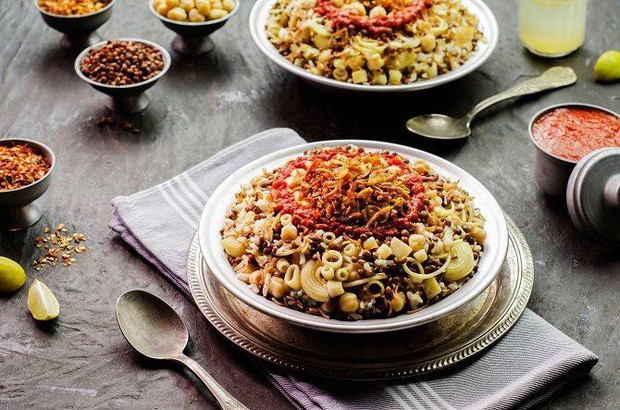 Kushari is considered a "national" dish because it has a long-standing presence and is loved by all native. They enjoy it as an energetic lunch, many eaters must recognize the taste of the dish is truly unique and different.
2. Ful Medames
Full Medames is one of the most representative dishes of traditional Egyptian cuisine. Ingredients of ful Medames include cooked fava beans with spices, olive oil. Some more picky people can add butter, spicy oil, ketchup, coriander … to make the meal full of flavor.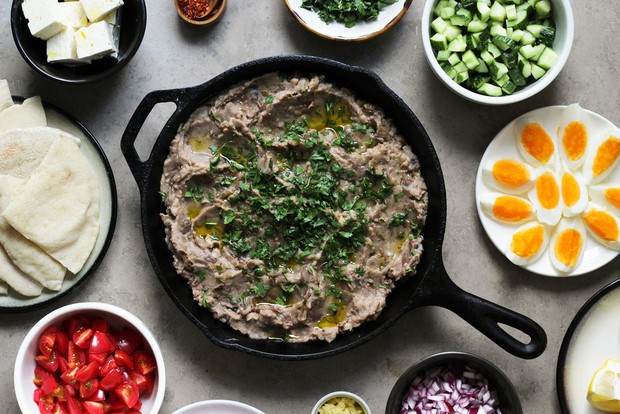 Normally, people will prepare food at night and serve breakfast the next morning. Boiled egg, sausage garnished on top and served with traditional soft bread. You can enjoy Ful Medames at local restaurants or street stalls at very affordable prices.
3. Falafel
Falafel is also known as Taameya, a familiar fried dish in Middle Eastern countries, including Egypt. Falafel's main ingredients are only Fava beans soaked overnight, then crushed and mixed with spices such as cilantro, coriander, onions, garlic and chili. They will be molded into round cubes and deep fried. The cake when ripe has a very attractive brown yellow color with a mild stimulating aroma.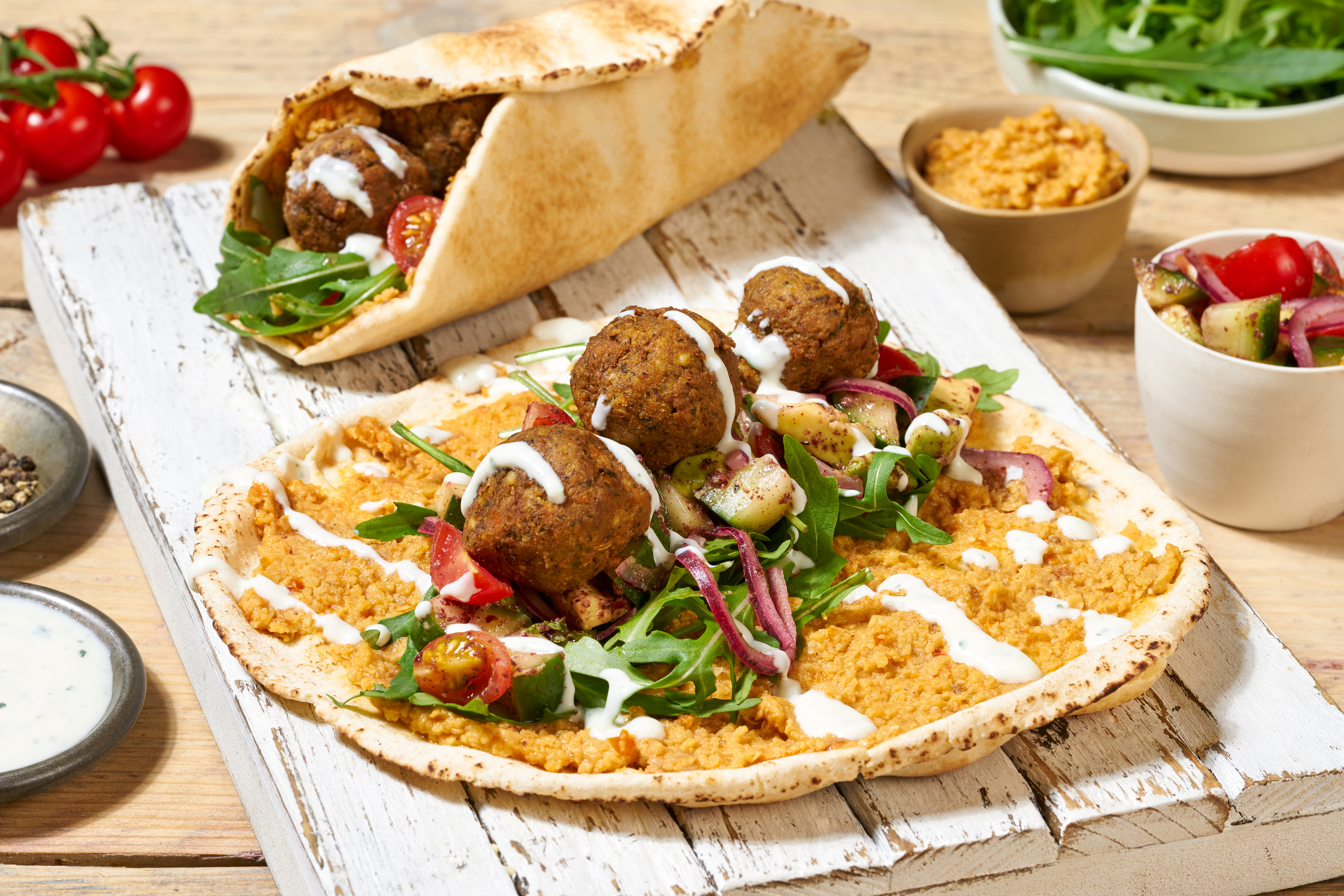 The unique, fresh taste from vegetables is what Falafel impresses diners with. The Egyptians will sandwiched soft sandwiches and add vegetables, Tahini sauce to make a snack. Falafel can be found in every street stall here.
4. Kunafa
Kunafa, also known as Konafa, is the most famous dessert in Egypt made from a traditional thin bread. The crumbs will be covered with cream, cheese, rose water and then baked to let the ingredients melt, blending together. The sweetness from the crust soaked with sugar syrup and the smooth fat of the cheese helps Kunafa dominate the taste buds of all diners.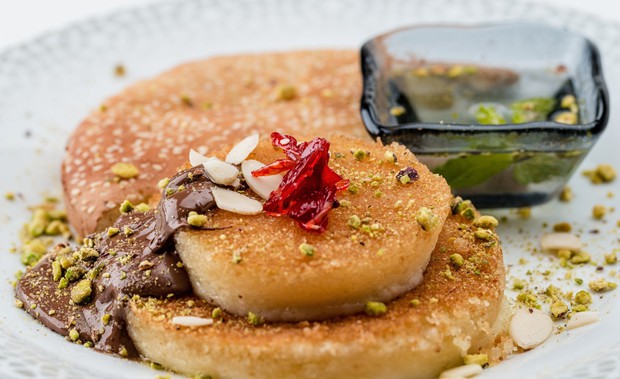 This is a dish from a long time ago, around the 15th century. Nowadays, Egyptians often enjoy Kunafa during the celebration of Ramadan. Besides the traditional style, there are also more attractive variations such as twisted, rolled and stuffed inside.
5. Umm Ali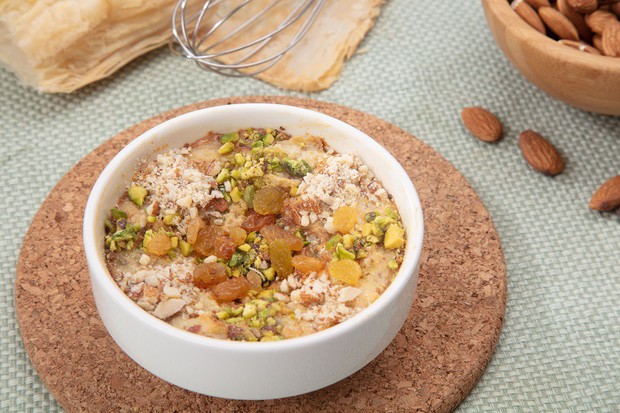 This simple cake is the specialty of the Egyptian food in particular and the Middle East countries in general. The bread will be soaked in milk and then sprinkled with raisins, almonds or chestnuts and baked until golden brown. Umm Ali has a mild fragrance with a delicate softness. The combination of the sweetness of the raisins, the crispness of the nuts, makes eaters can't stop eating.