South America is one of the roots of human civilization. This place is fortunate to inherit the mysterious natural beauty, from primeval forests to unique and attractive creatures. Along with that, the beauty created by humans is no less interesting – those are the works of Latin American architecture that bring freedom and inspiration.
1. Mexico
Las Pozas – Surrealist Garden
"Las Pozas" (The Wells) is a collection of concrete structures and wonderful routes that make up a sculpture garden. A river with a waterfall flows through the garden and it is surrounded by dense forest over a vast terrain. Its design was conceived by Edward James and Plutarco Gastélum of Xilitla, Mexico.
Quetzalcoatl's Nest
This unique building is built on an uneven terrain with an area of ​​5,000 m2. Quetzalcoatls's Nest is located in a unique location, deep in tree-lined canyons as well as possessing a rich natural landscape.
IK LAB Gallery
This is a contemporary art gallery located in central Mexico. IK LAB Gallery converges the works of many international artists in a traditional, primitive and natural cultural space of South America.
2. Chile
The restaurant and hotel Cap Ducal
Cap Ducal was originally a marine border outpost built in 1936. The building is designed by architect Roberto Davila, featuring the white beauty of rock materials on the romantic coastline of Viña del Mar. Currently, the Cap Ducal is the only coastal building in the area, serving as a hotel and restaurant, with a timeless architectural beauty that has survived from the 1930s. pay great attention because they consider this a legacy worth preserving.
Votive Temple of Maipu
The classic yet powerful sculptural form and the structural consistency of the building amaze visitors at first sight. The cathedral embodies a Catholic beauty and stands out from all the other churches in the area. This is not only a church, but also serves as the oldest creative space for the Chilean people. Here, visitors can learn about the Beaux-Arts School, which has trained geniuses like Author Juan Martinez.
Marble Cathedrals
Marble Cathedrals is found at General Carrera – Chile's largest lake, along the second half of Carretera Austral, about 223 km from Patagonia of Chile. The surrounding walls are constructed of water-eroded calcium carbonate forming three distinct functional spaces: Chapel, Church, and Caves – all of which are composed of natural marble. You can get here by boat from Puerto Rio Tranquilo. The unique point is the rich and impressive natural color of the Church at low tide.
3. Colombia
El Conjunto Complex Calle del Sol
Built in the heart of Bogota with an effort to partially restore its history, El Conjunto Residencial Calle del Sol has become a symbol, architectural and cultural heritage of the city. Nestled in a long colonial setting in the Candelaria neighborhood, this fortress possesses a subtle modernity where the contrast of time evokes many historical memories – making it a special living space of the city.
Faenza Theater
The building is a symbol of Bogota city architecture, built in 1924 on the corner of Calle 22 and Carrera Quinta on a piece of land that once belonged to the Faenza Porcelain Factory.
García Márquez Cultural Center

Garcia Marquez Cultural Center is one of the important works in Bogota. This center takes the form of winding architecture like time. A central outdoor plaza and brick and concrete structure show off the vision of Rogelio Salmona, its architect. In this part of La Candelaria in downtown Bogotá you'll find the headquarters of the Mexican publisher Fondo de Cultura Economica, an auditorium for 324 people, and an exhibition hall, among other things.
Luis Ángel Arango Library
Located on a 7,200 square meter plot in downtown Bogota, there is a special building that clearly shows the "austerity" that goes along with its timeless beauty. It is the Luis Ángel Arango Library, a project built with wood and marble by German Samper.
4. Argentina
Santa María de Guadalupe Parish Church
The project was born at a time of intersection between indigenous architecture and the modern international architectural movement that embraced Argentina in the 1960s. Its outstanding structure compared to the surrounding buildings makes it extremely attractive.
Kavanagh Building
When this striking Art Deco tower was first built in 1936, it was the tallest skyscraper in Latin America. Legend has it that Corina Kavanagh, the Irish heir, who commissioned it, was devastated after being rejected by the aristocratic family, so she took revenge by obstructing their vision. Designed as luxury apartments by local architects, inexpensively, and its austere lines, minimalistic exterior and geometric shape have become some of the landmarks the city's favorite
5. Brazil
Eduardo Guinle Park residential area
Eduardo Guinle Park was inaugurated in 1920 and used to be a "neoclassical palace" hidden in the southernmost tip of Rio de Janeiro. In 1940, the project was handed over to the federal government and a year later it became the central point of urban development planning. During the process of expansion and development, Eduardo Guinle Park always keeps its own style – a simple and simple beauty at a time when the architecture is gradually following the trend of modern, more beautiful.
Exhibition Center Salvador da Bahia
Designed and built in 1974, Exhibition Center Salvador da Bahia is a giant concrete structure, "hovering over" because it is 15 feet (about 4.6m) from the ground. The building resembles an airplane with an exhibition hall in the east and an amphitheater cast in an inverted pyramid shape on the west wing.
Theater of the Performing Arts Teatro Oficina
The building, whose full name is Teatro Oficina Uzyna Uzona Theater Studio, commonly known as the Workshop Theater, is located on Jaceguai Road in São Paulo's Bela Vista pizza neighborhood. Started in operation in 1958, the space serves as a performance theater, including many types of arts such as theater, musicals, dancing, and prom …
6. Peru
Barrios Altos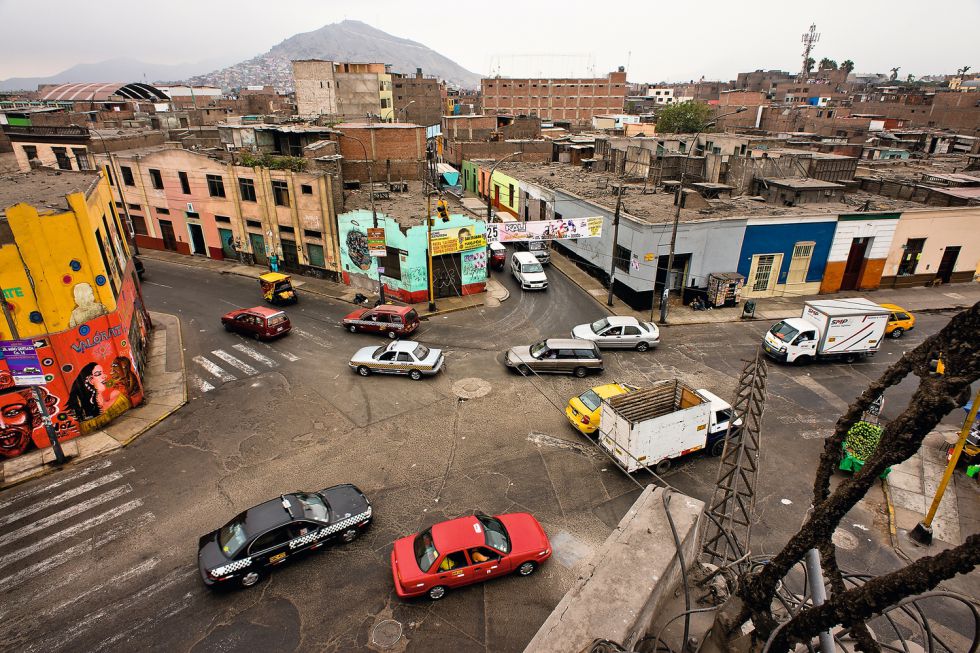 Although it was recognized as a World Heritage Site by UNESCO in 1988, many Lima residents often forget the existence of the work here. In the same neighborhood, visitors can find many blocks of houses like Barrios Altos, which appear to have lost their usefulness. However, with artistic spirit and delicate eyes, you can still see this place as a milestone associated with the long history of the city of Lima – Peru.
Nueva Esperanza (New Hope) Cemetery
New Hope Cemetery is over 60 hectares wide, is the largest cemetery in Latin American countries. This place is not only a resting place, but also a gathering place of diverse cultures around the world. Day of the Dead is one of the most iconic annual celebrations held here, with the participation of millions of pilgrims.
7. Uruguay
Capilla Susana Soca Chapel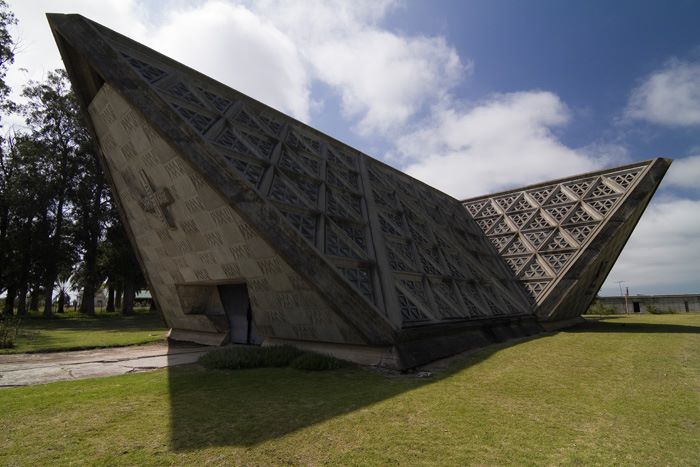 This is a project designed around the 1960s. The most famous chapel of the Canelones region was built to commemorate the Uruguayan poet Susana Soca. The building became the first religious symbol of Bonet in Uruguay and laid the first foundations for the emergence of modern architecture in South America's most poetic and liberal country.
Casapueblo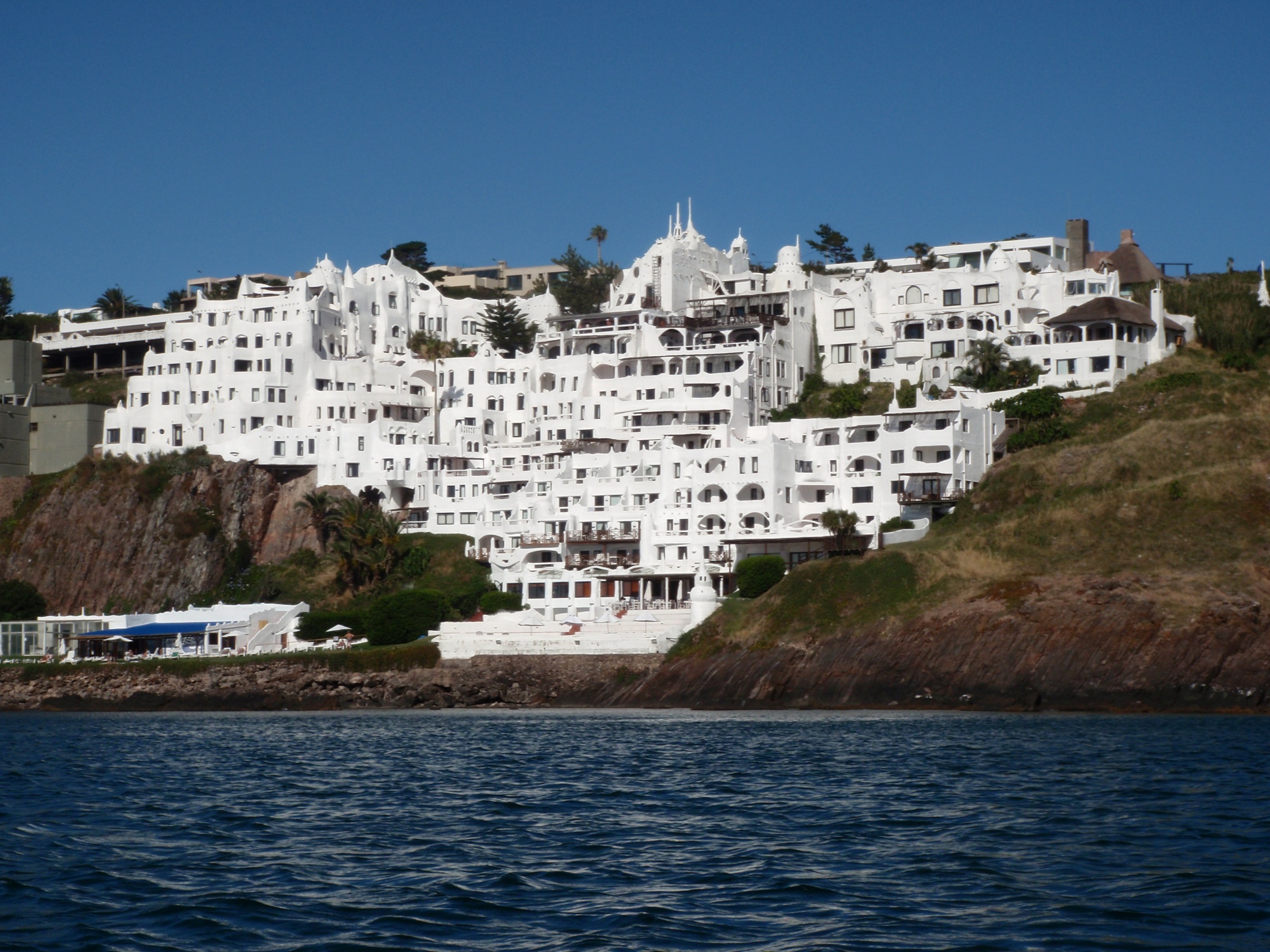 Casapueblo is a building built by the Uruguayan artist Carlos Páez Vilaró. It is located in Punta Ballena, 13 km (8.1 miles) from Punta del Este, Uruguay. Originally it was a summer house and artist workshop, it later included a museum, an art gallery, a cafe and a hotel.