If you are planning for a tourist destination, unique resorts for the summer, please consider about Oludeniz Beach – one of the most beautiful, blue beaches in the world. Many visitors rated the Oludeniz Sea area as one of the most ideal places that tourists should not miss when coming to "legendary land" named Turkey.
The Oludeniz area of ​​Fethiye region is located in Mugla province – a famous resort destination in Turkey, attracting millions of domestic and international tourists for vacation every year. This town is considered as a hidden area of ​​a beautiful beach of the Aegean – Mediterranean Sea. Oludeniz Sea has truly become the most attractive and impressive destination in the world since the 90s of the twentieth century.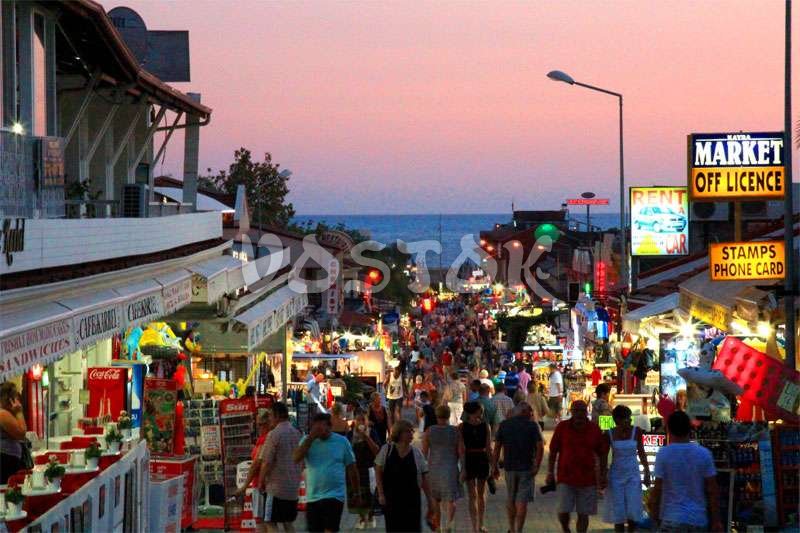 The transportation to the Oludeniz Sea area is also very simple, visitors can take the tour by car, and also choose local buses from big cities like Istanbul, Antalya, Ankara,…
The Oludeniz Sea has been regarded as the most precious gift that the Creator has given to Turkey. That is the reason why the government has continuously invested in building many constructions, developing different forms of tourism, to serve the needs of tourists.
Oludeniz Beach is often called after the town's name or Blue Lagoon – this name accentuates the blue color of the seawater.
Next to the beach, there is a huge rocky mountain range – not only providing charming views but also the rocky block symbolizes the protection of nature with the beauty of the Oludeniz sea. Formed right in the busy town area, however, Oludeniz beach is always attractive by many wild features and inherent natural beauty.
Many articles report on the beauty of the Oludeniz Sea, this is completely understandable and you can easily see that the title of "the most blue beach in the world" is completely worthy of the Oludeniz Sea through pictures as beautiful as above.
Maybe you will be fascinated by the images of the Oludeniz Sea through social networks, the internet, however, only when you arrive in this land, you can clearly feel the fascination and charm of nature. Here, many visitors have chosen for themselves unique and interesting experiences such as immersing, waving or swimming in clear blue waters, relaxing in the peace of the sky, or sunbathing at the gentle sunshine of the Oludeniz sea.
Travelling to Oludeniz, visitors can also experience many different tourist activities such as kayaking. This activity is chosen by the majority of tourists, this is also the most developed service. Along with the little boat in the middle of the sea, you will realize how small you are and discover the grandeur and vastness of nature. Sometimes, you can see swimming turtles or some other creatures, don't forget to take pictures as a souvenir.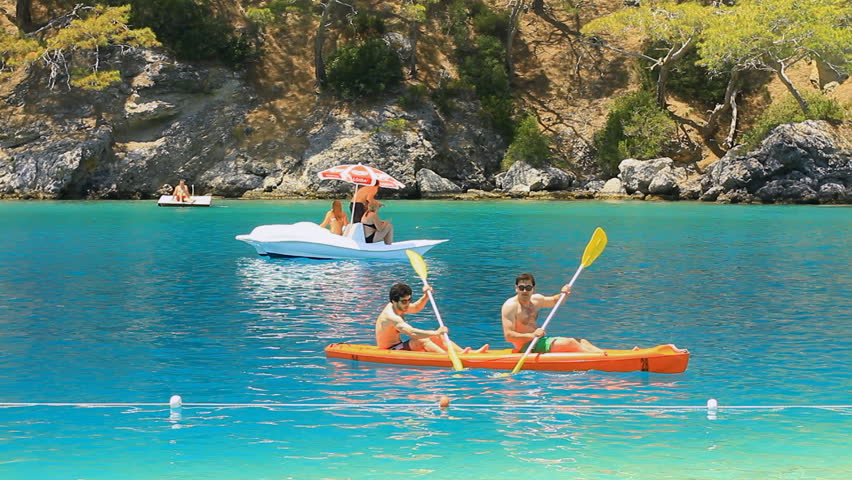 If you are a person who loves adventure, there is a great option for you to do paragliding. From a great height, when you drop in the sky, you can admire the panoramic beauty of Oludeniz Sea in your sight. This activity is also guaranteed to be safe as visitors will receive detailed instructions before experimenting with this service.
Asha and Kiran is a travel enthusiastic couple from Germany, they also have an Youtube Channel named Flying Passport. Till now they travelled across 5 Continents covering 54 Countries from North America to Sahara deserts of Africa. They have just returned from their Turkish tour and want to share their wonderful experiences to inspire you to venture out, explore, take risks and go on your own adventure!
"We are doing Turkey Road trip from past 1 month, driving from Istanbul to Cappadocia, witnessing Turkey's amazing nature and enjoying Turkey's delicious cuisines. We are adventurous junkies and definitely will not miss an opportunity to try out new adventurous activities. We dreamt of doing paragliding in one of the beautiful place in the world!! Which is called as Mecca for Paragliding, it's nowhere but in Oludeniz, Turkey." – the couple said.
"This is where one can sail overlooking the beautiful beach also known as blue lagoon, entire activity takes somewhere near 1:30 – 2 hours. With experienced pilots it is completely safe to do paragliding in Oludeniz. We were up in the air for almost 30-40 mins and the experience is mind blowing. It will be adrenalin rush while taking off, but you pilot will guide you and you will be in safe hands and once you are in air it will be very smoothing." – they added
Here are some of their footages in Oludeniz, hope you like it and stay tuned for up-coming destinations!!
Don't forget to share your journeys with us via info@wetravelguides.com, our Facebook or Twitter!