You might think durian must be the champion of stinky fruits, however, this fruit even stinkier.
Noni is belong to the coffee family, scientifically known as Morinda Citrifolia, usually grows in tropical and temperate regions. In Vietnam, this fruit is commonly found in humid areas along rivers, streams, ponds or ditches throughout the southern provinces and some central provinces.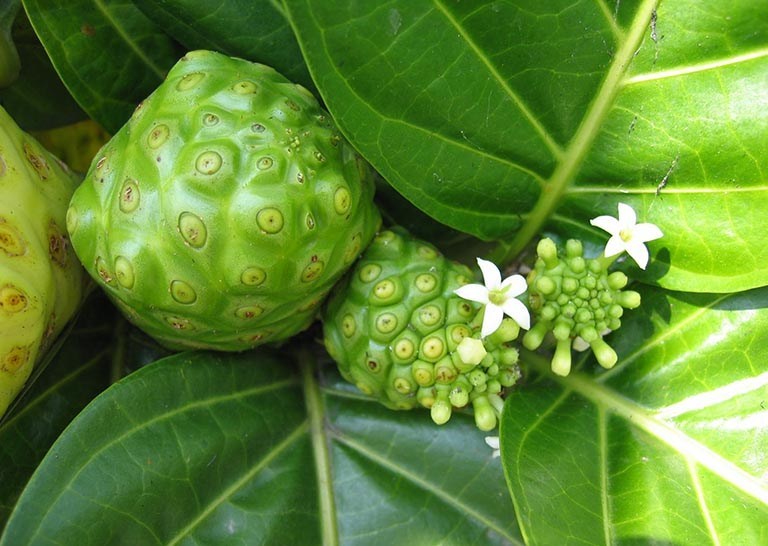 Noni fruit is about 5-7 cm long, light green when young, yellowing when ripe. Its shell is smooth and shiny, with characteristic rough round spots. The soft flesh on the inside of the noni fruit is completely edible. However, its taste, not everyone dares to try it.
According to whom have experienced, Noni fruit has a slight odor, when eaten in the mouth will feel the hot, pungent with a little sweet taste.
Although the taste is not very attractive, Noni fruit is sought by many people because it is considered a super medicine that can aid in the treatment of blood pressure diseases, osteoarthritis pain, digestive problems…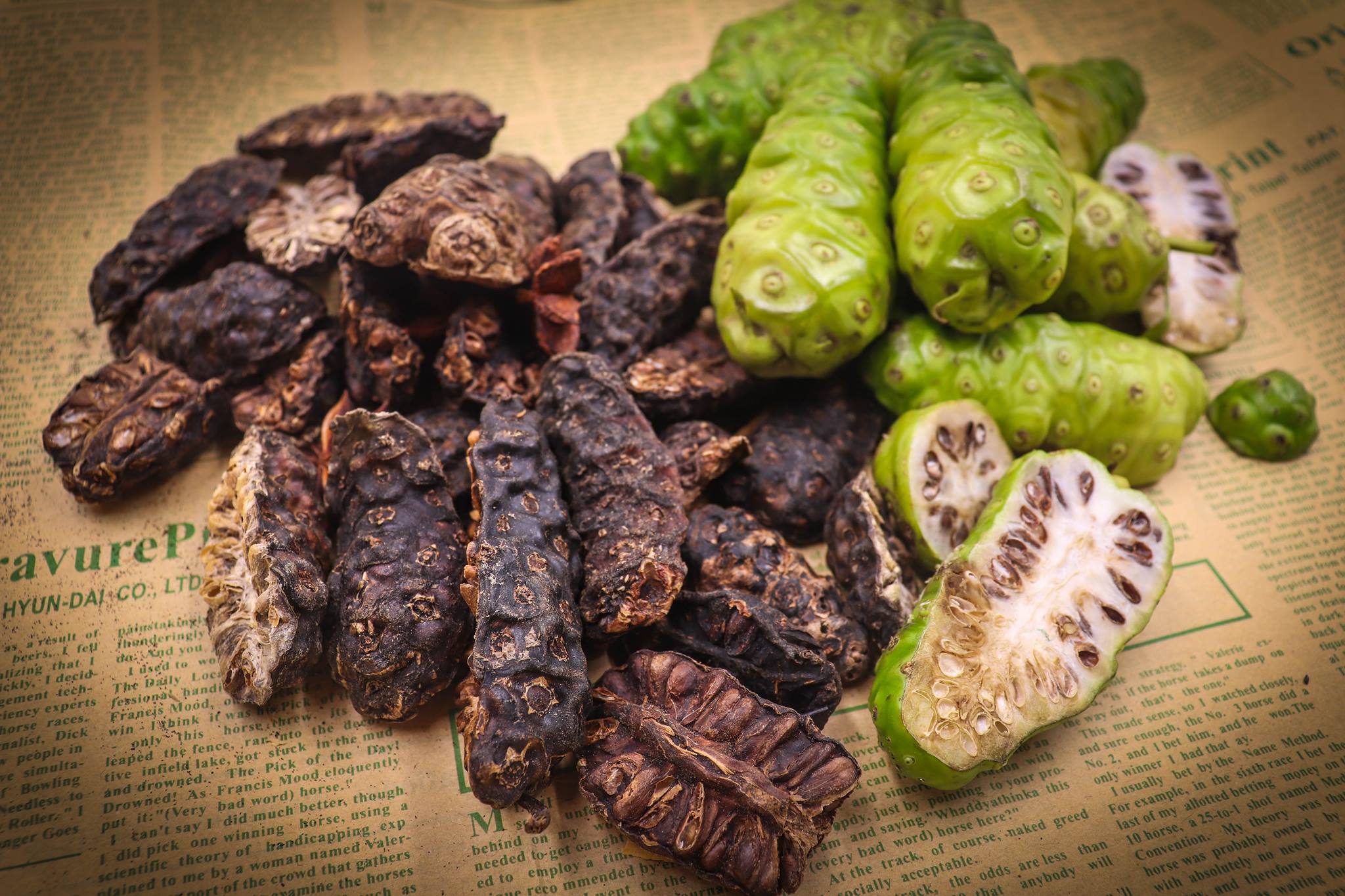 Noni fruit is processed into many different ways from dishes to juices to even medicine.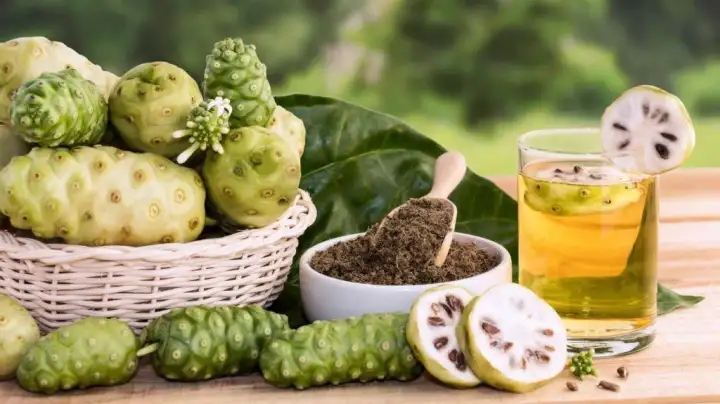 You can eat fresh which is usually eaten with salt or pressed into juice or try out the dried one to soak in wine or boil it and served as a tea.