Vietnam has a fish that is both ugly and slimy, but it is a specialty to be hunted, extremely difficult to catch because it is instantly visible like a ninja.
Vietnamese cuisine is diverse thanks to the distribution of 63 provinces and 54 ethnic groups across the country. Therefore, despite going a lot and reading a lot, it is not certain that everyone knows all the unique specialties in many other localities. For example, the ninja fish dish or lamprey fish dish specialty in Quy Nhon (Binh Dinh) will surely sound strange when you hear the names of it.
This fish is famous in Quy Nhon and some neighboring provinces for its remarkable slimy and ugly appearance. Compared to conventional fish, the ninja fish has a shape that is considered "weird": it is long like an eel, the whole body has round holes of sebum secretion, the head resembles a chute with a beard, it tail is blocked like water seal..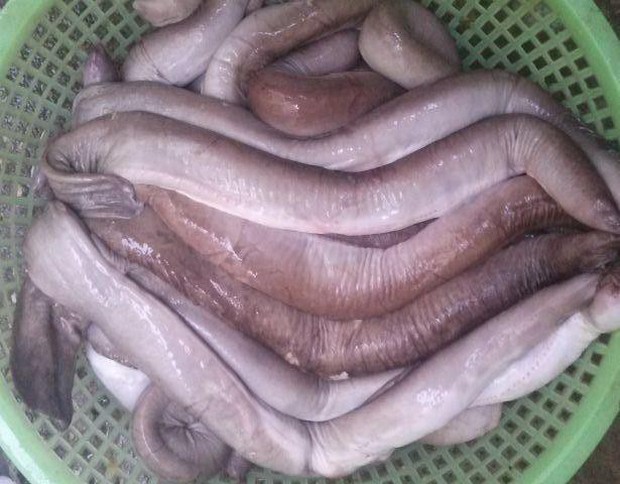 Fishermen in Quy Nhon – Binh Dinh called this fish ninja, because it is very difficult to catch. The color is hard to discern, it even disappear quickly and it black tail look like … the ninja covered when in hiding. To catch it, people have to use special fishing rod or scratching.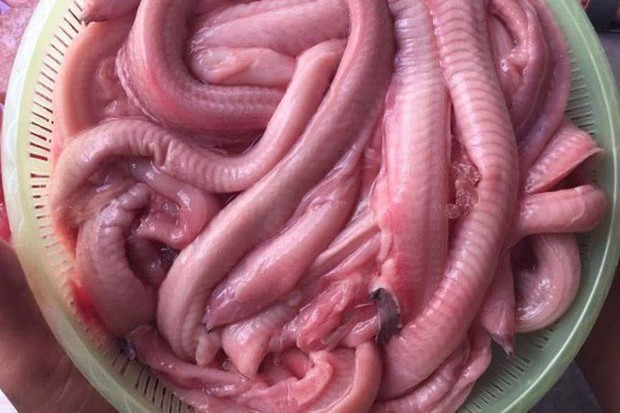 About half a decade ago, ninja fish were sought more for their delicious taste, gradually becoming a specialty, sold in restaurants and pubs. Ninja fish can be processed into many styles, but gourmets are the most addicted to grilled or braised with banana and tofu.
In particular, the ninja fish have no bones, but along the inside of the body is a crisp white cartilage like a small rib cartilage. The fish meat is described as fragrant, chewy like chicken.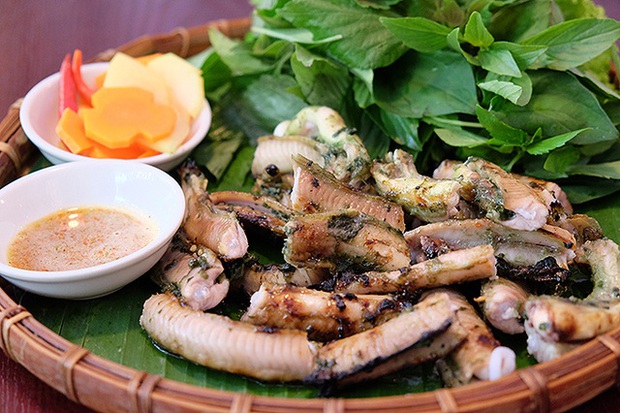 Currently, the cost of ninja fish is about 10$ per kg during the season. In addition, it also has frozen one sold on the Internet market all year round, being transported to many places for sale.