England is a small country. However its diverse landscape, villages and cities make you forget about its size very quickly. Each village or town is like a little world in itself. Like a little universe. Locals are always very proud of their houses and front gardens. That's what makes the wonderful country that everyone sees.
So, after much travelling around England I have decided to come up with the best seaside view, best town and best city. I must say that it was rather challenging. So I have decided to focus on the south of England. North has a very different edge and different style so its harder to run any comparisons. South it was.
England has amazing array and variety of beaches. Any mix of shingles and sand; cliffs and dunes or all of that at once – England has it. When it comes to seaside, I have realised I am not a keen sunbather. Not even in the warm Mediterranean sun. It's just not my thing. Well, I did fall asleep on the beach on several occasions under the blazing sun but that will be a different story and a different article. So if you like to sunbathe and want to spend the warm summer days walking the soft sandy beaches, then places like Bournemouth or Weymouth would be ideal. But if you like the intrigue of the landscape: carved cliffs, bays and boulders of various shapes then Seven Sisters is the way forward.
Seven Sisters is the array of cliffs that are blindingly white on the sunny day. It is pink on the magic hour during the evening, lets be honest – even in the most unwelcoming weather it looks breathtaking. The cliffs are so huge that if you stand close to them they are way larger then your field of vision. It really is impossible to admire them in their full entirety. But! Where there's a will there's a way. Best views always are from a bit of a distance. It could be a harbour, bay, or simply some other place that offers several visual reference points making the observed scene even more grandiose. Luckily there is such a place to observe Seven Sisters. The place where this scene opes up is called Seaford. Seaford beach is stunning. There are tall white chalk cliffs, traditional beach huts and vast beaches. Free parking at the beach is a nice touch to the journey.
A quick assent following a windy footpath at the end of the beach gets you onto a very high point where you can enjoy the view of the city and the sea. And approximately 15 minutes gets you to see the magnificent view of the Seven Sisters. If you walk further, you will be able to go down to the beach which has gigantic boulders fallen from the cliffs. Those certainly add to the scene. From that place another epic view opens up. The grandeur of this scene is truly profound.
Our next category is the pretties town in England. Again, focusing on the south I couldn't ignore Cotswolds – the area of outstanding natural beauty and home to a group of particularly picturesque towns and villages. The town I have nominated as the most beautiful is Stow-on-the-Wold. To me has the best mix between historical cottages, quirky shops and of course it's biggest landmark: two yew trees which grow right next to the entrance to St Edward's church. Tolkien, the author of The Lord of the Rings saga drew inspiration from this unique scene to describe the doors of Durin in his novel. Those trees are magnificent. They gradually grew into the walls of the church and their branches embraced the entrance like its something out of a fairytale.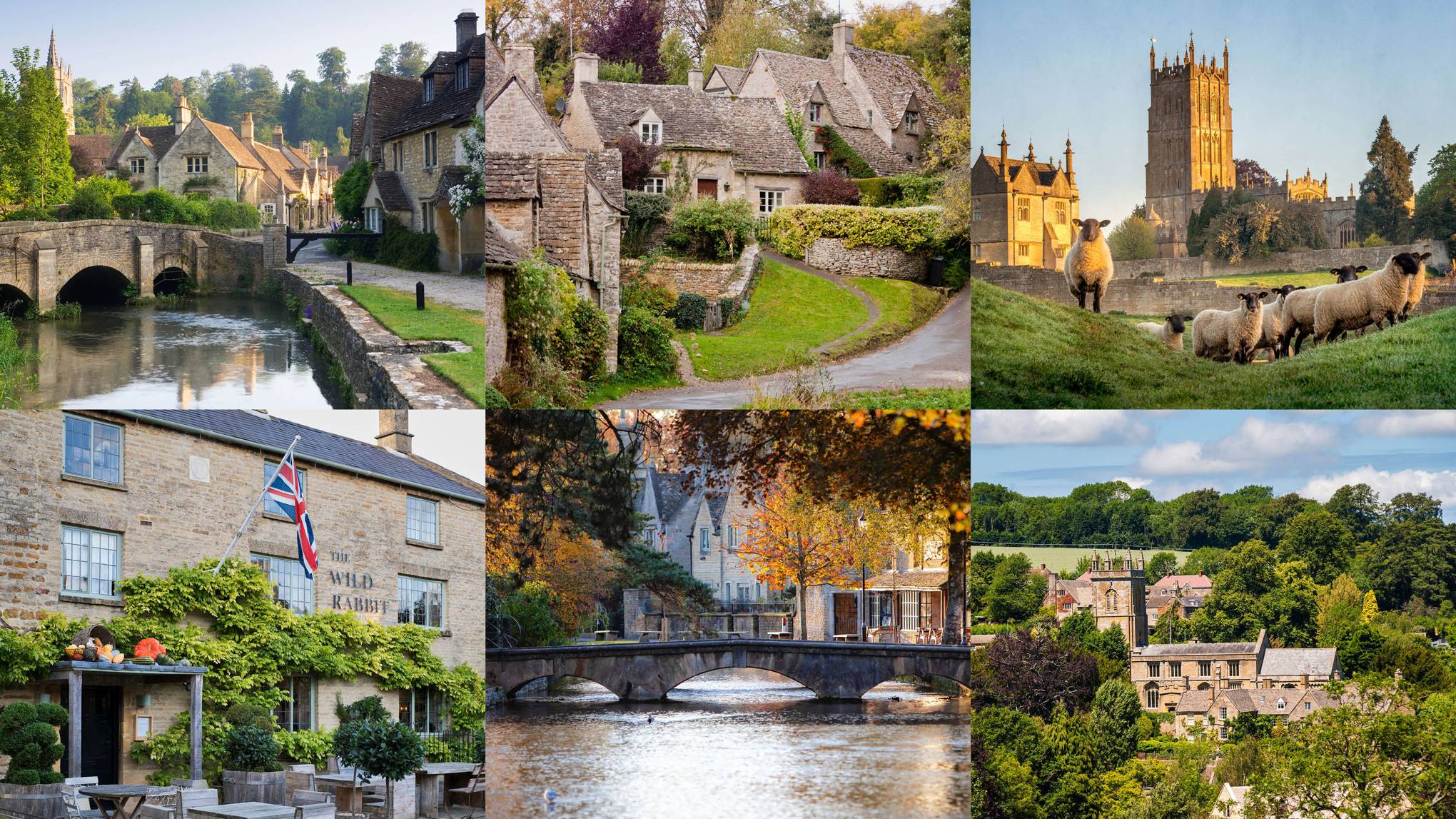 Best way to explore all Cotswolds towns and villages is by car. Parking is easy and all of the towns are relatively close to one another. But don't rush! The beautiful setting is so attractive that it's very easy to spend all day in one town alone.
Our next category is the prettiest city. In my opinion, it is the city of Bath. This Roman City is like something out of a Mediterranean setting. It's uniform sand-coloured houses make the entire place look like it's carved out of one block of stone. Hills which surround it make particularly beautiful – you can observe the entire city from Alexandra Park which is located in a nearby village called Bear Flat. A very assent onto the hill where the park is situated will open the most magnificent views.
This city has Roman baths with hot springs which still run in the ancient complex in the city centre. Shops, cafes and restaurants make this place appealing for those who just want to experience the historical atmosphere. There are museums, parks and river tours. All of that makes a brilliant city for a short stay in any season.
Those are the best places to visit in the south of England. I am sure you will agree after seeing the breathtaking views which I show in my video below this article. Do let me know in the comments if you agree with my choice of destinations. I would love to know your opinion!
The article was written by Mike Bogatyrev. Thank you for accompanying We Travel Guides. If you like Mike's travel experiences, don't forget to subscribe to his youtube channel. And remember to share your trips with us via intfor@wetravelguides.com, or our Facebook/Twitter.