Lake Louise is a very beautiful lake created by melting glaciers, blue water glittering in the sun. Lake Louise is surrounded by the following mountains: Temple Mountain, Whyte Mountain, and Niblock Mountain in Banff National Park, southwestern Alberta, Canada.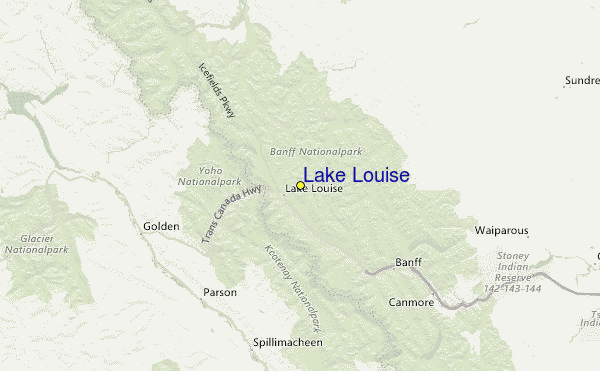 Lake Louise is located in the middle of a large valley, surrounded by mountains and forests. The lake bank has more than five hundred meters length, built into a straight line for visitors to stand, sit and film or take photos. The two sides of the lake are adjacent to the slopes of green pine forests, running far up to the top of the mountain filled with white snow.
At first, the lake was named Emerald because of its beautiful blue color, it was soon renamed Louise to honor Princess Louise Caroline Alberta, the fourth daughter of Queen Victoria.
Lake Louise has an unique natural beauty, emerald green water, above is the Victoria glacier, around the lake are the majestic forest mountains of the Rocky Mountains, one of the 7 wonders of Canada. Lake Louise flows down the Louise creek (Louise creek) to the Bow River.
In the summer, the emerald green Lake Louise glistens in the enchanting sunlight. Local people explained that the blue color of the lake water was due to the rock powder flowing down from the mountains, when the Victorian glacier ice melted into the lake. The rising sun reflects the light on the lake surface with cool golden rays of sunlight. The warm atmosphere here makes the surroundings more poetic.
Lake Louise has 3 attractions, Lake Louise village, Lake Louise and Lake Louise Hotel. In winter, visitors come here to ski, fish on frozen lakes, or to skate. In the summer, visitors come here to walk (or horse) up the mountain, or row a boat or fish.