Coming to France, you come to the tourist paradise! Yes, this place is famous for being the magnificent and lavish capital with unique and massive architecture. Coming to France, you not only admire the massive Eiffel Tower, a romantic Seine River, but also admire the most beautiful castles here! One of them is the most beautiful castles in France that you should definitely not miss. Join us to learn about the top 4 most beautiful castles in France!
1. The castle – the most magnificent Palace of Versailles in Europe
Versailles castle is located in the southwest of Paris, this is considered a symbol of ancient feudal power of France. It is considered one of the four most beautiful castles in France in terms of luxury, the most massive in Europe. Each year it attracts more than 3 million visitors.

Versailles Castle has more than 700 rooms, 67 stairs to visit, divided into 3 palaces: Versailles, Grand Trianon and Petit Trianon. Along with thousands of different paintings, decorations or statues for visitors to admire. In particular, there is a large theater capable of accommodating more than 600 seating positions that are extremely meticulously designed. Besides the special architecture, you will also experience a wonderful space at the castle grounds.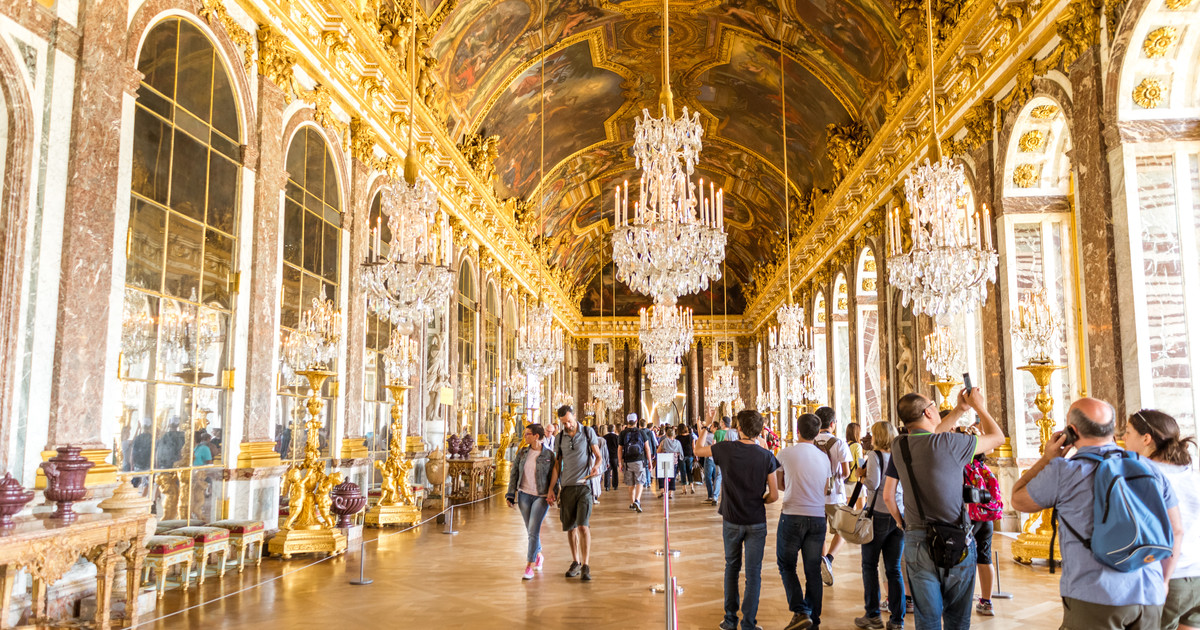 The beauty of this Versailles castle is one of the most beautiful castles in France that you must definitely not miss when coming here. You will not only admire the castle with bold French architecture but also learn about the culture and history of this country here!
2. Chambord Castle and other interesting things
If you feel that visiting the French tourist sites is boring then Chambord castle is a very new choice for you. Castle with extremely special architecture and large campus, this is one of the most beautiful castles in France and attracts millions of tourists every year.
Located in the middle of the Loire valley, Chambord Castle is the largest castle here with a height of up to 56 meters, an outer patio measuring 156 meters long. Inside the castle, there are 440 large and small rooms with hundreds of fireplaces, chimneys of all kinds of different shapes. Surrounding the outside of the castle is an extremely large forest with an area of ​​more than 4000 hectares with surrounding walls up to 31 km long. This is the largest outer walled forest in Europe to date.
Chambord Castle was built under King François I as a symbol of wealth and royal power. The special feature when you come here that you will see is the unique architecture combining the Renaissance and the Middle Ages along with the very unique and interesting interior works.
This castle is considered a Renaissance masterpiece and was listed by UNESCO as a World Heritage Site in 1981.
3. Chaumont – fairy tale castle in the valley of Loire
This is one of the places that attracts tourists when coming to the Loire valley, visitors visit the castle mainly to admire the wonderful beauty of the gardens here. Perhaps that is why this place has held the International Garden Festival, which was first held since 1992.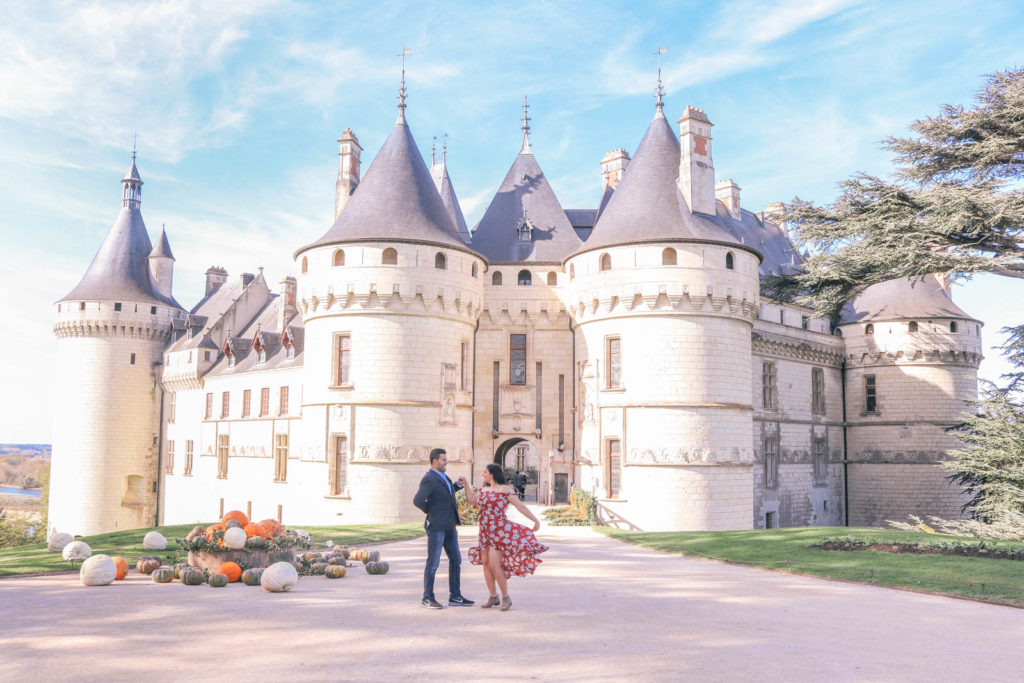 You will be surprised to learn that this castle was built on the ruins of a fortress in the tenth century with a very unique appearance. You can come here and admire the most luxurious interior spaces in France or the small gardens here. Standing above the castle, you can also completely admire the entire valley in the distance. Chaumont Castle is not only considered a fairytale castle in the Loire valley, but also one of the most beautiful castles in France because of its beauty.
4. Beautiful Chantilly Castle in the middle of France
Dubbed the most beautiful castle in France, Chantilly is located 25 km north of Paris. This castle was built in the 1358s and has been recognized as a national historic site. Inside the castle, there are many rooms that visitors can visit such as the prince's room, gallery or Grande Singerie room, library, … with unique and fancy architectural designs. and bold French royal style.
In particular, the garden outside is one of the places that you should not miss. The floral fences are meticulously designed, trimmed and full of grace. Along with that is the system of fountains, lakes, and rivers that are extremely large and unique.
And a very interesting thing is that this place has been chosen to film for the famous British film "Spy 007". What's more interesting that you don't set foot fast to explore this most beautiful castle in France!
In addition, when you come to France, you can also visit many other ancient and beautiful castles such as Pierrefonds Castle, Castelnaud Castle, Chenonceau Castle or Cheverny Castle, Haut-Koenigsbourg Castle. .. Let's carry your backpack and go to the most beautiful castles in France!