New Year (正月, shōgatsu) is the most important holiday in Japan. Most businesses shut down from January 1 to January 3, and families typically gather to spend the days together.
1. Omisoka – Looking forward the New Year Eve.
Omisoka is a Japanese traditional celebration on the last day of the year. Traditionally, it was held on the final day of the 12th lunar month. With Japan's switch to using the Gregorian calendar at the beginning of the Meiji era, December 31 (New Year's Eve) is now used for the celebration.
Omiosa represents Japan's spirit on New Year Eve. To begin a lucky year, all member of a family together clean up and decorate the house beautifully.
2. Hatsumoude – Paying a visit to holy temple.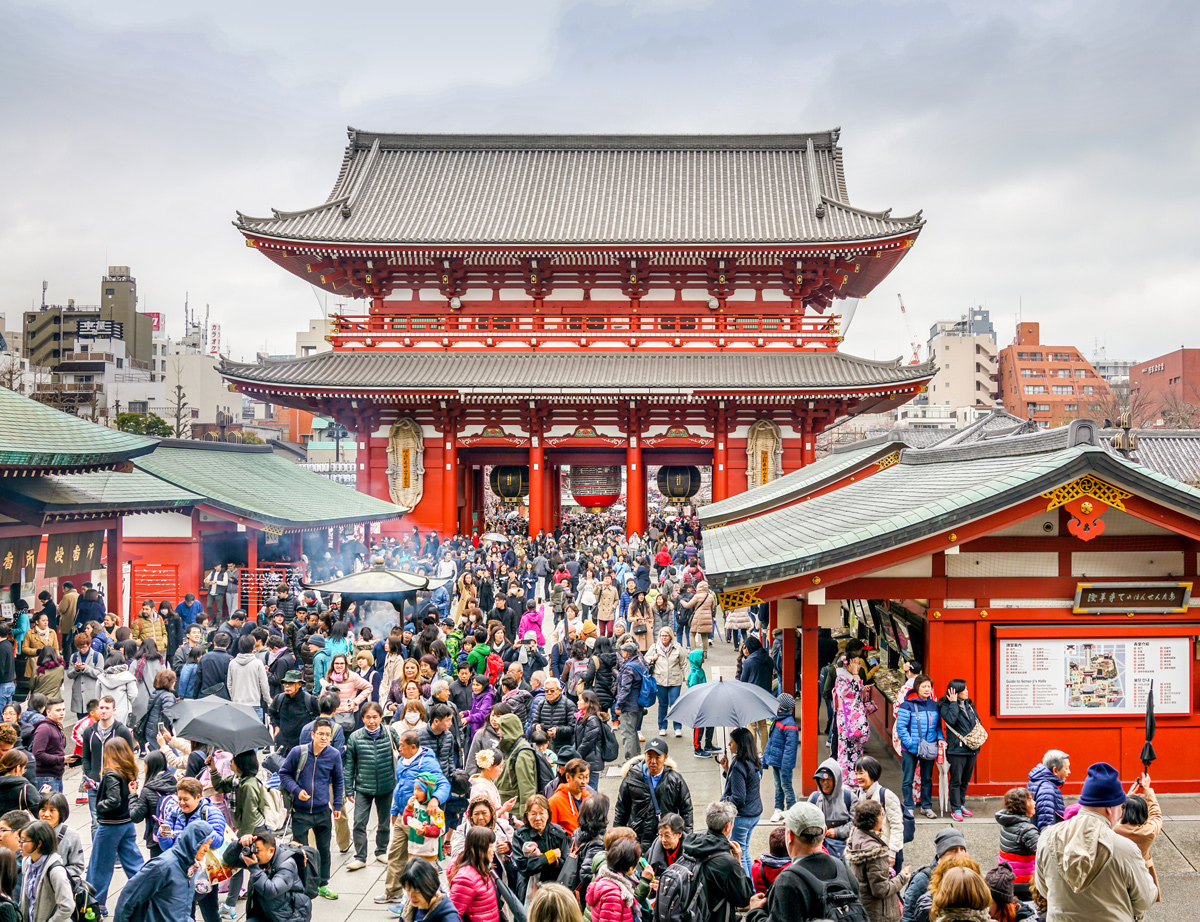 This is the first visit holy temple in a year so as to pray for safety and happiness. On period, holy temple always crowded, especially famous temple in Asakusa or Kyoto, a long queue of people pray coutinuously. Citizens bring 5 JPY offerings to god because it pronouces "Go en", synonym lucky.
A common custom during hatsumōde is to buy a written oracle called omikuji. If your omikuji predicts bad luck you can tie it onto a tree on the shrine grounds, in the hope that its prediction will not come true. And good-luck charm comes with the omikuji when you buy it, that is believed to summon good luck and money your way.

3. Eating Soba
Toshikoshi soba is one of Japan's unique New Year's customs, and the delicious buckwheat noodles are enjoyed directly on New Year's Eve. The history of this curious tradition dates back around 800 years, to the Kamakura period. In the Edo period, these New Year's noodles, or toshikoshi soba, eventually turned into a fixed custom done by people all over Japan – even today.
Families in Japan usually eat toshikishi soba on New Year moment to good bye old year and happy new year. As Japanese perpestive, a long noodle's represention is long-life and prosperous. In addtion, before New Year, people spend all day to make mochi cake – a popular deserve in Japan.
4. Otoshidama – give lucky money.
This is a lucky money given to children from adults. Children are excited Otoshidama they receive. Lucky money is in lovely develops – Pochibukuro – printed cartoon character. To welcome the new age of the kids, adults in the family, relatives, friends of parents give them small amounts of money (lucky) and give them a wish of maturity and success in education path.

4. Taking a shower.
Another intereting activity is taking a shower. Thousands Japanese gathers Kanda Myojin Shinto temple in Tokyo to join in taking a shower festival so as to wash your body and soul, pray for a year full of luck and health.