Huong Pagoda is one of the most famous attractions in Vietnam located in Huong Son, Hanoi and it is one of among centers of Buddhism in Vietnam. Huong Pagoda Festival is a special occasion to visit the pagoda and enjoy its interesting activities.
Time and Date
Huong Pagoda Festival is held annually and lasts three months. However, it official day is from 15th to 20th February in Lunar New Year. Huong pagoda is a complex consisting several Buddhists pagodas and temples on Huong Tich lime – stone Mountain. Not only on the festival, Huong pagoda is the beautiful and sacred attraction all around year.
Transportation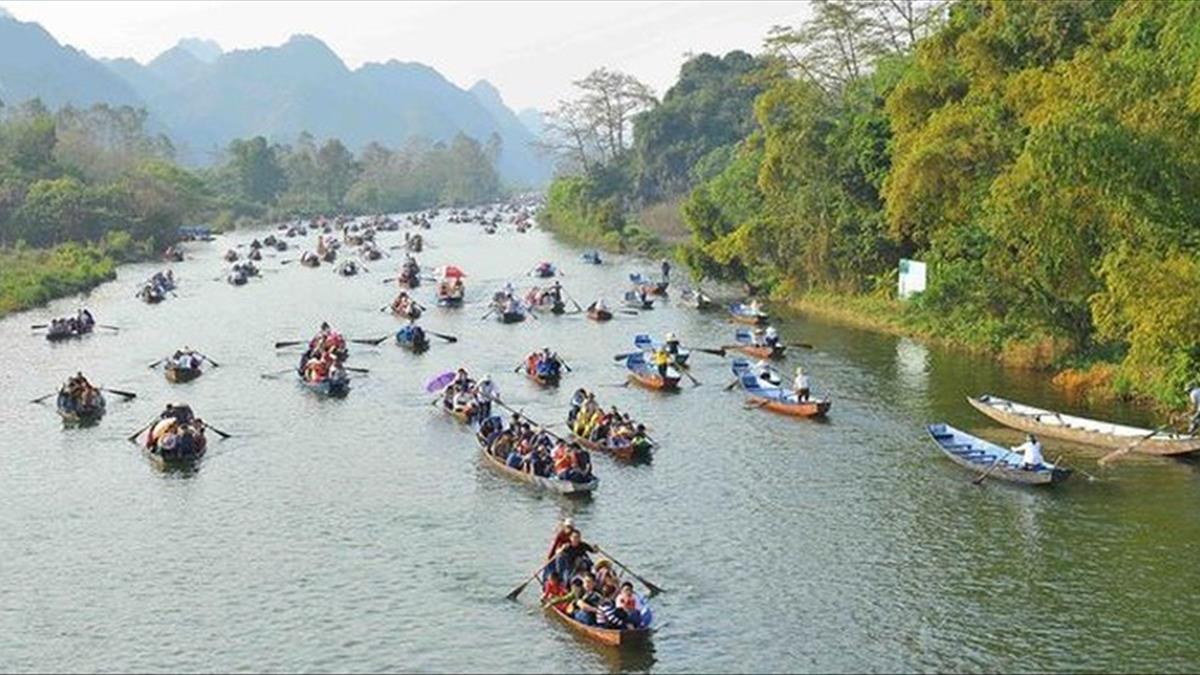 Coming to festival, visitors will experience a local sampan boat ride on charming Yen Stream from Duc Pier and visit pagodas and temples here. Tourists visit the pagoda on the occasion of festival mainly purpose to pray for themselves and their family. Each visitor will bring a lavish tray to offer Buddha, after an incense – offering liturgy, each will eat a piece of their sacrifice so as to receive luck from Buddha.
Activities
The festival is divided into two parts including the ceremonies and the entertaining activities. The ceremony rituals consist of incense offering procession and Zen ceremony in which Monks and Buddhists offer incense, flowers, candles and fruits. This is considered the main part of the festival. Besides it, visitors can take part in other activities and taste delicacies on the festival. Some interesting activities such as: Boat cruise along Yen Stream for watching, exploring holy caves. Some delicious dishes you should not miss to taste such as: bamboo shot, Sang vegetables and grinding roots.