It is not necessary to know how fatty this frog smoothie is, but just looking at it, people are scared enough.
There are dishes that are considered the "national soul of a nation", but the rest of the world is hard to imagine to enjoy. Such is the truth!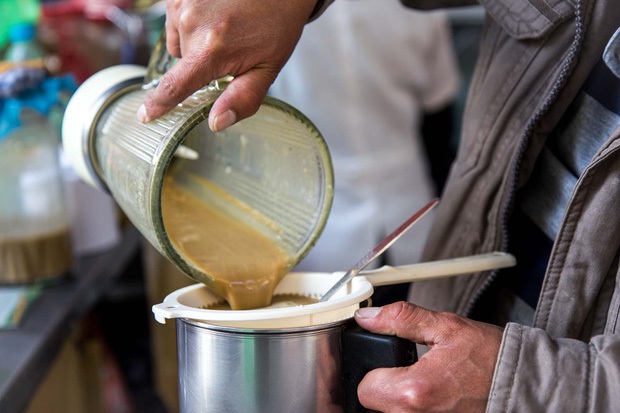 Recently, people is really shock and could not help but doubt that the frog smoothie exists on earth, moreover, it is even being shared wildly. This is a very popular specialty in Peru. But perhaps everyone will be scared when hearing how to prepare this smoothie.
This frog smoothie is also called Jugo de Rana. To make this specialty drink, Peruvian will choose Culeus Telmatobius frog, which lives in Lake Titicaca with small size and thick skin.
Although this drink is unfamiliar to many people, frog smoothies are sold around the street in Peru.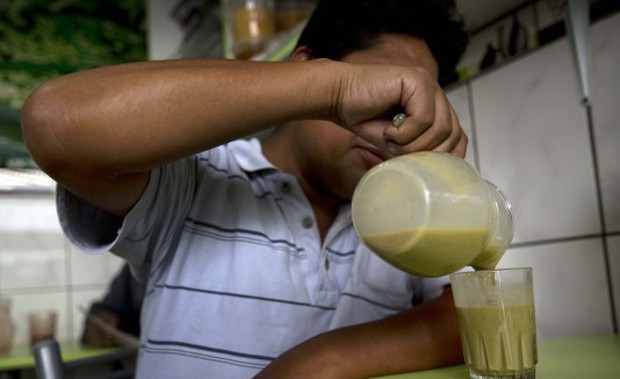 When deciding to enjoy this drink, diners also have the "privilege" of choosing a frog to prepare for their smoothie.
when you decide which one is your frog, the bartenders will skin the frog, wash it. Then, they blend the skin-off frog with many other vegetables such as carrots, boiled peas, honey, aloe vera, maca roots… to make the smoothie. So delicious, maybe this special combination is the key to the appeal of the frog smoothie that many people fear.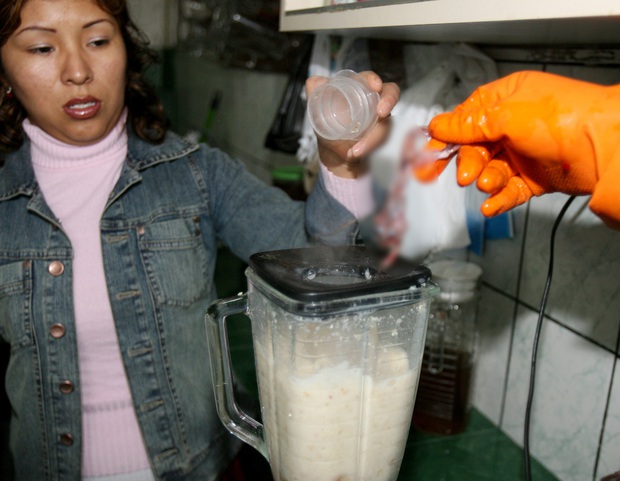 Just like how to make a flash, to ensure deliciousness, a frog smoothie should be enjoyed right after processing. In case it becomes dehydrated for a long time and becomes difficult to drink.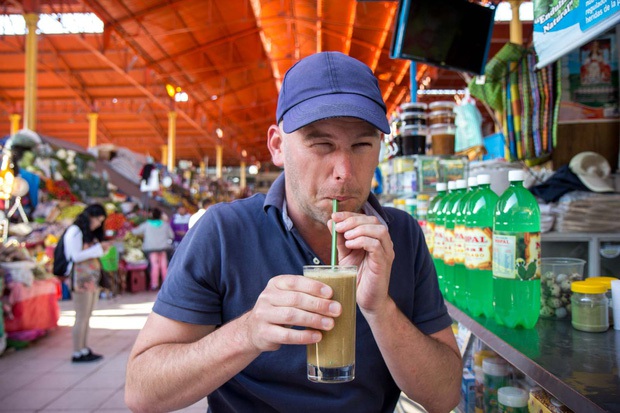 The standard frog smoothie will have a little pungent, greasy taste and leave a unique and strange taste.