For many Italians, the combination of pizza and pineapples of the Hawaiians has been a disaster, the combination of shrimp paste or coconut ivy and pizza in Vietnam is even more terrible, but pizza with ramen in Taiwan will be an alternative way for not only Italians but also others who want to try pizza in an unique way – eating pizza with chopsticks.
This time, Pizza Hut was the invertor, pizza ramen was released on the beginning of this year in Taiwan, in particular, it was on sale from June 30 and becoming an unexpected crossover between Italian and Japanese cuisine.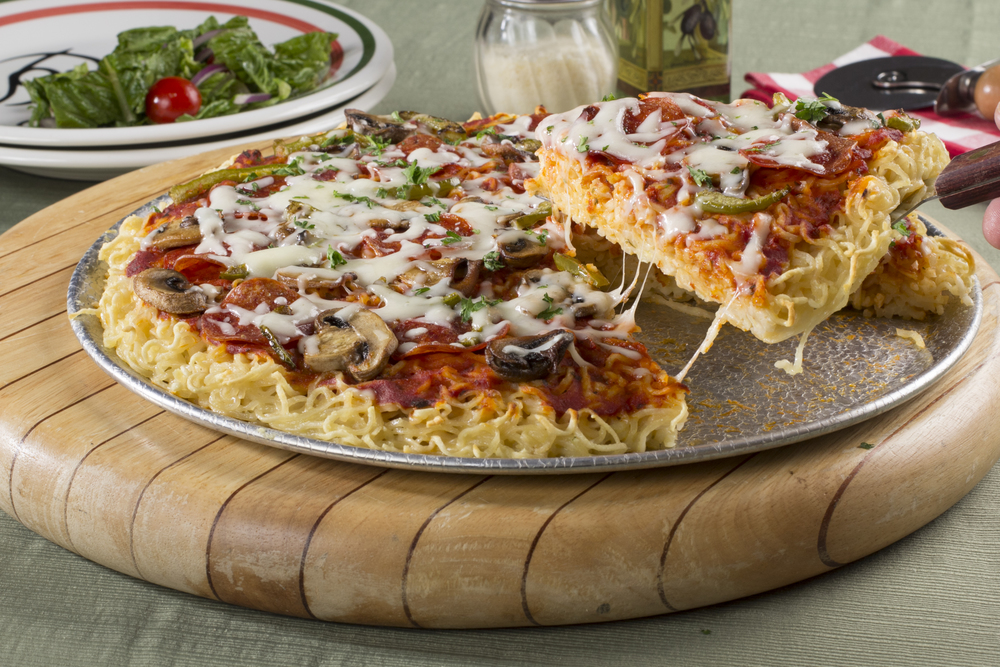 However, you can't find this pizza in Japan, instead, you can only find this particular pizza at Pizza Hut stores in Taiwan for NT $ 459 (equivalent to US $ 15.5).
This pizza Ramen is a collaboration between Pizza Hut and a famous ramen chain in Japan Menya Musaki.
The ingredients to make this pizza are quite basic, it is like a regular ramen bowl with pork, boiled eggs, ramen and scallions and at the same time it also has the indispensable ingredients of a pizza: cheese. When eating this pizza, you can enjoy the flavor of greasy pork meat, fresh ramen noodles, bamboo shot, the spicy of chili flake and fatty cheese.
Not only the ingredients but also the way to eat this pizza ramen can blow up your mind. You can eat this pizza with chopsticks, if you don't want to, you can use your hand, or if you want something new, use both your hand and chopsticks, just depends on you.