Korea is a country has a number of strange foods that you might never hear about their name in elsewhere.
1. Raw octopus
Korea is one of the countries that love to enjoy fresh seafood right on the table as a way to show off the original delicious ingredients as well as stimulate the taste of customers.
When the octopus is brought out, even the ingredients are still moving, the chef will marinate the rich seasoning and cut into small pieces to taste. This dish is very suitable for customers who want to try the feeling of enjoying seafood in a new style because when eating, you will feel the octopus tentacles attach to the mouth. However, this way of eating is also warned to be quite dangerous, so before you eat, you should thoroughly research and it is recommended to cut every parts of the octopus before enjoying.
2. Hongeo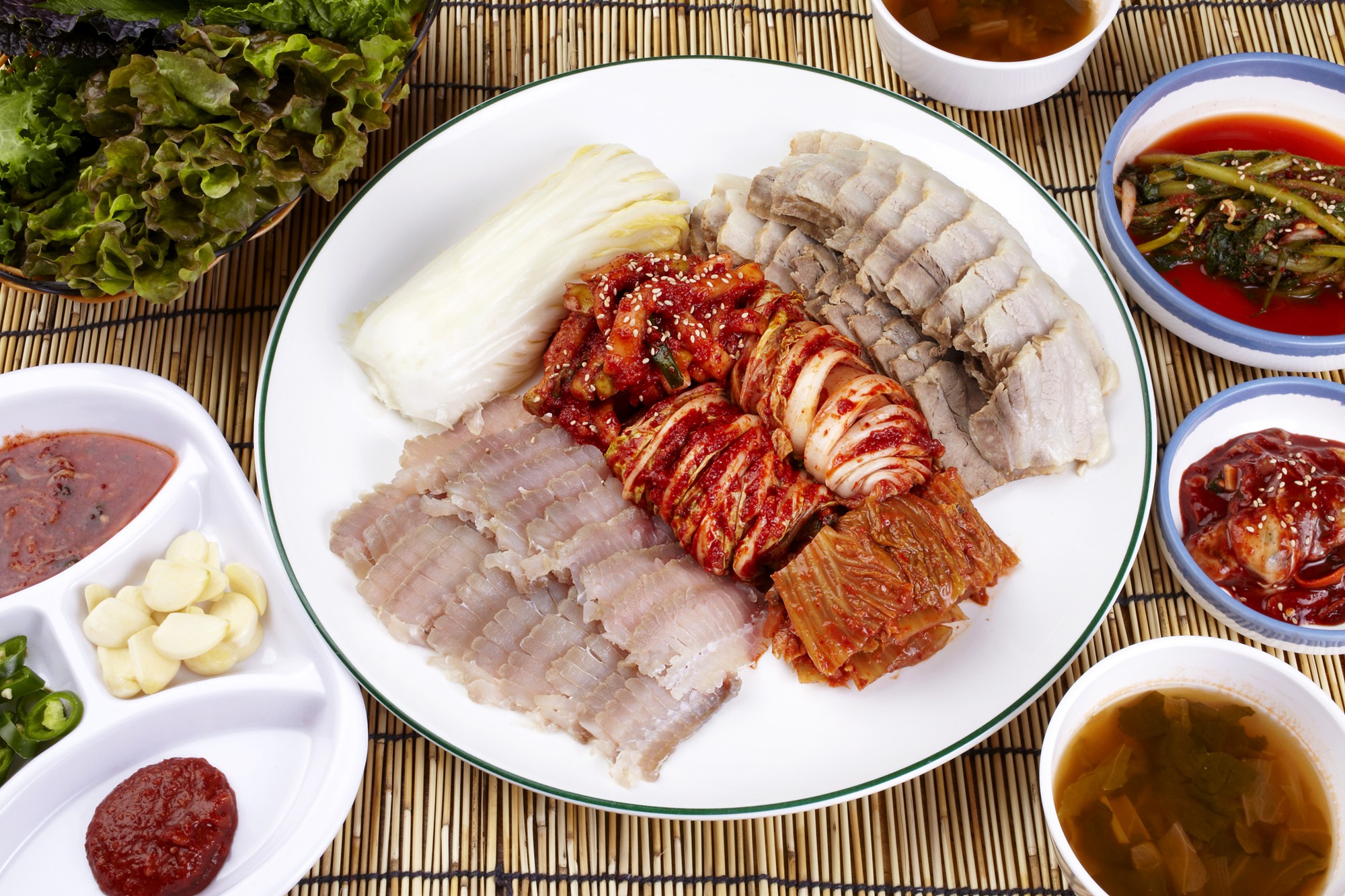 Hongeo is a dish made from stingray meat that is fermented by freezing at 2.5 degrees C for 15 days and then reduced to 1 degree C and then incubated for another 15 days. Such elaborate recipe makes Hongeo be served by many curious visitors because they want to enjoy this unique fish dish in the land of ginseng.
3. Penis fish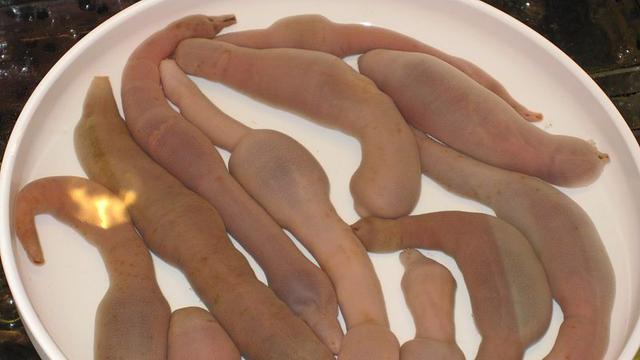 Penis fish are sea worms which have been a favorite Korean dish for a long time ago. Because the shape of it is quite similar to the sensitive parts of men, there are many eaters will "blush" when they first enjoy this dish. In Korea, penis fish live in muddy and swampy areas and eat small animals such as fish, crabs or plankton. The outside of the penis is covered with a very slippery, viscous layer. When processing, Korean will wash this fish with seawater to retain the natural sweetness inherent in the fish. After being washed, the fish will be sliced ​​and served raw with chili sauce and kimchi or can be marinated with salt, pepper, sesame oil and then baked.
4. Silkworm larvae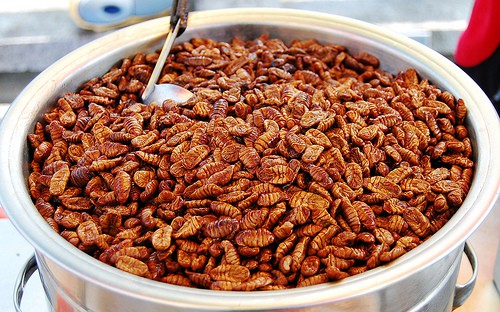 Silkworm larvae make one of the most exotic dishes in Korea and are sold on the street, but not everyone likes this dish because of its unique taste. Koreans eat silkworm larvae as a breakfast dish because it is rich in protein. The way to prepare this dish is also quite simple. Silkworm larvae are boiled and mixed with spices. When eaten, they will feel the sticky taste of the larvae. Enjoy it and maybe you will be addicted to this dish.
5. Fermented soybean soup
Fermented soybean soup is a traditional dish of "ginseng" country. This dish is made from fermented soybeans, so the smell of the soup is described as the smell of dead bodies or rotten fish. Therefore, barely tourists love or want to try this dish when coming to Korea because even the native people do not love this dish.