Since residents of many countries – including the United States – are still banned from traveling to many places in Europe, traveling intra-Europe has not been shown to be much easier during the coronavirus pandemic.
In early October, visitors from the UK can enter France without restrictions, but those traveling in the opposite direction have to quarantine for 14 days. People arriving in Germany from certain European countries and regions are quarantined until they provide a negative COVID-19 test result. Visitors to Italy from EU countries are required to complete a health form, unless they are from Belgium, France, the UK, the Netherlands, the Czech Republic or Spain (they must then provide proof about negative test result) and so on.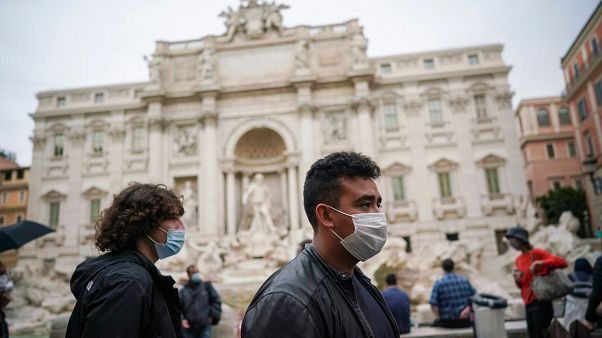 But the dizzying patchwork of rules and regulations for European travel will soon be a thing of the past. The European Union countries this week adopted a series of guidelines aimed at facilitating a more unified approach to travel within Europe during the pandemic.
The European Commission has established a set of criteria that countries must follow to determine how and whether visitors should be restricted. These include:
Coronavirus cases—Member states should not restrict travel from other countries with fewer than 50 new COVID-19 cases per 100,000 people over the last 14 days.
Test positivity rates—Member states should not restrict travel from other countries with a COVID-19 test positivity rate of less than 3 percent provided that the weekly testing rate exceeds 250 tests per 100,000 people.
Reporting—Member states should supply the European Center for Disease Prevention and Control (ECDC) with their coronavirus case and testing data on a weekly basis to create a common database.
As countries provide data on their coronavirus, the ECDC will be able to generate a color-coded map (to be published regularly on the European Commission's EU Reopening website) allowing decisions to be made. to be more consistent and transparent about travel restrictions across Europe.
Color-coded Europe maps with travel data COVID-19 will show:
Green— if the new case rate is below 25 per 100,000 and the positive rate of the test is below 3 percent
Orange—if the new case rate is less than 50 per 100,000 but the test positivity rate is 3 percent or greater, or if the new case rate ranges from 25 to 150 per 100,000 but the test positivity rate is less than 3 percent
Red—if the new case rate is 50 or more per 100,000 and the test positivity rate is 3 percent or more
Gray—if there is not sufficient data or testing available

Each week, the ECDC will publish an updated version of the map. Countries will then be able to implement either a quarantine or a mandatory COVID-19 test for travelers coming from countries coded as red or gray.
What intra-Europe travel looks like now:
Until European countries unilaterally implement the new measures, the existing situation for intra-European travel is a bit of an ever-evolving puzzle. Here is a brief summary of how some countries are approaching it as of October 14:
United Kingdom: The UK continues to update the list of countries and territories that are exempt from quarantine for 14 days according to other requirements. Notably European countries absent from the list as of October 14 include Austria, Belgium, Croatia, Czech Republic, France, Hungary, the Netherlands, Portugal, Spain, and Switzerland. Visitors from any of these countries are subject to quarantine until the country is added to the "safe list" —or until the UK officially introduces the new system.
France: Persons entering France from the European Union, Iceland, Norway, Switzerland and the United Kingdom can enter without any restrictions or paperwork regarding COVID-19, according to French government. Visitors from non-exempt countries may not enter unless they are French citizens or permanent residents or under some exceptional circumstances (such as transit and business travelers).
Germany: Germany maintains a list of countries – and even specific counties and regions within countries – that it considers "international risk zones". Visitors from these risk areas are quarantined until they show a negative coronavirus test result. On October 7 of the list, counties and provinces in the Czech Republic, Belgium, France, the Netherlands and Lithuania were added to the list, along with the entire country of Romania.
Italy: Since October 7, tourists to Italy from EU countries only need to fill out a health form, unless they are from Belgium, France, the UK, the Netherlands, the Czech Republic or Spain – then they must provide evidence of a negative COVID-19 test. People from Romania are subject to quarantine.
Ireland: Ireland is one of the few countries in Europe to actually follow the guidelines of the European Commission. It identified a list of countries considered to be at lower risk based on data provided by the ECDC and travelers from those countries do not need to quarantine. As of October 12, there are no countries in Europe on the list.
Greece: Residents of European Union countries, United Kingdom, Switzerland, Norway, Lichtenstein and Iceland can enter Greece, but those from Bulgaria, Romania, Malta, Belgium, Spain, Albania, North Macedonia, Hungary, the Czech Republic and Poland are required to provide evidence of a negative COVID-19 PCR test purchased within 72 hours prior to travel.