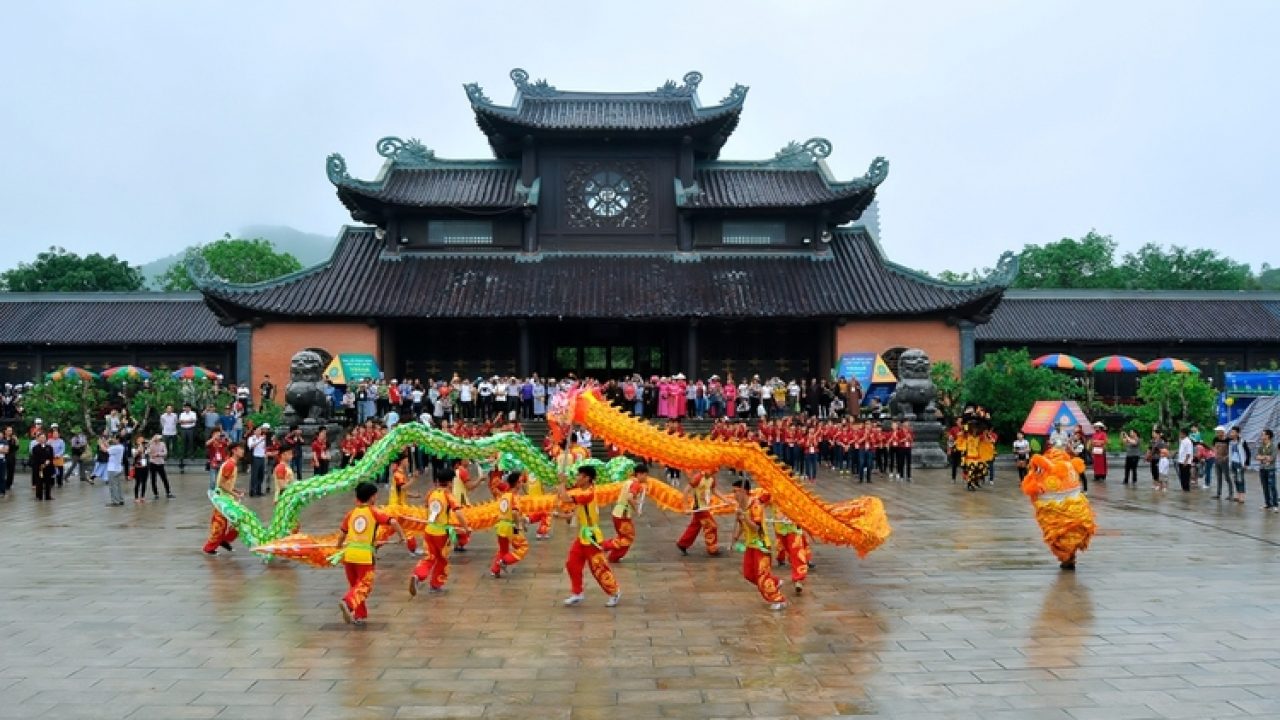 Location
Every year, Bai Dinh pagoda festival is held on the sixth day of lunar first month in Sinh Duoc village, Gia Sinh commune , Gia Vien District. In the past, the festival only lasted for one week but in recent years, with its upgradation and high attention of national Government as well as local authorities, the festival is open during the whole spring with the aim of helping visitors have more time to enjoy cheerful atmosphere of this festival and beautiful sights as well.
Time and Date
The spring festival of Bai Dinh Pagoda takes place since the first day of New Year, officially starts on the 6th day and lasts till the end of the third lunar month. The festival is the perfect start for pilgrimages towards the imperial capital Hoa Lu, Ninh Binh province.
Activities
The festival is held to not only worship the Buddha and Gods but also honor many significant historical events related to heroes like Quang Trung, Dinh Bo Linh. This makes the festival more solemn. On the first day of the festival, local people from young to old carry out a colourful procession from the bottom of Dinh mountain to the main pagoda on the top. Villagers spend weeks beforehand preparing the floats and costumes. In the ceremony, many people perform the traditional musical instrument or hold flags.
During the festival, the pagoda are always crowded with many groups of people staying in line to wait for visiting. Both of them cannot hide their eagerness and happiness on their bright faces when they join in the festival.
Coming to Bai Dinh pagoda festival, visitors not only have a chance to experience special atmosphere of the ceremony, visit marvellous scenes, discover Vietnamese culture but also take part in many interesting traditional games such as wrestling, " ném còn", tug of war or enjoy local produce displayed in various stalls.
The festival attracts thousands of tourists each year, and what used to be just a small local event has now grown into major tourist attraction and becomes a pride of Ninh Binh's people as well as Vietnames people in general.