Hon Noi is a swallow island located in Nha Trang Bay. It is about 25km from Cau Da, if traveling by boat, it will take more than 1 hour. Since Hon Noi is under the management of a company, you will not be able to come here on your own and must book a tour.
Hon Noi island about 25km north-east from Nha Trang Bay is said to be home to the largest salangane in Khanh Hoa.
Hon Noi is famous for its unique double beaches. Smooth white sand in the middle of 2 clear water beaches on either side. If viewed from above, visitors can fully admire this extremely beautiful landscape.
Follow the stone steps to reach the top of Du Ha mountain about 90m high, you will get a glimpse of this natural picture with mountains and a romantic immense sea of ​​Yen Island.
When you come here, don't forget to visit salangane farms.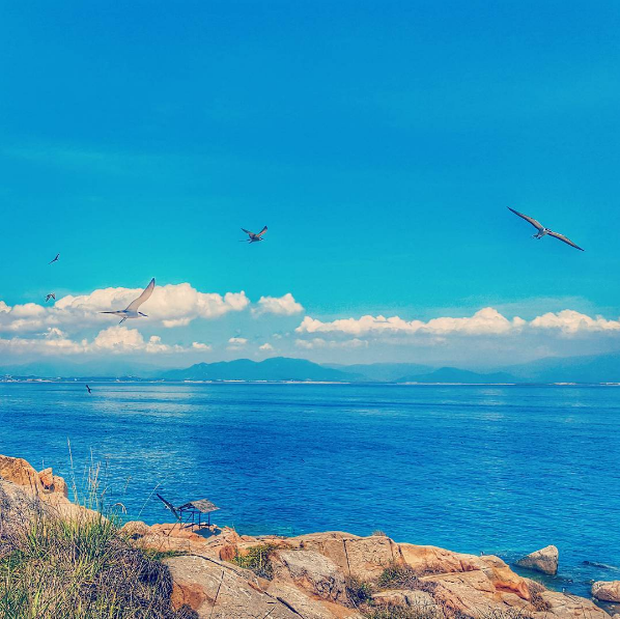 From Cau Da port, visitors will take more than 1 hour by boat to get to Hon Noi. You can only come here during the period from March to September because the remaining months are the rainy season so the train does not run.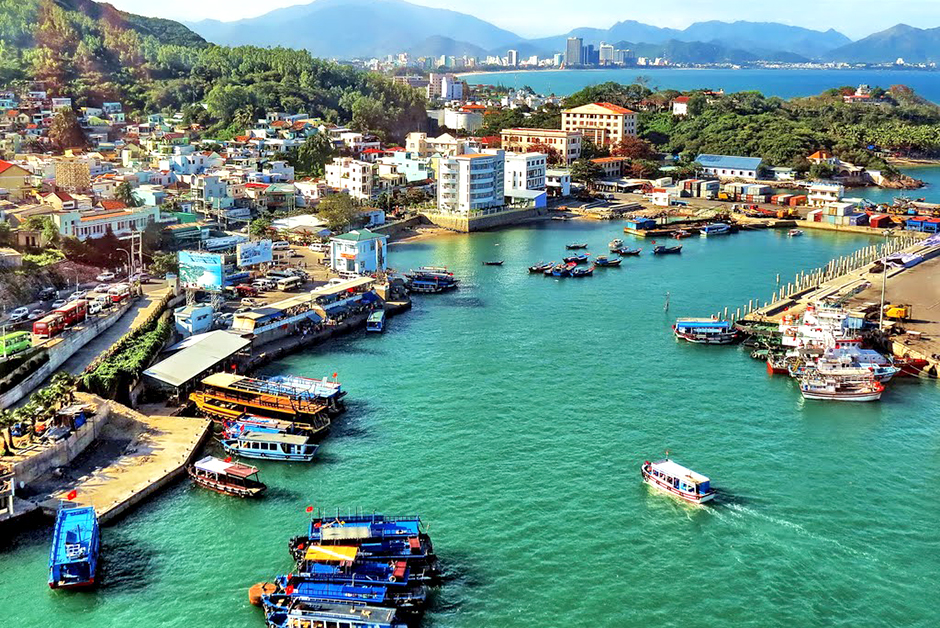 You are required to book a day tour for about 15$ per person. This tour will include breakfast with cakes and mineral water on board, lunch at restaurant on island, afternoon fruit snack, shuttle bus, boat to island, coral viewing boat and bird nest tour.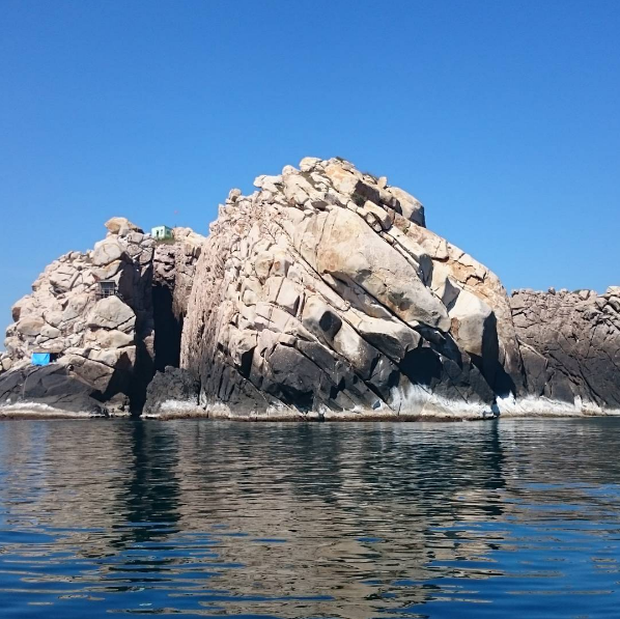 Coming to this place, you can also visit Hon Ngoai, Hon Sam is just a few minutes by train.