When travelling to Australia, have you ever heard about Broome?
Broome is a small town that only has about 15,000 citizens, it is a small but a beautiful town located in northern Western Australia, on the north shore of Roebuck Bay, an inlet of the Indian Ocean.
When the word "town" comes to your mind, it sounds a boring and remote or outback place. However, once you visit Broome, this mindset will change right away.
In this small town, the ocean tides are the second biggest tides in the world. Which means ocean levels go up and down 10 meters ! It is an island of high tide but it can also become a desert at low tide. What is covered in high tide will be uncovered during low tide.
When the tides go down, you will see a number of dinosaur footprint nears the sea that totally real and has lasted for more than 130 million years old.
As low tide starts, you will witness the most unique phenomenon – waterfalls appear in the middle of the ocean. All the corals leaves will be float up. And in another waterfalls, water moves from one lake to the other. It is very rare to witness and of course, fun to ride!
The skies hear are clear during 300 days every year which means it is the best destination to immerse with romantic sunset scenes. All you need to do is just lying on the beach or for a more interesting way – riding a camel to immerse with this beautiful scene.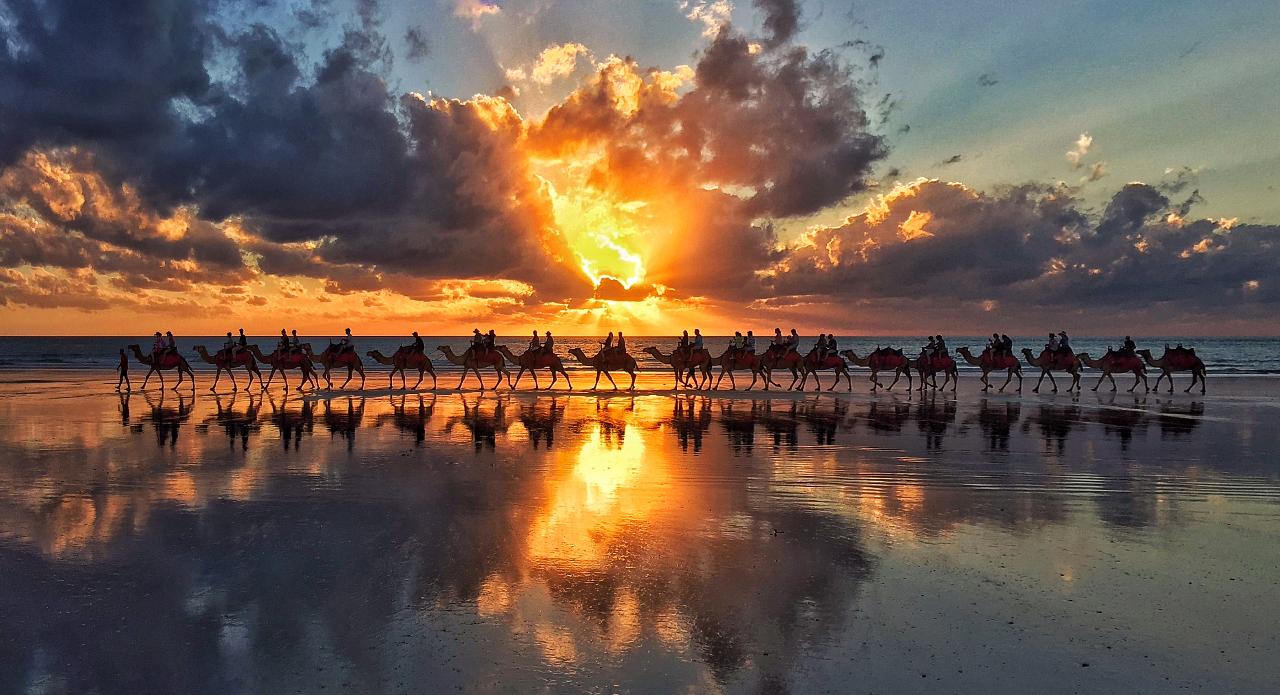 At night, it is even more magnificent on this land. When night comes down, you will have a chance to feast your eyes with the clearest stars and galaxies, because, in this island, light pollution does not exist.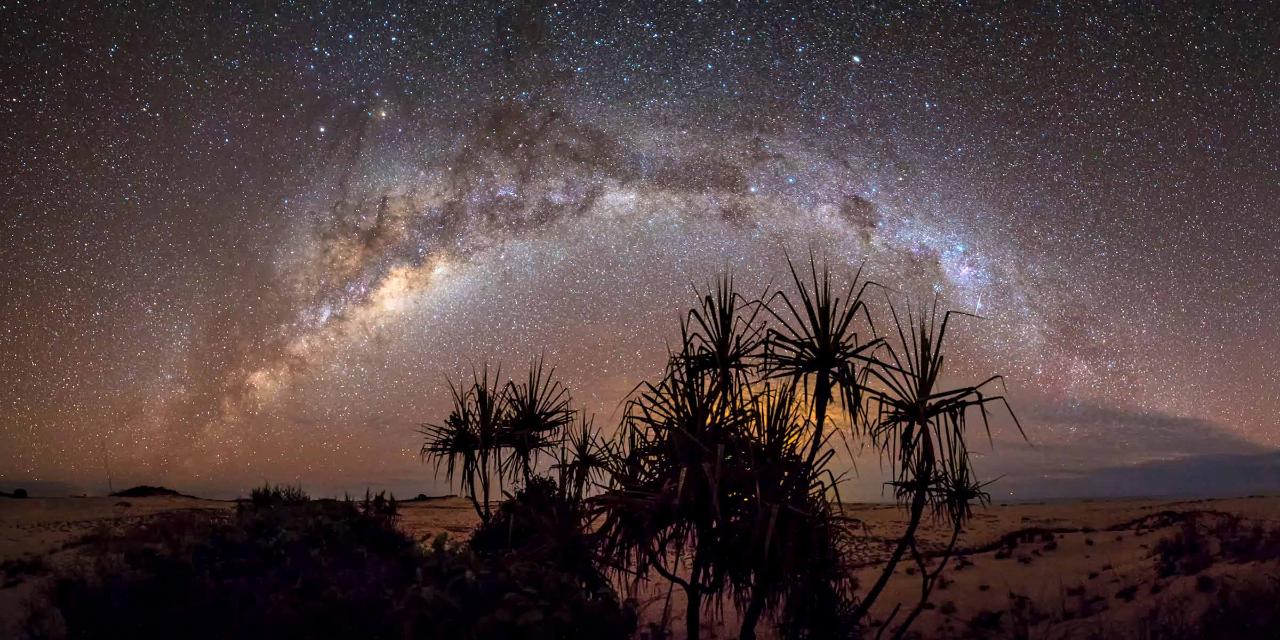 To reach this beautiful and magical island, it just take a 3-hour flight from any other major city.
Travelling to Broome, you can live near the nature as much as you can, at night, you will see various kinds of species, moreover, you can even come near to sharks or feed crocodiles.
Besides, Broome is all about the Pearl, once the largest Pearling Port in the world, Broome's history is steeped in stories of luggers, skulduggery, pearl diving and the infamous pearl masters of Broome. You can visit pearl farms, buy pearls and visit the Pearl Lugger museum to discover Broome's culturally rich and entertaining pearling past.
So if you want to live a real natural life, seeing dinosaur footprints, riding through number of breathtaking waterfalls or discovering unique phenomenon when the tides go up and down, don't hesitate anymore, just grab your backpack and travel to this town.