Since the first dinosaur fossils were discovered in the early 1800s, humans have been fascinated by this prehistoric animal. Today, dinosaur enthusiasts can unleash adventure in many destinations around the world. From beach fossil hunting to the world's greatest natural history museums, these fascinating locations bring you to the dinosaur world of millions of years ago.
1. Deep History Coast, Norfolk, UK
The UK was once an oasis of dinosaurs and it is thought that more than 100 different species roamed the island. Offering a history dating back millions of years, the Deep History Coast is the perfect place to hunt for fossils.
2. Universal Orlando Resort, Florida, USA
The Universal Orlando Resort has a variety of dinosaur-related landscapes. Coming to "Universal Adventure Islands", you can get up close to the terrifying predator Raptor. Meanwhile, the Jurassic Park Discovery Center has many fascinating exhibitions. Visitors can admire dinosaur fossils and dinosaur eggs in the nursery …
3. Drumheller, Alberta, Canada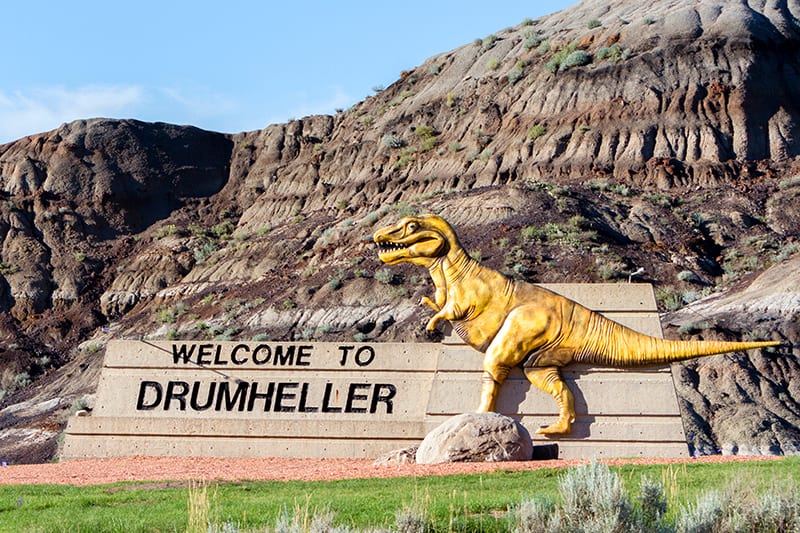 Nicknamed the "dinosaur capital of the world", the town of Drumheller has a lot to explore. Located in Alberta, Canada, the town is surrounded by breathtaking Badlands like prehistoric landscape. In 2011, a 110 million year old dinosaur bone fossil was discovered here. With a weight of nearly 7,000 kg, paleontologists took 6 years to extract the skeleton. Now, the fossil is on display in Drumheller's Royal Tyrrell museum, Canada's only dedicated paleontological institute.
4. National Museum of Natural History, Paris, France
The museum started as the royal medicinal plant garden, founded by Louis XIII in 1635 and has been famous ever since. The gallery of paleontology and comparative anatomy here is an exciting space for dinosaur enthusiasts. This room contains 650 skeletons, including a real 3-horned dinosaur skull.
5. Crystal Palace Dinosaurs, London, UK
The dinosaur sculptures in the Crystal Palace park have been put to use since 1854. Large-scale installation, works created by natural history sculptor Benjamin Waterhouse Hawkins. Although only a few of the more than 30 statues are technically accurate, the park is one of the first places in the world to model these extinct creatures.
6. Nong Nooch Tropical Garden, Pattaya, Thailand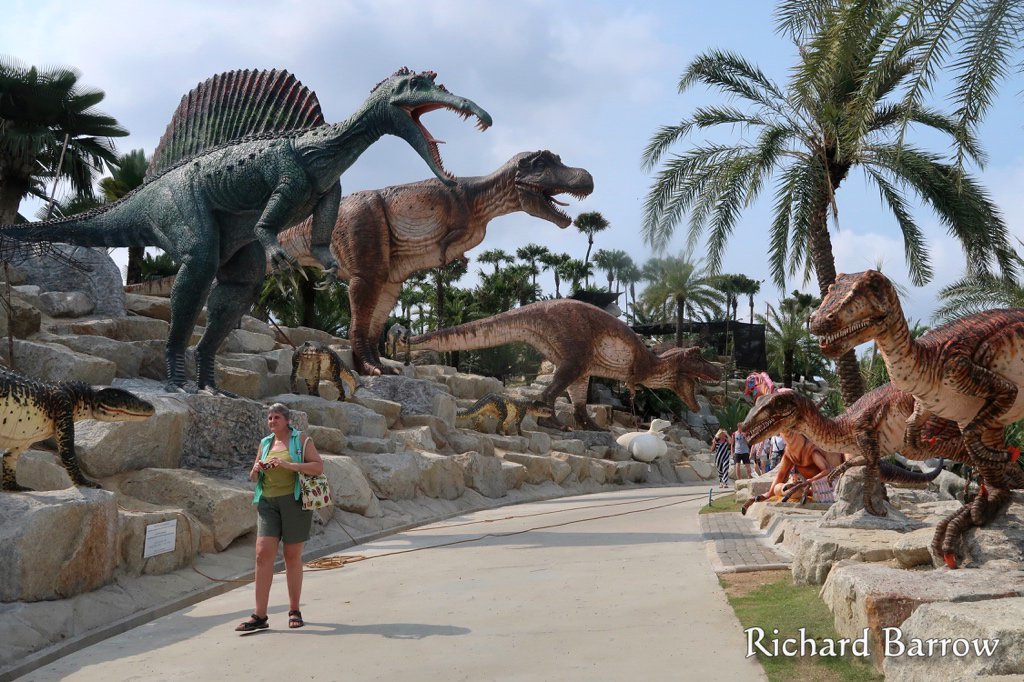 The 202 hectas Nong Nooch Botanical Park is made up of tropical gardens, orchid nurseries and a large area dedicated to bonsai and palm trees. In particular, Nong Nooch also has a unique dinosaur valley. With more than 300 large-scale statues, each shaped in real-world details, Nong Nooch is where visitors experience the feeling of walking among dinosaurs.
7. Cretaceous Park, Sucre, Bolivia
Known for its snow-capped mountains and mirror-like lakes, Bolivia has a unique topography along the Andes. In 1994, the wall of the Cal Orck'o limestone quarry was discovered. This wall is nearly 1.5 km long and has more than 5,000 footprints of over 150 dinosaur species, including the only footprint in the world of a tyrannosaurus. Today, the fossils are located in the Cretaceous park, which is open for visitors.
8. Australian Age of Dinosaur Museum, Queensland, Australia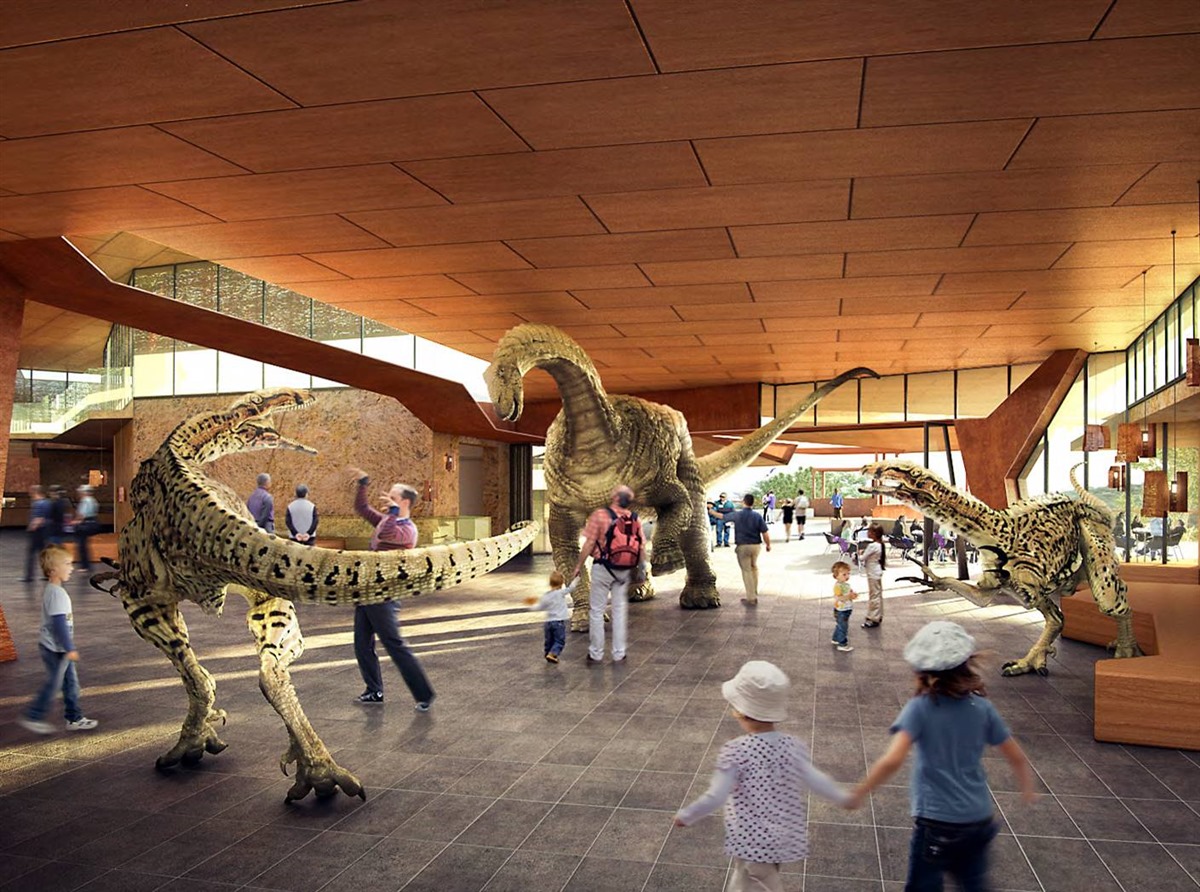 The most complete dinosaur fossil ever found in Australia was discovered in 2017 in Queensland and the rest of it is now on display at the Australian Age of Dinosaur museum. This is home to the country's largest fossil collection, including traces of the 100 million year old lizard-footed dinosaur.
9. Isle of Skye, Scotland
The Isle of Skye is famous in history thanks to its fossil-rich coastline. Across this impressive Scottish island you will find plenty of places to see historical, frozen footprints on earth. Corr Beach in Staffin is probably the best place to get up close and personal with the authentic prints, left by an Ornithopods family 165 million years ago. Offering history buffs the chance to touch the tracks, visitors are taken a step closer to our Jurassic past.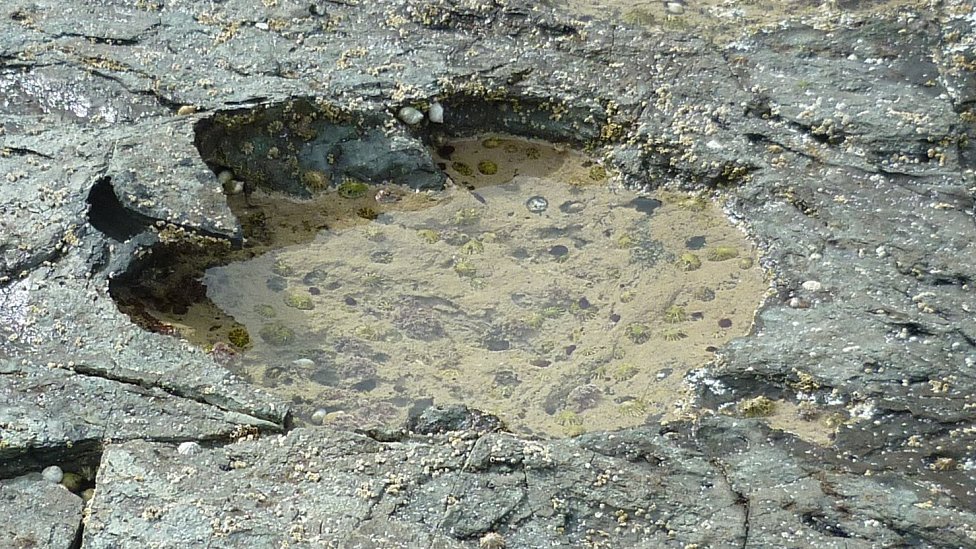 10. Jurassic Coast, Dorset, UK
Jurassic Coast England stretches 95 miles (153km) between Exmouth and Old Harrys Rocks. Spanning the districts of Devon and Dorset, this breathtaking stretch of coast is a UNESCO World Heritage Site that is Britain's only natural heritage. Dating back to 185 million years, this area is famous for its impressive rock formations, prehistoric fossils and limestone cliffs. From the Etches Collection – the Jurassic marine museum – to fossil hunting on the beaches between Charmouth and Lyme Regis, this piece of British land has it all.