Can't go to the real Bali due to the Covid-19 pandemic, don't worry, going to this "little Bali" instead!
If you have the opportunity to go to Da Lat, immediately discover a virtual living corner that is a hot spot also known as "Little Bali" in the foggy city – Coffee – Check-in complex – Dalaland, located at cluster 20, hamlet 4, Ta Nung Commune, Da Lat city.
From the center of Dalat, you go all the way to Hoang Van Thu – Van Thanh Hoa Village – Ta Nung. When you reach the junction of the People's Committee of Ta Nung commune, turn left and run for another 1 km.
Dalaland has been "advertised" from the beginning that it will reproduce the famous "genuine" virtual living corners of Bali right in Vietnam so that visitors who have not had the opportunity to go far can check-in. It owns almost all the virtual living corners of the Indonesian pearl island such as: "Holy" flying swings, beds in the mountains, a bird's nest, giant wings.
In addition to things with Balinese colors, this complex also takes to invest in other virtual living corners such as giant hands, stairs to heaven.
It can be seen that these check-in corners are a bit "slightly" better than the "Little Bali" that appeared before in Da Lat. Luckily located at the prime location of the majestic Ta Nung Pass, visitors can take in their virtual life frame of the beautiful mountain and forest in the distance.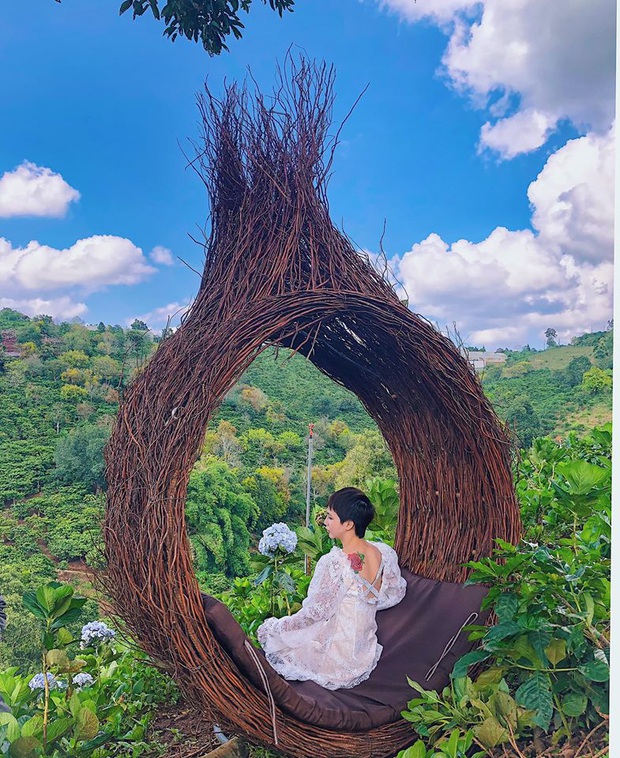 Coming to Dalaland, you just need nearly 4 dollars for entrance fee. So don't hesitate anymore, go to Dalaland rightaway!