1. New York City, New York
There are a number of reasons why you should visit New York city at least once in your lifetime. Come to New York city, you can see some of the world's best museums and art galleries: The Metropolitan Museum of Art, the Museum of Modern Art, the Guggenheim, etc. These museums famous for great art from around the world. There's much more to savor than art, however.
If you are not go to museum or art, don't worry, New York has more than this, it also gives your regards to Broadway.
There's no better way to pick up on NYC's variable vibe and changing scenery than by walking 50 blocks on a fine day. Broadway is also shorthand for Manhattan's 41 mainstream theaters that are clustered around Times Square. Take in a show while you're here.
Last but not least, discovering the Times Square is another reason to visit NYC. Though most locals abhor Times Square, nobody will ever forget their first time walking through the hectic plaza. The unbridled energy, the costumed characters and the incessant flashing of neon lights make for an out-of-body experience a bit like that of being a sardine in a tin can.
Besides, you can enjoy the American cuisine in this city, New York is a foodie's heaven. With an estimated 60 international cuisines are served in the city's 23,000 restaurants, the chefs in NYC are always innovating, old-school recipes innovated into mouthwatering dishes with new ideas, number of people don't mind lining up hours to try their foods. If you love street food too, stop in for a Cronut at Dominique Ansel in SoHo; try Frankel's Delicatessen in Greenpoint, Brooklyn, which is making Jewish food cool with its takes on pastrami, egg and cheese sandwiches; or if you want something more traditional, visit the world-famous Katz's Delicatessen on the Lower East Side.
2. Chicago, Illinois
Chicago is also known as the "windy city", lies along the shores of Lake Michigan. Chicago is famous for its vibrant arts scene, numerous cultural attractions, excellent shopping, and interesting architecture.

Come to Chicago, you can't miss the Millennium Park, Willis Tower, Navy Pier, Shedd Aquarium and so on.

Besides feasting your eyes with beautiful city scenery, don't forget to refresh your taste with real Chicago famous food, grab a piece of Chicago deep-dish pizza maybe two, try out Maxwell Street Polish Sausage, soak your soul with jazz music in a number of jazz clubs.
3. Waikiki Beach, Honolulu, Hawaii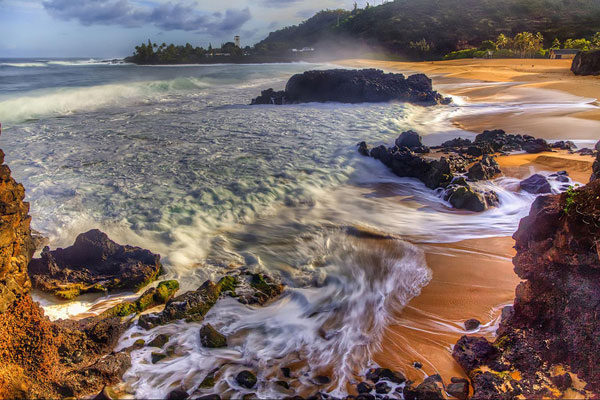 Waikiki is famous for its beach breaks, making it a popular heaven for surfers. It is no wonder that the statue of Duke Kahanamoku, the person credited for making surfing popular as a modern sport, is among the most visited and photographed landmarks in Waikiki. When visiting Waikiki, try to experience these unique activities: Explore the breathtaking scenery of Hawaii Volcanoes National Park; Go whale watching in Maui; Circle the island on a tour of Oahu; Discover the history of Pearl Harbor; Dive in at Molokini; Take to the skies in a helicopter tour; Travel the road to Hana; Soak up Haleakala's sunrise.
4. San Diego, California
San Diego is a worth visiting city. First of all, the city is located in the sunshine state of California and benefits from an appealing all-year round climate. There are many interesting places to visit in this city and there are also some hidden gems worth exploring.

March through May and September through November are the best times to visit San Diego. In such a time, San Diego will be so crowded, however, you can also find some great deals on travel rates during the low seasons in comparison to the peak summer season.

If you're a first-time visitor here to see the city's top tourist attractions, downtown is one of the best places to stay in San Diego. If sun, sand, and sea are high on your list, you can stay northwest of the city at one of San Diego's salt-laced beach towns, such as Pacific Beach, Mission Beach, or Ocean Beach.
5. Las Vegas, Nevada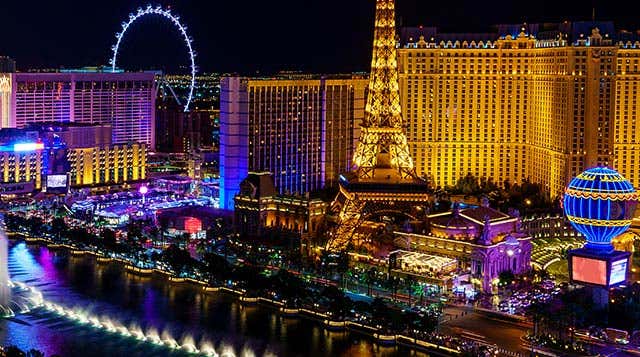 Love the crowded, colorful atmosphere, want to feel the vibe of the Great Gatsby, then, Las Vegas is born for you!
Las Vegas is an internationally renowned major resort city, known primarily for its gambling, shopping, fine dining, entertainment, and nightlife. The Las Vegas Valley as a whole serves as the leading financial, commercial, and cultural center for Nevada.