Aurora borealis or Northern Lights can be seen in Iceland, Finland and Sweden. These are 3 famous countries to see these magnificent lights, however, if you just can choose one of them, why don't you choose Iceland? Here the reasons why.
Iceland is a country covered in vast glaciers, volcanic lands, countless geothermal hot springs and immense waterfalls, all form a magical Iceland.
In such a space, you can watch the beautiful auroras sparkle from anywhere, by the boiling stream or in the enchanting purity of wild nature. If you take a photo, the arctic auroras in Iceland will be a beautiful scene because the surrounding scenery is breathtaking and airy, not obscured.
Visitors can go to Reykjavik capital, then go to jökulsárlón to admire the amazing phenomenon of nature. However, don't forget to check information about weather conditions in advance before going for aurora viewing. In addition to the aurorae, visitors can admire the phenomenon of the sun that still remains at midnight in summer.
Iceland is completely in the Aurora Borealis
The aurora arctic itself is made up of a large circle on the Earth's North Pole, which is known as the Arctic Circle. Iceland's 63 to 66 latitude lies within this ideal range, which could not be better suited for aurora hunting. As long as the sky is dark and clear, in Iceland, a fanciful blue glow can be seen at an extremely frequent frequency from September to mid April.
Convenient transportation
Traveling in Iceland is quite convenient, so you can easily experience the aurora glow on the icebergs in the ice lagoons, dancing on the dormant volcanoes or shining brightly on the flat lakes, all in the same night without having to travel too far from region to region. Just a little further away from Reykjavik and you are ready for this one-of-a-kind experience, not the northern headlines like other Nordic countries.
Moderate coldness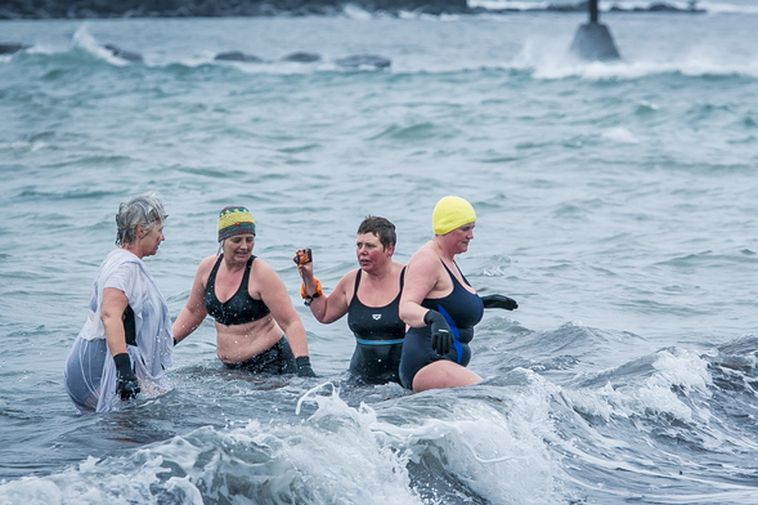 When it comes to aurora hunting it is definitely impossible not to have anything to do with the cold space. However, compared to other areas like Tromso or Lapland, the aurora viewing experience in Iceland is indeed much cooler. The reason is that because of the influence of the warm bay currents, although in the arctic circle, the climate of Iceland gets somewhat warmer and thanks to that, the aurora hunting warriors also have a better experience.
Multiple choices for choosing vehicles
The arctic auroras have almost become a specialty of Iceland, attracting a large number of tourists, so the aurora hunting tours here are also extremely rich. Since the itinerary often goes into the dark, going deep into the cold wilderness, going with a professional guide is necessary, you can choose from a multitude of forms of arctic hunting with minibus and yachts, jeeps or even snowmobiles and horseback riding.
Come to Iceland to enjoy a beautiful auroras right away!