When talking about Pakistan tourism for the first time, many people will wonder: Why travel to that country, a place with media coverage of political turmoil, armed forces and destruction? Don't be in a hurry to deny the beauty of Pakistan just because of the aftermath of war. This country not only brings you surprise about natural beauty but also enlightenment about life and people.
1. The people here are simple and hospitable
The Pakistani people are always hospitable and kind, they want more visitors to come here and enjoy their country. From the bustling streets of Lahore to the ancient towns deep in the Hunza valley, every visitor who meets the locals receives a friendly smile and invitations to dinner. They are always happy to welcome visitors to their families and introduce you to the locality where they live. Simple and true feelings come from the heart.
Travel Bloger Will Hatton once wrote: "I glided across the country, welcomed into the homes of countless strangers. Those who insisted on offering me food like a king and showed me around the local town of them. I can't wait to come back here, to meet my Pakistani friends."
2. Pakistan seesights are so beautiful that it is unreal
It's hard to believe that a country with the beauty of paradise exists. Pakistan has never disappointed any of the tourists who have arrived here. In Pakistan, there are not only lush green fields and meadows but also pine forests, hills and alpine mountains that stand tall all year round. There are also clear lakes, soft and colorful flowing streams with endless stretching golden sand deserts..
It seems like a thousand beauties of this world converge here. Each water-ink painting made by the hand of Mother Nature appears flawlessly, capturing the eyes of visitors.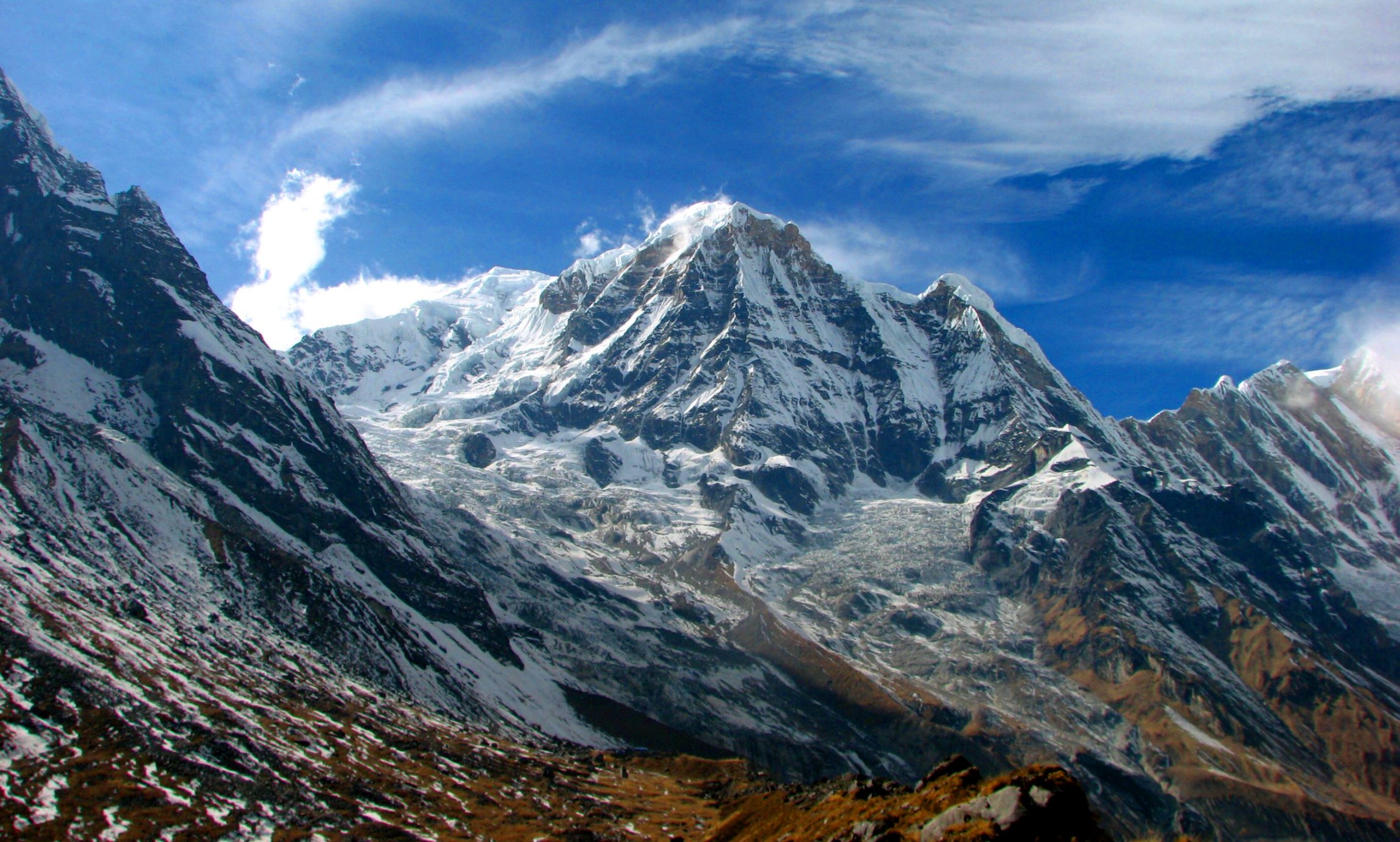 This place not only has wild natural beauty but also ancient cities with features unlike anywhere in the world, the "Jingle Trucks" of all colors have become the identity image of Pakistan traditional people. It is home to people living in the Hunza valley that is known as the most beautiful valley in the world.
3. Traveling to Pakistan is very safe
There are many people asking if it is safe to travel to Pakistan? The answer is yes, it's safe as long as you stay away from the Afghanistan border. It is true that Pakistan sometimes gets terrorist attacks but is in dangerous areas, not part of the tour destinations.
The Pakistanis are extremely anti-Taliban and the Pakistani armed forces are currently fighting the Taliban in the border area. You can be assured that they will do everything they can to keep you safe at all costs. Sometimes, you may be assigned a police escort. This doesn't necessarily mean you are in a dangerous area, it just means the local police want to keep an eye on you.
Sometimes, you will even see old Hunza's policemen sweeping mountains. The people here live a very long life, so even though they are over 60 years old they still have the health of a young man.
4. Most Pakistan people use English
Since ancient times, Pakistan was part of the British Empire. Therefore, English is common in schools and English is the main language for all business and political transactions. This means you can communicate in English with all the locals. It's so easy and convenient.
You can pay for a court to learn a bit of Urdu as Pakistani people will be impressed to hear you say it. They will give you compliments and affectionate smiles. The mountainous areas still often speak Urdu, you should learn a little while visiting Gilgit – Baltistan
5. Admire a part of the Silk Road
Step back to history, follow in the footsteps of Marco Polo – one of the first European explorers to discover the Silk Road, an ancient trade route that runs through the East, connecting the treasures of the Roman Empire to the Chinese Imperial dynasties.
Karakoram Expressway – an important route connecting the Indian subcontinent, the Middle East and Central Asia. It is the hallway where the three great faiths converge – Islam in the East, Buddhism in the North and Hinduism in the West.
Today, the impressive Karakoram Expressway runs endlessly along the length of the country and offers stunning vistas, epic motorbike adventures and the chance to follow in the footsteps of history.
6. Travel to Pakistan and ride on the highest highway in the world
Karakoram Expressway is a highway linking Pakistan with China. This is the highest paved road in the world and is an important artery of the Pakistani economy. Trucks are constantly working on this route and transporting goods between the two Asian countries.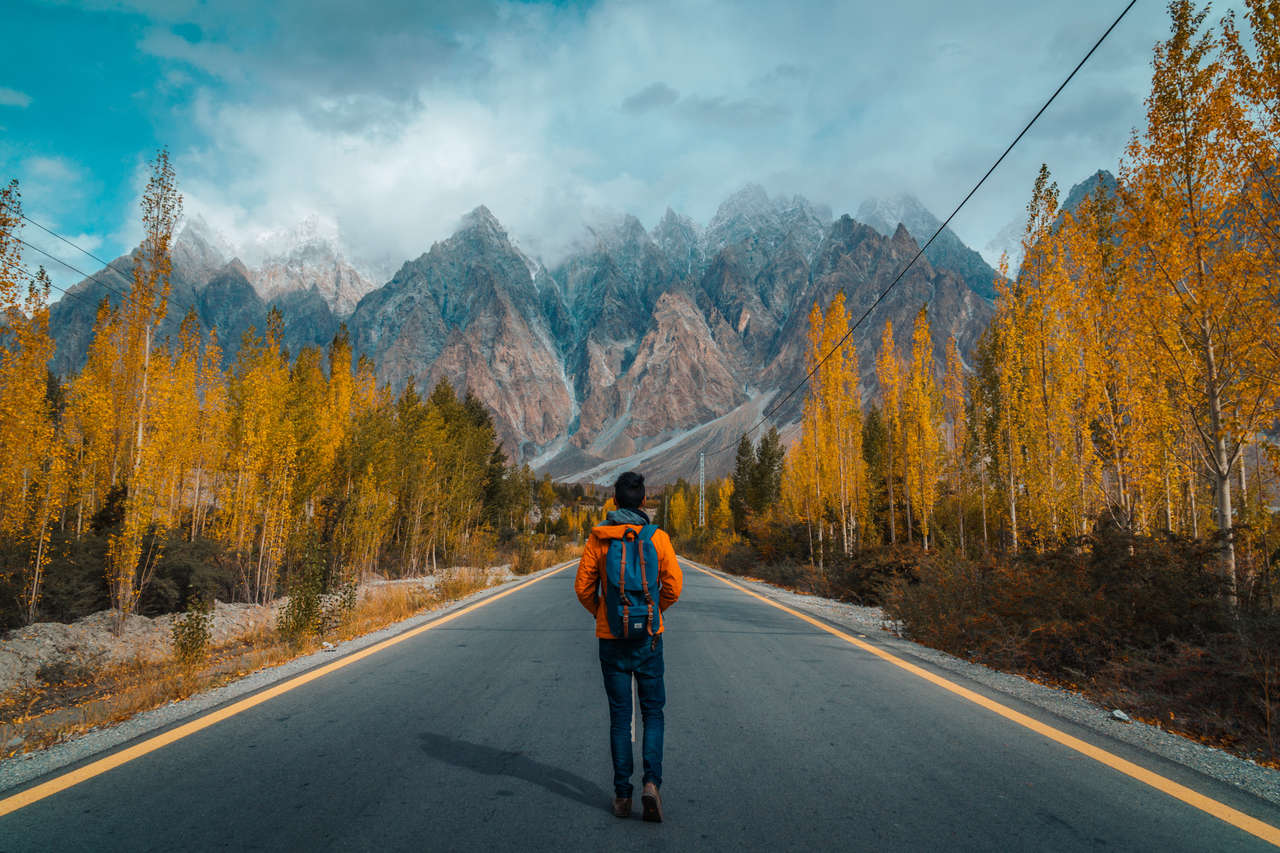 A breathtaking highway that passes straight through the center of the mountains offers endless views of landscape. You'll see Rakaposhi, Passu Cones and the Khunjerab border without leaving the car! It is one of the most impressive highways ever and great for external enjoyment.
7. Tourism in Pakistan is very cheap
You can go to Pakistan on a budget of about $500 per week that includes food experiences, accommodation, transportation and many other great activities. Great if you have Pakistani friends. The Pakistanis are very generous, once you are their friends, you will not have to pay for the meal no matter how hard you try.
Hotels in Pakistan may not be cheap, as are the same hotels in the world, but there are many places where you can camp and it's easy to find a hostel owner. It's a good idea to bring a tent if you want to save money on accommodation – and for camping while in places like The Fairy Meadows.
8. Super great trekking places when traveling to Pakistan
Pakistan has some of the best trekking spots in the world, even more than Nepal. There are hundreds of great rides that you can go in Pakistan. From simple day trips to multi-week adventures and even the most lazy backpackers get a chance to see some truly stunning terrain.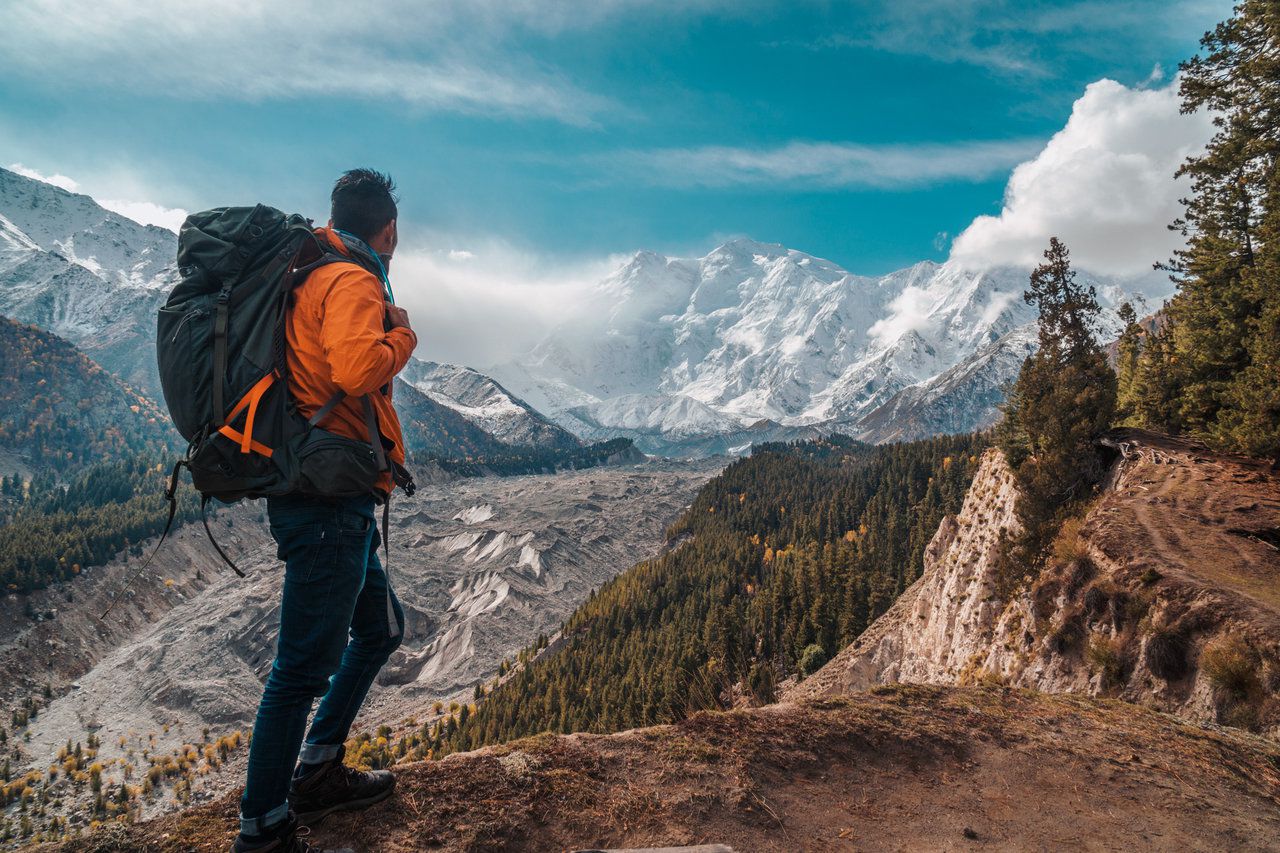 While traveling in Pakistan, be sure not to miss the stunning trip to the legendary Fairy Meadows, take in the breathtaking views of Nanga Parbat, the world's ninth tallest mountain and the mirrored lake that illuminates the snowy mountains. It's a really peaceful and special place. Remember to prepare your jacket as it is quite cold. You can also trekking the snowy mountains if in good health.
9. Mughal Architecture – Castle in fairy tales
The Mughals are one of the greatest dynasties of the Indian Subcontinent and have built many famous monuments such as the Taj Mahal and the Red Fort in India. Lahore was the capital of the Mughal Empire for many years, which means it hosts some of the empire's most brilliant architecture.
Badshahi Mosque and Fort Lahore are two of the most impressive buildings in Asia and very great to visit. Both of these structures are beautiful and look almost like in a fairy tale. There are many Mughal structures in Pakistan, including the Rohtas Fort, Shalimar Gardens and Jahangir Mausoleum. Please visit all if you have a chance.
10. Pakistan also has beaches
People often imagine Pakistan as a desert or just steep cliffs and white snow. We forget that this country also shares a border with the Arabian Sea. There are over 1,000 km of coastline in Pakistan and most of it is pristine.
Imagine desert beaches with barely any tourism development, only waves crashing ashore. This place converges all the scenery with white cliffs and fine sand. Such a perfect beach.
The Pakistan coastline has parts of Balochistan – a semi-autonomous tribal region. You should visit the area with a Pakistani tour guide. The beaches outside of Karachi city are beautiful and popular with the locals. You can see more interesting sides of Pakistani culture and admire the amazing beauty of the beach here.
After all, traveling to Pakistan is a journey full of adventure and magic. This is a country that truly has everything from friendly locals to paradise-like landscapes. The journeys experience all amazement. Untold landscapes, colorful festivals, delicious food, all of that are thrilling enough to keep you being here.